Tackling adult illiteracy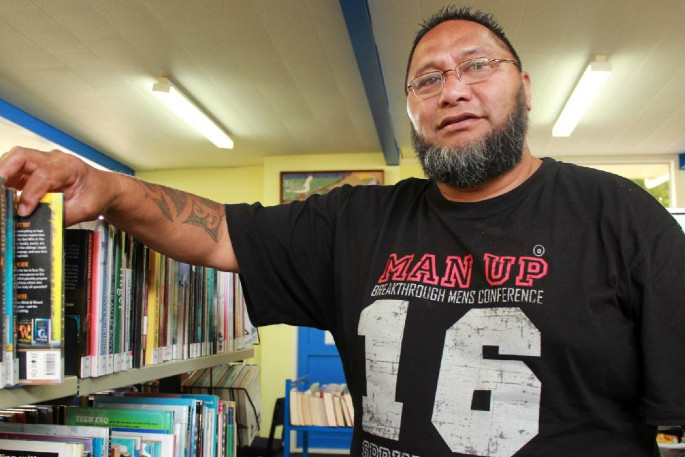 A note reading: "not being able to read is like a prison," spelling errors underlined, greets visitors to the Rural Youth and Adult Literacy Trust Facebook page. Its author is a 23-year-old farmworker.
The sentence sums up RYALT's mission: to teach reading and writing to the 11.8 per cent of New Zealanders with literacy difficulties so severe, it impacts their everyday life.
"Living in a rural area means there's a financial barrier to accessing literacy centres in towns or cities," says RYALT community coordinator Miriama Ualesi.
"People can feel embarrassed and may not want to be seen in public accessing literacy help. So we bring the lesson to them via phone or video-call, free of charge."
Keeping confidential
Embarrassment is a major barrier preventing adults seeking literacy help, so RYALT keeps things strictly confidential.
"Unless people say they are happy to give their testimonies and share their stories, everything is kept confidential – even between people within RYALT."
The demand is high and RYALT is always looking for volunteer ambassadors throughout the country to spread the word – including in Tauranga.
It's a difficult service to market to the people who need it most.
"Letting people know about us is a matter of word of mouth. Putting the call out on community social media groups and asking if people know someone who needs help works well, too," says Miriama.
Skills for life
Illiteracy affects much more than someone's ability to read and write, says Miriama.
"I know myself, if I don't understand something, I can easily get frustrated – this is what it's constantly like for people who struggle with literacy.
"The stories you hear about why people haven't learnt to read are heart-breaking – some people have been called 'dumb' and 'stupid' their whole lives.
"As a country there's a current focus on our health and wellbeing. Literacy needs to be a part of that conversation."
To volunteer and for more information, message the Rural Youth & Adult Literacy Trust Facebook page.
To donate, visit: https://givealittle.co.nz/cause/help-a-kiwi-with-their-reading-we-need-your-help
More on SunLive...