Heavy industry retreat near marae investigated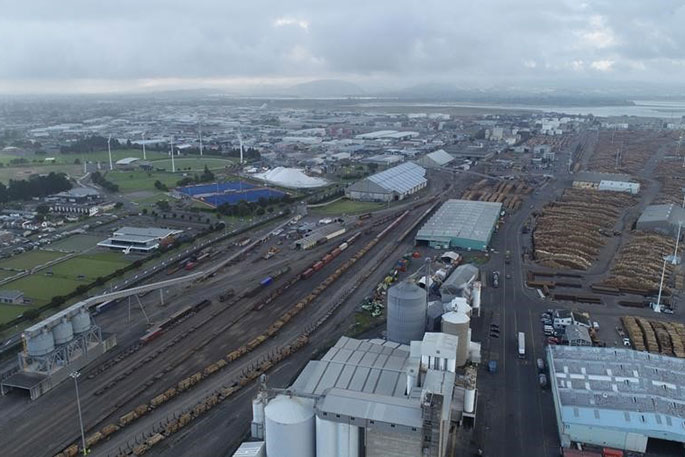 A "managed retreat" of the industrial zone surrounding a Tauranga marae which borders residential areas will be investigated by Tauranga City Council.
The Whareroa Marae sits at the water's edge in Taiaho Place with heavy industry sitting all around it including fertiliser plants, log treatment facilities and tank farms.
The marae features a thriving pre-school and has elder housing which has led to residents raising concerns about the pollution.
Whareroa Marae environment spokesman Joel Ngātuere told the council it is unfair for their children to breath in pollutants from the heavy industries.
Tauranga City Council and Bay of Plenty Regional Council are working with government agencies such as WorkSafe, Toi Te Ora and the Ministry for the Environment to consider the issues stemming from the proximity of the industrial zone so close to the marae.
This follows a Tauranga Moana Advisory Group recommendation to create and "Commission an independent, comprehensive report to investigate the potential for instigating a managed retreat of pollutant industries from the Totara Rd site south of Hewletts Rd and report back to this committee when completed."
The Whareroa Marae community has called for a cross-agency approach to deal with air quality impacts and other issues arising from industrial activities in its neighbourhood.
Tauranga Mayor Tenby Powell says the build-up of industry around the marae over many decades has clearly had an impact on the Whareroa community's wellbeing.
"There are a number of issues in play here, such as relationships between councils and tangata whenua, potential human health impacts of the wider community and significant commercial interests.
"It is important that all parties work together to understand the issues and find solutions.
It will also be important to find ways to mitigate any impacts through air quality improvements in the short- to medium-term."
Bay of Plenty Regional Council's Chief Executive, Fiona McTavish says she acknowledges the importance of the relationship Regional Council has with the Marae.
"The Whareroa community have asked for help and an inter-agency approach will assist with understanding their health needs and the impact surrounding industry has on them.
"We will continue to have ongoing discussions with them to address their concerns. To achieve an outcome that ensures the health and safety of the Marae, we are engaging with the relevant parties to expedite an outcome as soon as possible."
More on SunLive...