Confusion over aged care facilities' restrictions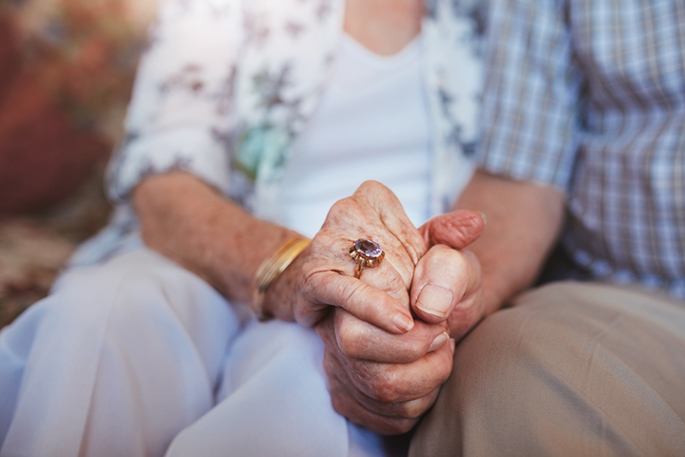 The New Zealand Aged Care Association has reiterated its 600 rest homes are still operating at COIVD-19 alert level 4, despite that being out of sync with Ministry of Health advice and the actions of some age-care facilities.
Ministry advice for rest homes outside Auckland is that they can allow visitors at alert level 2.
But Aged Care chief executive Simon Wallace says its members, which represent 90 per cent of aged-care facilities or 36,000 beds, were taking no chances.
"From the aged care perspective we went to level 4 on August 12 as a precautionary measure which is still in place.
"And until we are satisfied there is no community transmission beyond Auckland, and until we are satisfied all our rest homes have the appropriate supply of PPE they need, our recommendation is to continue to restrict visitors."
Wallace says end-of-life visits were still permitted under strict health precautions.
The MOH is aware of Aged Care's position, which he says had been unambiguous from the beginning.
Simon's comments follow an incident at a New Plymouth rest home which resulted in a complaint being made to the Taranaki District Health Board.
Family members of a patient admitted to an Ultimate Care Rhapsody facility this week were upset a wider family member had been allowed to visit him.
"In disbelief, I rang Rhapsody and asked them to confirm if this was true or not. They confirmed he did have a family member visit him and made excuses for this breach, saying the family member just wanted to check in on him," he says.
They say the family were under the impression the home was operating under level 4 restrictions.
"I believe these lockdown rules are for everybody's safety and we should be able to rely on rest home and ages care facilities to follow those rules.
"I really hope it's just this one-off incident and that other breaches haven't occurred in this or any other aged care facility. Our elderly are our most vulnerable."
Director of nursing for the Ultimate Care Group Carol Kaffes says Rhapsody, which was a member of the Age Care Association, was following Ministry of Health guidance for managing its residents.
"Yesterday, we admitted a new resident to Rhapsody who unfortunately did not have any personal items with him at the time. I can confirm a family member was allowed to bring into the facility his required items.
"The family member agreed to wear full PPE clothing as a precaution and was taken to the residents room to briefly hand over the necessary items, still wearing the full PPE clothing until exiting the facility very shortly afterwards."
Taranaki DHB's general manager planning and funding, Becky Jenkins, says it had engaged with a family worried about Rhapsody's actions and reassured them that it had not breached a 'lockdown' by allowing a visitor into the facility.
"We understand that COVID-19 is creating some worry for people, particularly in relation to loved ones in rest homes, however the advice from the Ministry of Health is that family visits are able to continue at level 2, although providers will take precautions and manage visiting in a controlled way to minimise the risk of COVID-19 transmission to residents and staff."
Becky says the DHB was aware that some rest homes had put additional restrictions in place, for example, not allowing family visits.
"However this reflects individual rest home provider policies rather than national Ministry of Health guidance. This guidance is likely to change of course if Taranaki moves to level 3."
Meanwhile, Simon says he understood Age Care's policy had created difficulties for families with loved ones in care.
"But as an industry association representing the aged care sector in New Zealand we just don't want to take any chances given what we have seen in Melbourne and elsewhere overseas. That's why we are being extra cautious at the moment."
Aged Care will review its position on Friday.
More on SunLive...