Standover tactics used in Gate Pa robbery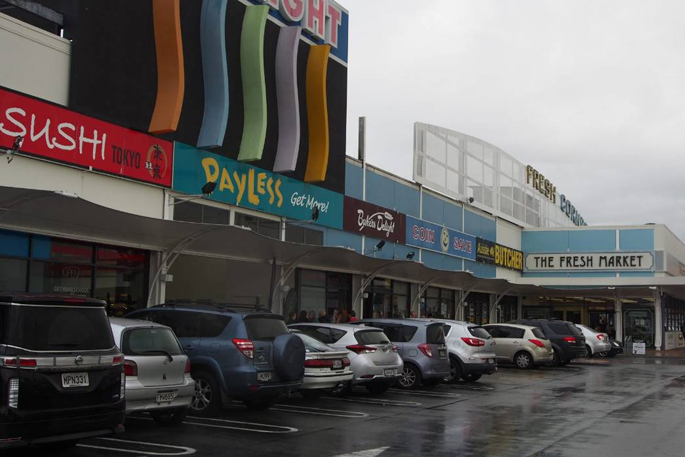 A Gate Pa shopkeeper has been left shaken after a gang of nine girls pushed and struck her while running off with hundreds of dollars' worth of stock.
Even after police were called, members of the same gang returned the next day to smugly intimidate staff.
The brazenness of the theft, coupled with the organised intimidation, has shop owners at the centre fed up and calling for more police.
The store owner, who does not want to be named for fear of reprisals, says robberies have become more common since COVID-19, but the organised attack had not been something staff had to deal with.
"Normally, when you confront a thief they give the item back," he says.
"These girls were standing there blocking and not getting out of the way, what can you do?"
Security camera footage shows the girls pushing a female staff member after she confronted thieves. She is surrounded on all sides.
At some point, she is shoved outside as the girls fled and she says she was struck in the melee.
"The nine girls came in and grabbed stuff" the store owner said of the June incident.
"Maybe $300 or $400 worth of stuff, but we don't know how much stuff they had hidden in their shirts.
"I tell staff, just let them go and call the police, but they took so much. She was angry she works so hard for her money, so she said something."
Neighbouring shopkeepers rushed outside to help and the girls left.
As shoplifting becomes more common, the store owners keep an eye on each other as they cannot wait for police intervention.
Panic alarms have been set up in some shops to call neighbours for help. CCTV footage captures the violence and thefts but they say it rarely leads to an arrest.
"The police do their best but they cannot stop it all, or make arrests stick," one shopkeeper says.
Owner of the Gate Pa Shopping centre's The Aussie Butcher John Von Bommell says the problem has become so bad that they have almost stopped reporting thefts to police.
"The issue is there are not enough cops on the street," he says.
Recently, staff member of Coupland's Bakery Gillian Rowse was held at knifepoint just around the corner from her workplace.
She also reported being punched outside the bakery in February 2020.
Market Garden owner Dave Stewart says they had reported a suspicious person to police ahead of the Rowse's assault.
Rowse says she felt sorry for the police.
"There's just not enough of them to help everyone," she says.
Police would not be interviewed on the incidents but said there was no "spike" occurring at the Gate Pa shopping centre.
"Police would always encourage anyone who is the victim of crime, or who is concerned for their safety or that of others, to report it to police as soon as possible," a police spokesperson says in a statement.
"This allows police to form a better picture of what is happening and assess and respond to matters accordingly."
Tauranga MP Simon Bridges called the gang "young thugs".
"While I appreciate police are busy, this is core police business," he says.
"Young thugs running riot in Gate Pa must be brought to justice.
"We keep being told by the Government how many new police there are. If that's true let's see them in Gate Pa keeping local shopkeepers safe."
More on SunLive...