Promise to correct Tauranga st typo unfulfilled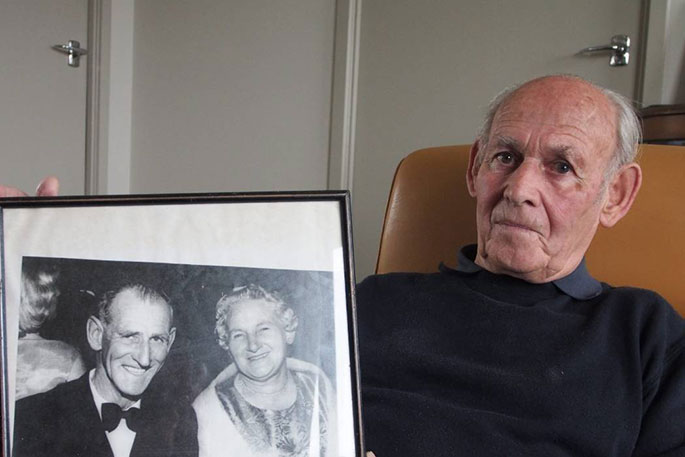 A Tauranga street was supposed to be named after Prime Minister Jacinda Ardern's distant cousin but it has been misspelt as Arden for 60 years.
Forty-six years ago, Graeme Ardern made a promise to his late father to fix the typo on the Gate Pa street, but now he fears he will die before doing so.
The street names in the surrounding suburb were all named after families who lived in the area historically, with the PM's cousin, Mary Ardern, marrying into the Murray family who owned much of the land.
Graeme Ardern promised his father Robert, who is Mary's great nephew, in 1974 that he'd have the mistake fixed, but his father died of a heart attack in April.
Ardern says his father often spoke about the typo and wanted to see the name changed.
"The Murray family have been great and very supportive in regard to changing the name. They told me they all knew the name was spelt wrongly and it would be great to see the Ardern name finally spelt correctly."
It was not until 2019 that Ardern put his plan to alter the name into motion. He'd struggled with injury and ill health, including having a quadruple heart bypass and a stroke, but wanted to keep his promise to his father before it was too late.
In January 2020, Tauranga City Council sent residents of Arden St a letter requesting permission to change its name. Of the 17 houses on the street, 80 per cent needed to agree, however five said no.
That included resident of 16 years, Lois Takarangi.
"This is the street I've lived in for years," says Lois.
"There's a lot that goes into changing your address and if they waited 50 years to do so it can't have been that important."
Ardern is appealing to residents to reconsider, saying it would mean the world to him.
"It would be a promise fulfilled."
Tauranga City Council general manager of corporate services Paul Davidson says it has found documentation that showed the intention had been to name the street Ardern, not Arden.
"The Ardern family had a strong link to the area," he says.
"We're disappointed we were not able to help the (them).
"However, we can understand that some residents might prefer to avoid having to change their street name on official documents and with multiple service providers."
More on SunLive...