What's on - cancellations, art, tennis, church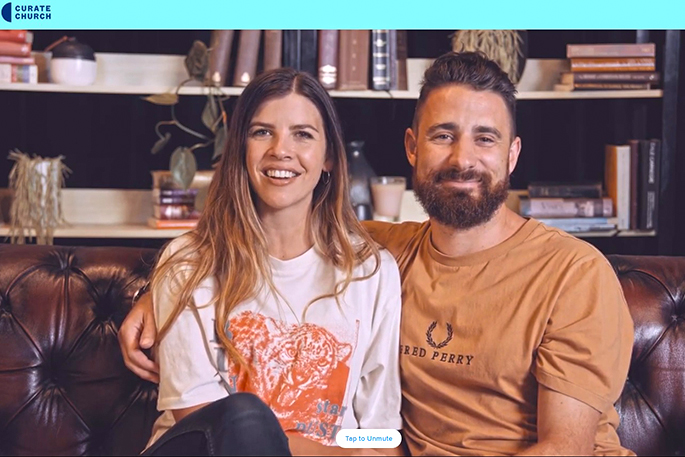 Good morning and welcome to a sunny Sunday. Kia harikoa. Me koa te ra.
The day has started a little frosty, but the early morning cloud is forecast to clear to a fine day with light winds.
It's a two-clothing-layer day with an expected high of 13 degrees around 2pm, and an overnight low of 4 degrees. Low tide is at 10.21am and high tide is at 4.51pm. Sunset is at 5.42pm.
What's on today?
Postponements and cancellations:
Taste Tauranga has been temporarily postponed. Click here for more information.
The Felted Bag or Slipper craft event at Mount Maunganui College has been postponed. Click here for updates.
The BOP Open Adults' and Juvenile No-Gi Grappling Tournament, due to be held at Tauranga Boys' College today, has been postponed.
A Night at the Opera with Anna and Angus from Opera in Giardino, due to be held at The Barrel Room from 7pm -9pm has been cancelled.
Church at home:
Churches have headed back on line for Sunday gatherings due to the Alert Level 2 restrictions.
'Curate at home' with Mount Maunganui's Curate Church is online at www.curatechurch.com/athome with online gatherings at 8.30am, 10am, 11.30am, 5pm and 6.30pm.
The Anglican Parish of Gate Pa is holding it's service today online from 10am – 11am. To join the gathering click here and follow the instructions in the 'Details' section.
Bethlehem Baptist Church will be running an live stream of their 9am and 6.30pm services today on their website www.bethlehem.org.nz
Events being held today:
The 2020 Thrifty Car Rental Otumoetai Tennis Club Winter Junior Doubles Tournament is being held today at the Otumoetai Tennis Club at Bellevue Park from 9am – 5pm. Come along and have some fun playing doubles tennis. For more click here
Do you want to become a fire fighter? The Mayor View Volunteer Fire Brigade are holding a public open day from 10am – 2pm at both Waihi Beach and Athenree. For more information click here
The Whittakers are playing at Jack Dusty's Ale House in Bureta, Tauranga from 3pm – 6pm today.
At The Incubator Creative Hub at Tauranga Historic Village, there are many exhibitions, workshops and events happening daily. For more information click here. Exhibition hours are 10am – 2.30pm.
What else is on today?
A Course In Miracles
Non-denominational transformational free teaching to bring you peace, happiness, freedom from the past through forgiveness & love. RSVP Ph/txt 0210 274 2502
---
Accordion-Keyboard
Old time music makers, Welcome Bay Hall 1-4pm. $3 entry & Ladies a plate please. All welcome. Ph Ces or Joy 544 3849
---
Art On The Strand
Original art for sale. Weather permitting. 9am-4pm. The Strand, Tauranga. Tauranga Society of Artists.
---
Bible Seminar
1:45pm Greerton Senior Citizen's Hall, Maitland St, Greerton. Title: Discipleship. The calling of Levi by Jesus. Interactive, Q&A. All welcome. Mary 573 5537
---
Brain Watkins House Open
Historic house museum, 233 Cameron Rd. 2-4pm. $5 adult, children free. Group tours school classes by arrangement. Ph 578 1835
---
Croquet
At Tauranga Domain, Cameron Rd, Sun, Tues, Fri, 12:45 for 1pm start. Beginners welcome. Ph Peter 571 0633
---
Enjoy Travel
Safe travel & home-hosting NZ & worldwide. Melbourne, Noumea 2021. Meet twice-monthly. friendshipforce.org.nz or Barbara 027 315 1136, Jonathan 572 2091
---
Golf Croquet
At Mt Maunganui, 45 Kawaka St, beside Blake Park. Tues, Thurs, Sun at 9:15am for 9:30am start. Visitors & new players welcome. Ph 07 575 5121
---
Mah Jong Te Puke
12:45-4pm, Lyceum Rooms, 8 Palmer Ct. All players welcome. Beginners session available. Ph 027 430 6383
---
Maketu Market
3rd & 5th Sundays at Maketu Village Green. Set up from 7am. $10 per stall. Ph Carolyn 027 251 0388 or Maureen 021 267 1685
---
Messy Church, Holy Trinity
3rd Ave/Devonport Rd 4-6pm Theme: Jesus, Bread of Life. Activities, short Christian story, simple meal. GF, vegetarian option. Free. Children with adult/s. Ph 576 7718
---
Papamoa Radio Control Yachts
DF65s sailing daily, pond behind Monterey key 1-3pm. All welcome. Ph Dusty 021 076 1252
---
Quakers
Invite you to meet, to explore your spiritual journey. Silent worship, refreshments & conversation. 10am NW cnr Cameron Rd & Elizabeth St. All welcome. Ph 543 3101 www.quakers.nz
---
Radio Controlled Model Yachts
Sundays & Thursdays 1:30-4pm. Pond behind 22 Montego Dr, Papamoa. Sailing Electron radio controlled yachts for fun. Adult beginners welcome. Graham 572 5419
---
Soul Food
Relax, unwind, reflect, refresh, enjoy! Share in a selection of sacred & inspirational writings & music from around the world. Ph 543 0434
---
Tauranga Zee Market
At Historic Village, some truly amazing stalls to be seen, fine food, amazing atmosphere 10am-2pm
---
Te Puke Scottish Society
Monthly dance, Pioneer Room, Memorial Hall, Te Puke, 1-5pm. Great music, meet others, raffles, afternoon tea. Entry $7. Ph Valerie 573 7093
More on SunLive...