Heart of Te Puke stops beating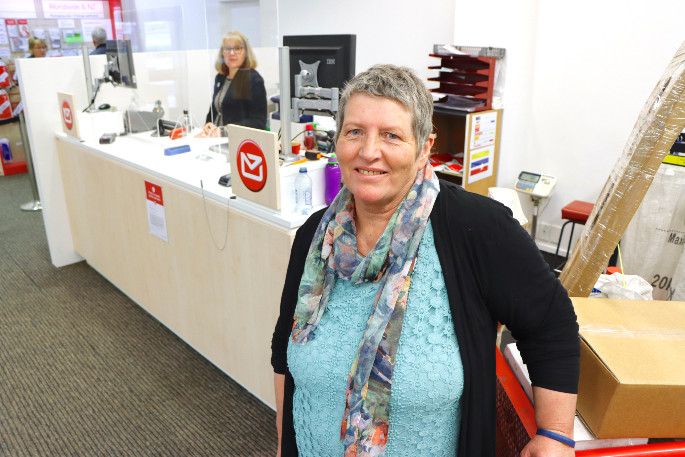 A community centre known as 'the heart of Te Puke' will soon be forced to close after falling into financial hardship.
Te Manawa - The Te Puke Centre opened less than a year ago in town, taking over ownership of the post office when Kiwibank shutdown.
But 2020 has been a tough year for the community enterprise in wake of COVID-19, and trustees say they haven't received enough funding to secure a long-term lease on 81 Jellicoe Street.
The centre is set to shut down in October this year.
Te Puke Centre Charitable Trust chairperson Karen Summerhays says the team are devastated about the closure.
"It was the heart of the town and we really believed we could be that because everybody uses the post office. The biggest shame of the whole thing is that we have lost this activated space," says Karen.
The trust initially received start-up funding from the Western Bay of Plenty District Council and the Te Puke Community Board.
When they initially opened the centre, the trust entered into a one year sublease. After one year of operation, they had planned to sign a long-term lease for the building.
But lockdown interrupted their quest for funding, and eventually the trust realised it wouldn't be able to renew their lease.
Philanthropy, councils and government departments were concentrating their support on relieving established needs such as food, work and housing rather than aspirational projects such as this, says a written statement issued by the trust.
Karen adds that they didn't feel it was appropriate to ask the Te Puke community for donations amid Alert Level 4.
Trustee Jenny Wotten says all they ever wanted for Te Puke was what other towns take for granted.
Karen describes the centre as a "bumping station" where people are encouraged to linger around longer and catch up with others.
"People are welcome to linger longer here - it is part of who we are. The tables get used all day every day."
Along with the postal service, the trust's vision was to provide information services, run collaborative community projects, create a co-working environment and allow social agencies to operate out of the space.
Before lockdown, the building was being used four to five times a week as a meeting space. Community patrol was based there and it was a platform to tell the town's stories.
"We are Te Puke proud – we have so much going for us, but we never celebrate it. We have so many old stories to tell.
"This will all get lost when we close – and we are devastated we aren't able to bring it across the line."
Trustee Jenny Wotten says all they ever wanted for Te Puke was what other towns take for granted.
Karen agrees, saying the town has a lack of social infrastructure compared to other towns in the Bay of Plenty.
"Te Puke has very few public facilities. We are just put into the backwaters."
A New Zealand Post spokesperson says they will be looking for a new postal services agency operator in Te Puke and will update the community as soon as they can.
Karen says the trust will not disband after the centre closes on October 7.
More on SunLive...