'Not homeless by choice'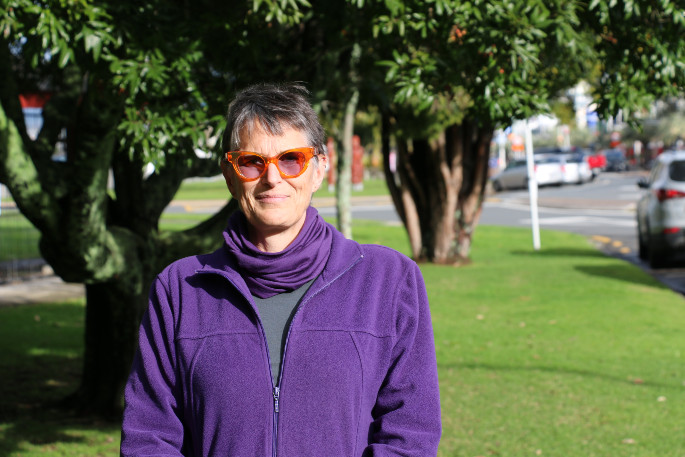 An advocate for Tauranga's homeless community has been recognised as a voice for those who are not being heard.
Tauranga woman Pip Brook received the Amnesty International Robert Anderson Memorial Award last week at the Tauranga City Council mayoral chambers.
She is the tenth recipient of the award which honours those who contribute to peace, human rights and social justice.
Pip has spent the last three years putting in work as volunteer secretary for local charity Street Kai – an organisation that provides vulnerable community members with hot food, warm clothes, connection and a cuppa every Monday night on Willow Street.
She has also worked with the Tauranga Women's Refuge as a volunteer and was part of preparations for Tauranga's Future Council Thinking Workshops.
Whilst humbled to have received the award, Pip says she doesn't do what she does for recognition.
"I don't need to be recognised – it's about attention to the issues, not to us.
"This award is a good opportunity to remind people that there is a real issue here – people are not homeless by choice."
Pip reckons for the past two years she has spent about 16 hours a week volunteering for Street Kai.
This includes collecting and distributing supplies, providing advocacy and support to vulnerable individuals and turning up to Milo Night every Monday.
She has also recently set up an advocacy van alongside Street Kai founder Tracey Carlton.
Street Kai has just entered their fourth year this week, which Pip says is great and awful at the same time.
"We are still meeting the needs of the same people. Ideally, we wouldn't exist and everyone would be in permanent housing."
Currently, about 70-80 people are turning up to the community meal, but before lockdown, more than 150 homeless were coming for kai and a catch-up.
"We have spent three years nurturing a connection with these people and sadly a lot of the people we look after now have been on the street for those years.
"It's about nourishing the whole – we have never just been about feeding people."
She says if she has learned one thing in her time volunteering with Street Kai, it is that everything takes too long.
"We are still doing this – and it can be like banging your head against a brick wall."
In the near future, Pip and Tracey hope to start an official advocacy service to help individuals on a daily basis.
"Their voice is never heard and we are very good at being the squeaky wheel."
More on SunLive...