Lioness club says goodbye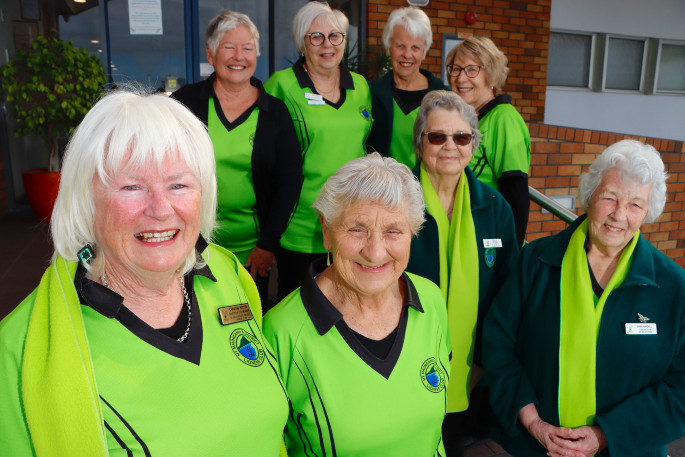 After 32 years of serving the community, Mount Maunganui and District Lioness Club members have reluctantly decided to call it quits.
Former president Christine Potter says the female-only group is closing after ongoing pressure to change from Lions International in America.
Despite the sadness, the women are proud of the time and resources they have poured into the Tauranga community over the years.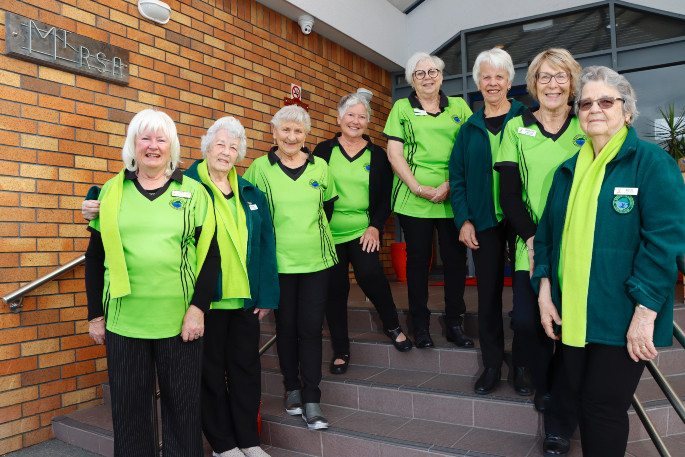 The Mount Maunganui and District Lioness Club will soon become 'The Social Girls'. Christine Potter (President), Dora Bardell, Mary Mohring, Jennifer Hayes, Ann Roberts, Ann Woolerton, Coleen Lloyd, Martha Moonen. Photo: Daniel Hines.
Some of their work includes supporting the Tauranga Women's Refuge, buying an ambulance for St John Ambulance, street collections for a range of charities and providing an annual bursary to a Mount Maunganui College student.
Over the years, the club's membership has ranged from 18-25 people.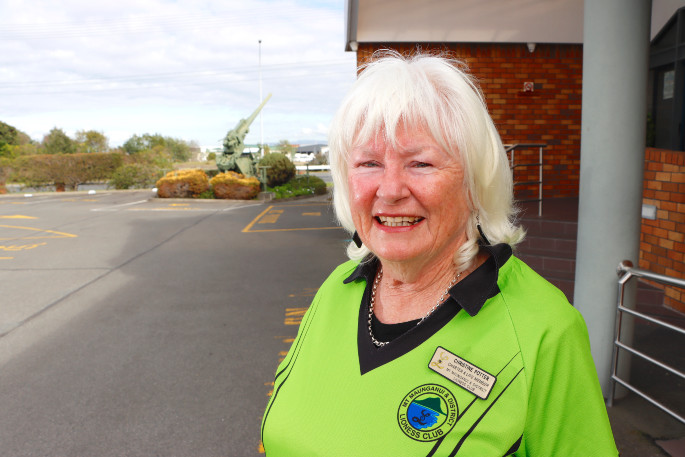 Former club president Christine Potter.
"We have worked hard, and quietly behind the scenes over the years," says Christine.
"This group has made us part of the community – you have got to be out there giving back, and we are all that way inclined."
For many years, the Lioness Club's main fundraiser was the annual book fair held on Auckland Anniversary Weekend.
"We were one of the first groups to start doing book fairs – and in the early days, we got about $23,000.
"But then everyone started doing them and the income went right down because there were so many."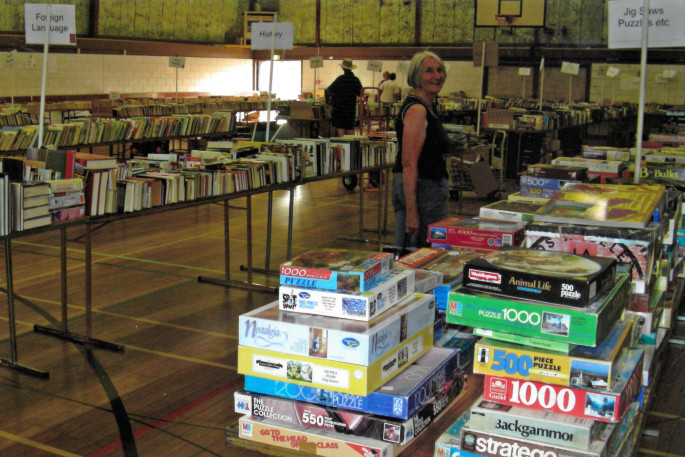 A club member at a book fair fundraiser. Photo: Supplied.
All Lioness Clubs have recently been advised by Lions international that support and recognition for their groups would end on June 30 2021.
Christine says they were given three choices – become a Lions Club, join an existing Lions Club or close down.
The Mount Maunganui group was formed on April 13 in 1988, and in 1991 Lioness Clubs worldwide were "strongly encouraged" to become Lions.
"It is terrible – the men are trying to dictate what the women do. We have had pressure to join a Lion's club since 1991. A lot of Lionesses buckled then and became Lions. But we were proud of what we were and decided to carry on.
"It has just got worse over the years, and now they have worn us down."
But why are female-only groups important? Christine puts it simply.
"It's important to have the option of female groups, and we just like working together this way."
Club member Martha Moonen says she's devastated the club is shutting up shop.
"All I can say is it has been lots and lots of fun, and I am so sad it is coming to an end."
Mary Mohring, who has been a member for 25 years, says it is the best thing she has ever done.
"I am so grateful to have met these lovely ladies."
Even though the clubs' journey is coming to an end, Christine says the ladies will continue to catch up every month.
They are creating a new group called the 'Social Girls', which will consist of informal catch-ups over food.
"We have been meeting twice a month – and we don't want to lose touch. We are all friends and want to continue spending time together."
The group had their final meeting on August 8. They donated the last $8000 of their funds to several local charities including the Tauranga Foodbank, Awhina House and Tauranga Moana Nightshelter Trust.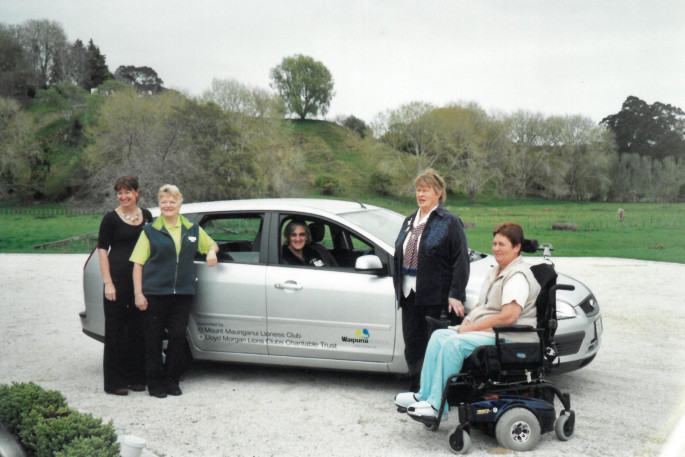 Mount Maunganui and District Lioness Club members with Waipuna Hospice Staff with the car they donated in 2007. Photo: Supplied.
More on SunLive...