People urged to avoid panic buying in Tauranga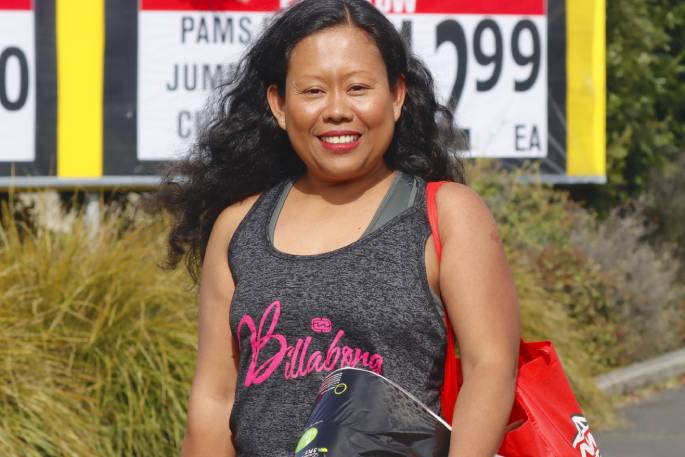 People are being reminded to "stay calm and shop normal" following news of the new COVID-19 alert levels.
There were reports of queues outside some local supermarkets today.
Pak'nSave Cameron Road was busy but orderly when SunLive visited just before midday with people stocking up on essential items like toilet paper, eggs and bread.
The car park was busy with some opting to park on the grass verge outside the supermarket.
One shopper says he was there to load up with products on special because he was worried the good deals would be few and far between if there was another lock-down.
"That's the only gear I'm buying, because if they do lock us down, it's OK."
He described the atmosphere inside as being really friendly with no problems or dramas.
"They're really helpful inside."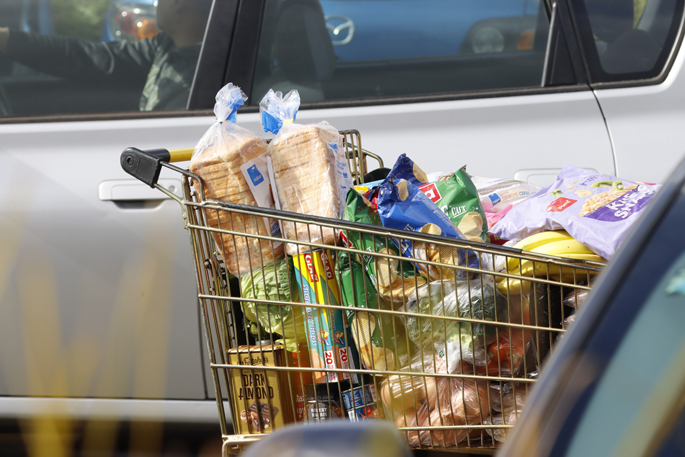 He was hoping NZ wouldn't go into lockdown but believed things may play out like last time.
"Yeah, the last time they locked us down after community transmission, so it's going to happen again. We're still going to live as normal. I'm one of the fortunate ones. I can still work. I'm part of the essential services."
However, most people like shopper Asa Porter, carried just one or two shopping bags.
"A lot of people are buying a lot of stuff. I just buy for today or tomorrow. I don't stockpile like other people. We don't have to do that. There is a lot of stock there for everyone. Everyone is really friendly and nice to each other."
A small number of mainly elderly people were wearing masks and most people were practising social distancing.
Regular, Graham Bendrey and his wife live in Katikati and shop at Pak'nSave once a week.
"No one's rushing (inside the supermarket). In Katikati they're right around the building. Oh yeah, people are crazy."
He says the staff at the Pak'nSave are doing a great job.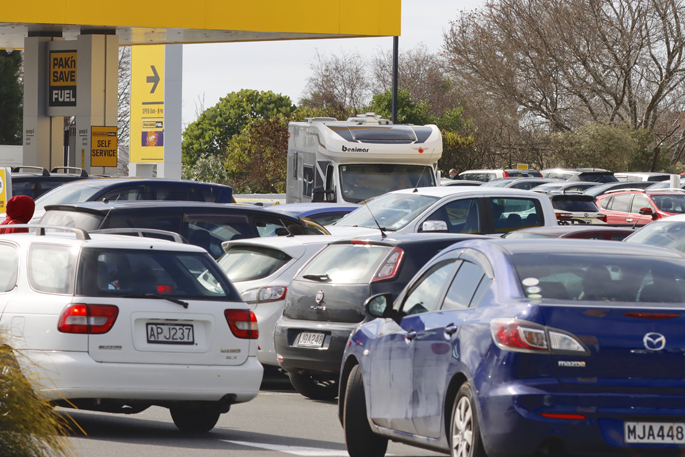 Tauranga Mayor Tenby Powell says the move to level 2 is "really very disappointing", but not unexpected.
He is urges people to follow government guidelines and not to panic buy at supermarkets.
"Please don't panic-buy. We have been here before and we know we don't need to rush out and buy anything. The supermarkets will remain well stocked. Be calm about it.
"It's really important we maintain the disciplines we know worked really well last time. Keep a two metre physical distance, wear a mask, if you're sick stay home and wash your hands."
Retail NZ chief executive Greg Harford says a further lockdown has the potential to be catastrophic for struggling businesses but there is no need for people to panic buy.
"Essential services such as supermarkets will remain open. Retail NZ is calling for everyone to stay calm and shop normal."
He hoped the new lockdown will be lifted quickly once the full situation is known and managed.
More on SunLive...