Court hears child witness in baby death case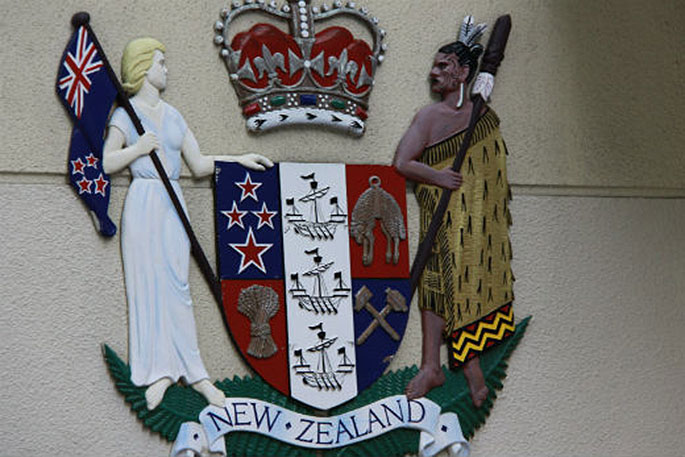 A five-year-old child witnessed Surender Mehrok​ hit a baby a number of times and throw him on a bed before he died, a court has heard.
Richard Royal Orif Takahi Winiata Uddin​ died of head injuries on the night of June 7, 2016.
Surender Singh Mehrok​, now 24, was caring for the 14-week-old at the time, and is charged with his murder.
He has accepted responsibility for the death and has pleaded not guilty to murder.
Mehrok was a boarder in a Tauranga household where baby Royal and his mother, Nikita Winiata, stayed, and Mehrok was in a relationship with Winiata.
On Tuesday, a jury in the High Court at Hamilton was shown pre-recorded interviews with a 5-year-old who was the only eyewitness in the room.
In the first interview, done the night after Royal died, the witness said he saw Mehrok hit the baby on the head and face a number of times.
"[Mehrok] threw him on the bed," he said.
The boy said Mehrok was "grumpy" when he was hitting the baby, and "sad" after he stopped.
In another recorded interview, he said: "[Mehrok] threw baby on the bed and his head hit the wall".
A temporary Oranga Tamariki caregiver, Lisa MacDonald, said the boy told her on two occasions that Mehrok threw baby Royal on the bed.
"I asked, 'How did that happen on the bed?' [The boy] said, 'He hit his head on the wall.' "
A tenant in the house at the time, Sukwinder Singh Rana, said baby Royal was crying for about 20 to 25 minutes before he died.
Singh Rana told Crown prosecutor Kieran Raftery, QC, that he and Mehrok were looking after the four children in the lounge as the other adults had left to buy pizza.
Baby Royal started crying five to 10 minutes after the adults left, Singh Rana said.
Initially, Mehrok picked up the baby and "tried to calm him".
"He was just like a normal person holding a baby; he had a baby in his arms," Singh Rana said.
Royal did not stop crying, so Mehrok went into the bedroom.
He made Royal a bottle of milk and went back and forth into the room three to four times, Singh Rana said.
Singh Rana heard the baby stop crying suddenly, then restart crying loudly, then stop suddenly again.
"Surender came out of the room, and he was saying [Royal] was puking."
The other adults, including Royal's mother, then returned. They went to the bathroom to clean baby Royal up, he said.
"Everyone was panicking," Singh Rana said.
During cross-examination, Singh Rana told defence counsel Rob Stevens that Mehrok had earlier been walking around the room trying to settle the baby and cuddling him.
"And nothing Surender was doing to try to comfort Royal was working, was it?" Stevens asked.
"No," Singh Rana said.
Stevens asked what Mehrok was saying to the baby.
"He was saying, 'Stop crying,' " Singh Rana said.
Later, Singh Rana heard from another tenant at the hospital that baby Royal had a head injury, and told Mehrok that.
"At that point did Surender say, 'God save him,' and did he sit there repeating 'God save him; God save him'?
"Yes," Singh Rana said.
The trial is set down for two weeks.
More on SunLive...