LIVE COVID UPDATE: Positive case visited Rotorua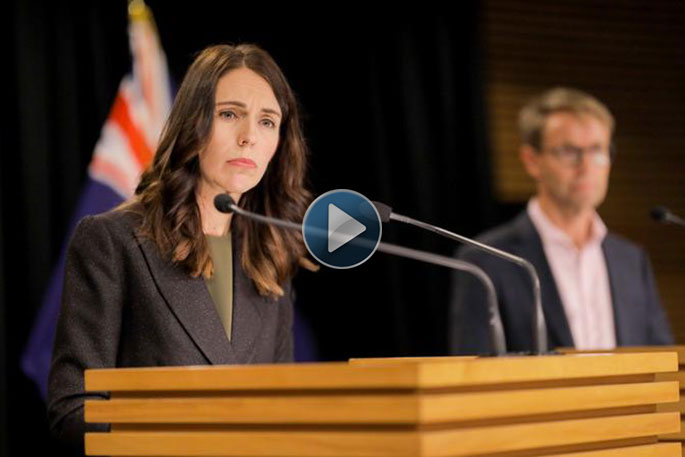 UPDATE: One of the four new cases of COVID-19 has been confirmed as visiting Rotorua in the weekend.
Director-General of Health Dr Ashley Bloomfield says a woman in her 20s, who is part of the Auckland family currently in self-isolation, visited the Bay of Plenty town while symptomatic.
Ashley is urging people who visted the region on the weekend, and those around the rest of the country, the be vigilant about their health.
"We are working with the family to found out where they visited. There are testing sites in Rotorua.
There are currently testing sites availabe in Rotorua (on Vaughn Rd) and Taupo for people in the area, he says.
No members of the family require hospital care at this stage.
The ministry is testing all close and casual contacts of the family that have come into contact with them recently, which the ministry estimates to be 130 people including workplace colleagues.
Three colleagues of the male and his partner are symptomatic and are isolating, says Ashley.
The ministry is using genome sequencing on all those who have tested positive to try and track the source of the virus.
Ashley says they are expecting to test tens of thousands of people in the coming days.
More soon.....
EARLIER:
Prime Minister Jacinda Ardern and Director-General of Health Dr Ashley Bloomfield are expected to address New Zealand as the country prepares to move to Alert Level 2 at midday.
The pair will be live from Wellington at 10.30am.
SunLive will provide updates for those who are not able to tune into the live stream.
What we currently know
Auckland moves to level 3 lockdown and the rest of the country to level 2 at midday after four cases of COVID-19 outside managed isolation.
The Prime Minister has announced four confirmed cases of COVID-19 in one family from an unknown source last night.
The index case is a person in their 50s who lives in South Auckland.
"They were swabbed yesterday, and the swab was processed twice," says a Ministry of Health spokesperson.
"A second swab, taken today confirms the positive result."
The person has been symptomatic for five days and was interviewed this evening by the Auckland Regional Public Health Service.
The Ministry of Health says that the person has no overseas travel history.
"As is our usual protocol we are continuing to trace close and casual contacts of this person and test them for COVID-19."
Restrictions will last until at least midnight on Friday, but experts are warning people to prepare themselves for the possibility they will remain in place longer.
People in Auckland are being asked to wear masks if they were out in public either for essential travel or supermarket shopping, says Health Minister Chris Hipkins.
He says an order would be issued at midday today and making mask wearing mandatory for Aucklanders was one of the things being considered.
More on SunLive...