Unprecedented demand at BOP hospitals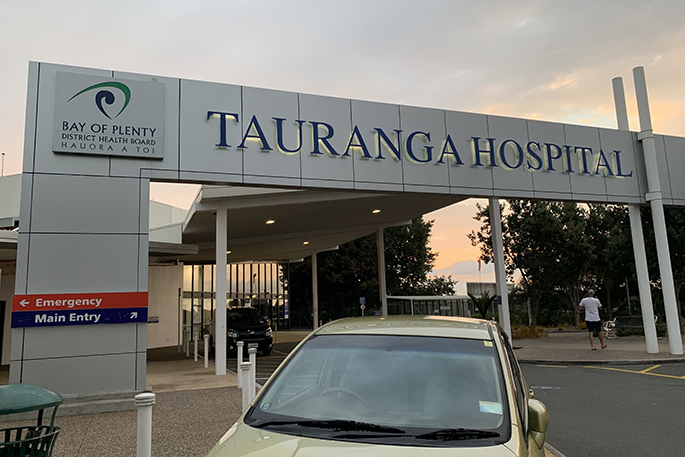 Tauranga and Whakatane Hospital have been at full capacity after an "unprecedented" amount of patients were admitted with a range of winter illnesses.
The Bay of Plenty District Health Board issued a notice yesterday saying both Tauranga and Whakatane Hospitals will be "extremely busy" with a high number of patients arriving for treatment.
They took to Facebook last night asking people that were unwell with non-life-threatening conditions to phone their GP before going to the hospital.
BOPDHB medical director Dr Hugh Lees says the reasons for this unprecedented demand was the cumulative effect of patients presenting with a wide range of winter illnesses.
These illnesses were not COVID-19 or the flu, he says.
"Many of the people coming into our emergency departments were older people with complex health issues, and this resulted in the admission rates from the emergency departments into hospital wards, higher than normal."
Hugh says yesterday's statement was released as both hospitals were full to capacity.
"Winter Sundays and Mondays are normally busy in both hospitals. However last Sunday and Monday we received higher than normal numbers of presentations."
The BOPDHB has also had to defer some elective surgeries to "take the pressure" off both Tauranga and Whakatane Hospital.
"The BOPDHB has a backlog of elective surgery and while we are continuing to maximise our own theatre capacity and work with private providers to reduce the waiting times for our patients.
"We have had to defer some elective surgeries," says Hugh.
He says they are in contact with patients who are experiencing delays and apologise for the inconvenience caused.
A communication advisor for the BOPDHB says the request for patients to contact GP's before going to the hospital still remains in place.
More on SunLive...