Defibrillators placed on Mauao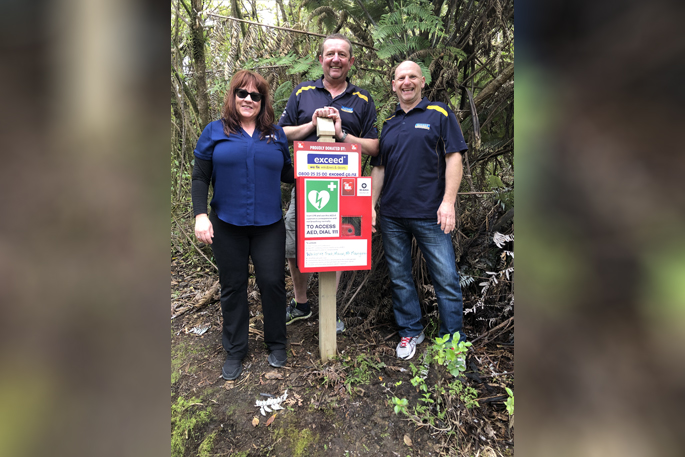 A Tauranga company has donated two defibrillators to be placed on Mauao.
The defibrillators will be located on the base track and on top of the Mauao summit walk.
Exceed Franchising will also be looking after the hardware maintenance of the AED units to ensure they will be operational if required.
"Mauao has over a million people using the tracks every year. Our purpose is to provide these medical facilities as part of our commitment to sustaining a safe and healthy community" says Exceed Franchising director Karen Dovey.
There were 31 cardiac arrests requiring an ambulance recorded in Mount Maunganui alone last year.
Exceed Franchising believe a 24/7 AED unit will be beneficial to all walkers. There were two cardiac deaths on Mauao on December 15, 2019, and January 18 2020.
The benefit of the AED is that people without a medical background are also able to use the machine in case of an emergency.
The new units assist the first responder with real-time feedback and CPR assistance.
To help someone who is in cardiac arrest effectively, a defibrillator needs to be found as quickly as possible.
For every minute it takes for the defibrillator to reach someone and deliver a shock, their chances of survival reduce significantly.
Use of an AED within 3-5 min of collapse can increase the chance of survival by up to 44 per cent.
The location of the AED units will be at the junction of Waikorire and Oruahine track, at the top of the stairs and along the base track at the steep track junction.
More on SunLive...