BOP businesses band together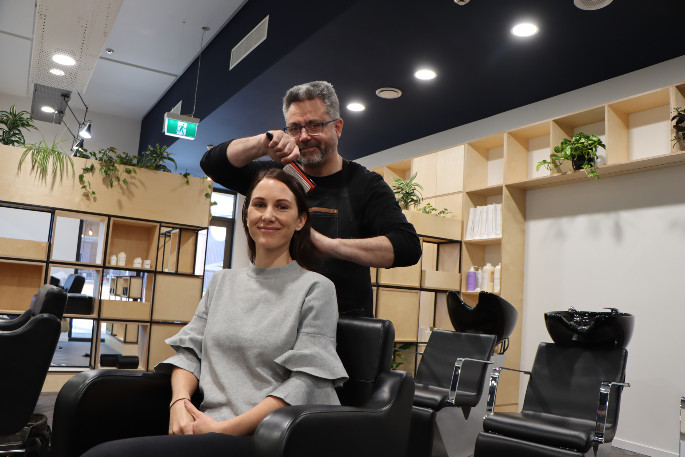 The notion of consumers buying local is alive and well but businesses are doing their bit to keep the local cogs turning as well.
By using local suppliers where possible and stocking local products, businesses are helping to keep the Bay of Plenty economy going.
Pluto juice bar and salad deli owner Victoria Thomas says using local where possible has plenty of benefits.
"It keeps the money in our community, it keeps jobs in our community and it's just a big old merry go round of money when you keep it local."
Victoria sources lettuce from Katikati, uses berries from Somerfields Berryfruit Farm in Oropi and coffee from Mount Maunganui in her Mount Maunganui and Tauranga stores.
"It's a beautiful thing and it's something that we're always proud of. To have Somerfields berries in our smoothies and juices is so special."
There are other plusses to knowing exactly where your products are sourced, you can go straight to the supplier if there is an issue with quality, she says.
In 2015 when some imported frozen berries were contaminated with hepatitis A, Pluto was able to assure people their products were safe because they use a local supplier, she says.
Victoria also makes an effort to stock local products as well, selling kombucha from Block Five and Good Buzz - both based in Tauranga - and wellness tonic Ahi Cider, also from Tauranga.
She says they are all awesome local brands and she stocks them to help create brand recognition.
Another business doing its bit to help support regional business is Refinery Studios in Papamoa.
They officially open on August 10 and stock and use local products where possible.
The plants in the salon came from Katikati and the business uses coffee roasted in Mount Maunganui to give clients a caffeine fix and have partnered with Hamilton beard oil company, Mad Arab, for the barber section.
Co-owner Greg Stapleton says they will research local or New Zealand hair products to see if they can find some for the salon as well.
"We would just swap out whatever we can for a local option if there is one," say co-owner Kaspar Beech.
The salon also stocks Papamoa makeup brand Blac Cosmetics and owner Mary Bell says it is great to have another business supporting the brand.
"It's very good because we know how many customers come in to get their hair cut and hair salons are really good for us because their customers become our customers."
Greg says they are not only supporting businesses by stocking their products but by offering a service in the Excelsa shopping centre it encourages people to stay local when shopping.
"We really help the whole shopping complex because we have day to day people.
"I've noticed with the complex here a lot of people turn up and although there's a lot of [foot] traffic, it's keeping the people in the complex and that's what we're able to establish."
"If you don't have to leave the area, then it builds up that community feel," says Kaspar.
Victoria, Greg and Kaspar encourage other businesses to keep it local where they can.
More on SunLive...