Tauranga celebrates Olympic games anniversary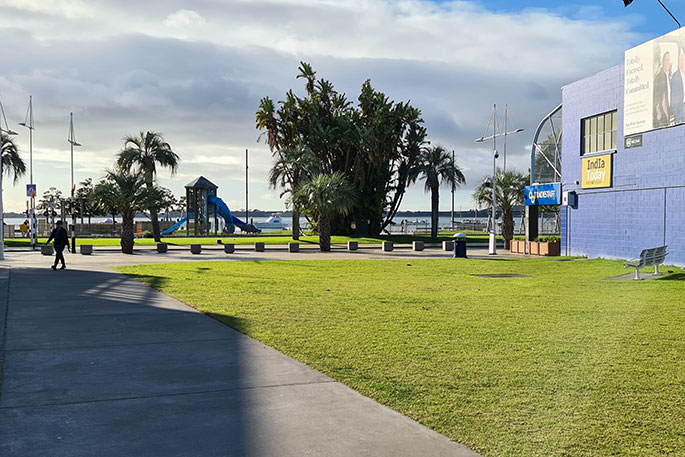 This year marks the 100th anniversary of the first time the New Zealand Olympic Team proudly wore the silver fern on their uniforms, when they attended the Antwerp Olympic Games in 1920.
To mark the occasion, Mainstreet Tauranga and the Tauranga City Council are hosting an Olympic display and mini Olympics open day at Masonic Park in Downtown Tauranga next Saturday, August 15.
Downtown Tauranga spokesperson Millie Newitt says the New Zealand Olympic Committee has developed an 'Olympic Walk' for the public.
"We will have 11 decals on the footpath through Masonic Park that depict and showcase key achievements, special moments and highlights of the New Zealand Team over this time.
"To add to the celebration, next Saturday we are collaborating with the UoW Adams Centre for High Performance to host a Mini Olympics morning at the park and we will have high performance gym equipment that is used by Olympic athletes for the public to try plus we have some prizes and Olympics merchandise to give away.
"It will be a lot of fun."
Tauranga Mayor Tenby Powell says he was approached by the NZOC to see if Tauranga would like to be a part of the event.
"We're proud of the many Olympians who call the Bay home. This is a fantastic opportunity to commemorates a milestone moment in New Zealand sporting history in our city centre.
"We hope the public will come along, enjoy the Olympic walk and events and celebrate with us."
The mini Olympics open day will run from 10am – 12 noon on Saturday August 15.
After the mini Olympics day, the decals will stay on the footpath until the end of August, for the public to enjoy.
For more information www.downtowntauranga.co.nz
More on SunLive...