The coming week's weather outlook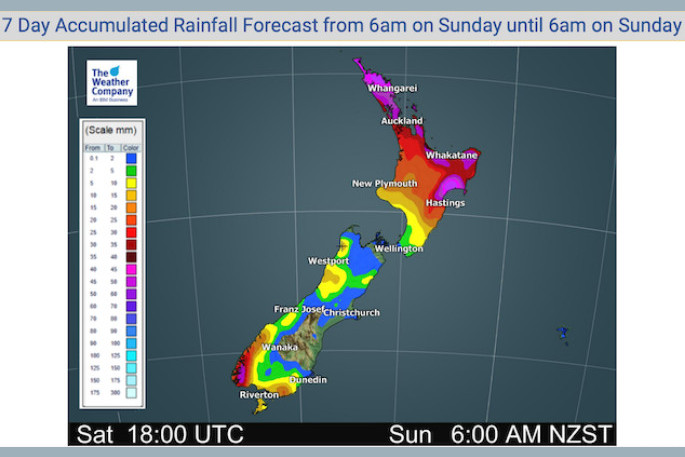 A new week beckons and what do we have in store weather-wise?
"Well, for Monday we have a southwesterly airflow, some cloud and the odd shower in the west and far south, mainly sunny and settled out east," says WeatherWatch analyst Aaron Wilkinson.
"Meanwhile a low pressure system is brewing to the northwest in the Tasman Sea.
"A bit of a ridge lies over most of the country on Tuesday, the low mentioned before tightens up and starts to affect the upper North Island bringing potentially heavy rain to some areas and strong winds later in the day.
"This low quickly peels away to the east on Wednesday after one last lick of strong winds and heavy rain to some in the north, cloudy for the eastern South Island with the odd shower, sunnier out west," says Aaron.
The concentration of this heavy rain on late Tuesday and Wednesday will mainly be focused on Northland, Auckland - mainly in the east, Coromandel, Bay Of Plenty, East Cape / Gisborne and Hawkes Bay, says Aaron.
"You can see this in the rain accumulation map below for the next seven days."
Thursday is mainly settled for many due to an anticyclone moving in but areas of cloud persist for some.
"Friday and next weekend look mostly settled also," says Aaron.
Rain maps: https://www.weatherwatch.co.nz/maps-radars/rain/rain-forecast
Wind maps: https://www.weatherwatch.co.nz/maps-radars/wind/wind-forecast
Rural Weather: http://www.ruralweather.co.nz
More on SunLive...