What's on - autocross, griffons, alcohol drawing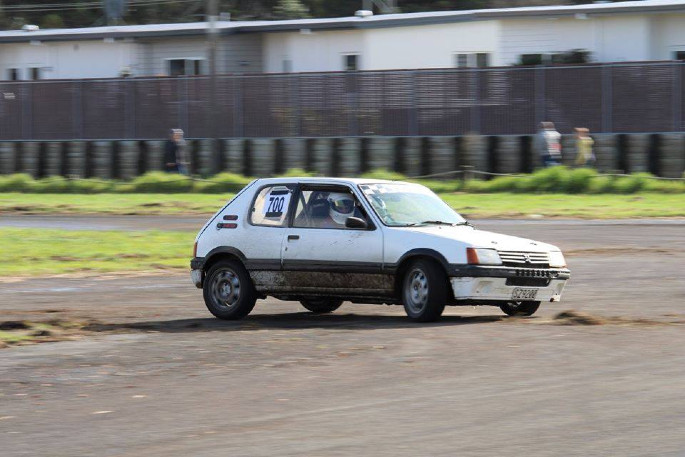 Good morning and welcome to Sunday. Morena koutou. Kia hari me to whanau me o hoa.
A fine day ahead is forecast, with southwesterlies.
It's a three-to-four-clothing-layer day with an expected high of 15 degrees around 2pm, and an overnight low of 7 degrees. High tide is at 11.04am and low tide at 5.05pm. Sunset is at 5.36pm.
What's on today?
Motorsport Bay of Plenty are holding a tarmac/concrete autocross on the old blokart track at Parton Rd from 9.30am – 5pm today. There are about 40 entries to this event. More here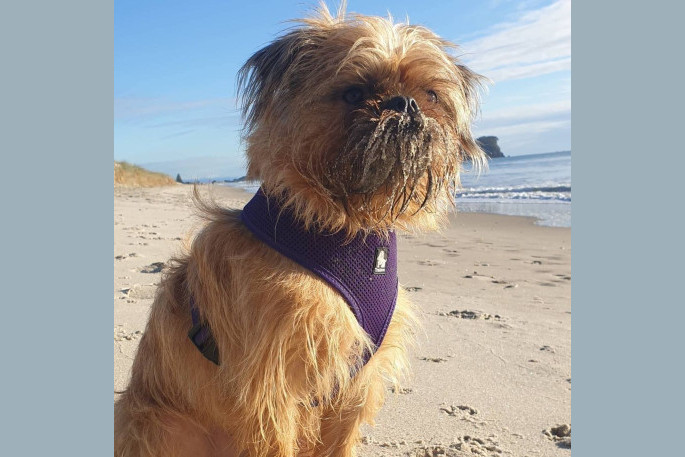 A griffon enjoying the beach. Photo: Supplied
Griffons Bay of Plenty are hosting a Social Griffon Gathering from 10am – 11am today at Marine Park at Sulphur Point, followed by coffee. For more information click here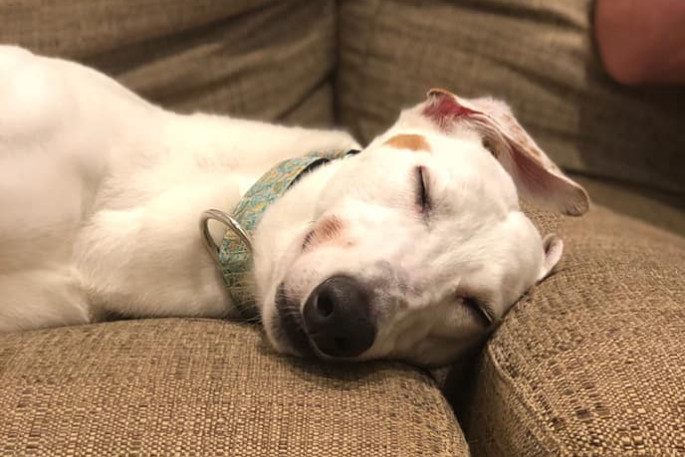 Greyhounds as Pets is hosting a winter walk, meeting at the Gordon Carmichael Reserve from 10.30am – 12pm. Come along for a nice, easy, flat stroll of around 2km along established paths through wetlands. More here
The very best of the Eagles can be experienced this afternoon at The Entertainers Club – upstairs at Tauranga Citizens Club. This act covers all of the popular and hit songs the Eagles are known for, along with hit songs from the band members solo careers.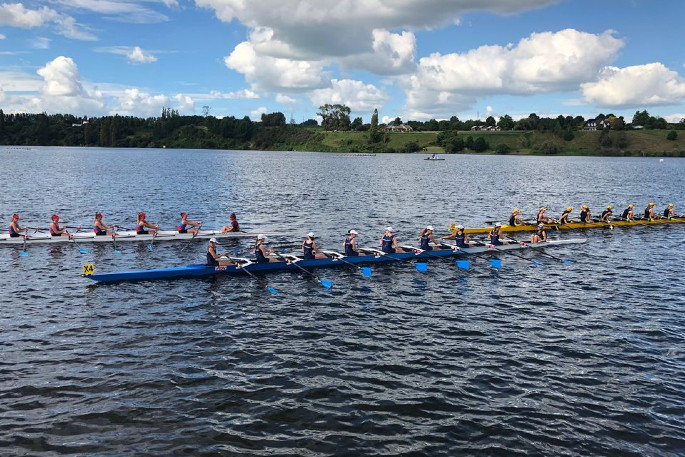 If you're a Year 8-12 student and would like to discover what rowing is all about, there is an open invitation for girls to come and meet the Tauranga Girls' College crew, see the boats and get out on the water today at the Tauranga Rowing Club in Devonport Rd from 9.30am – 11.30am. Come and give it a go.
The Bay of Plenty Powerchair Football club are hosting a powerchair football event from 10.30am – 12.30pm at Tauranga Boys' College.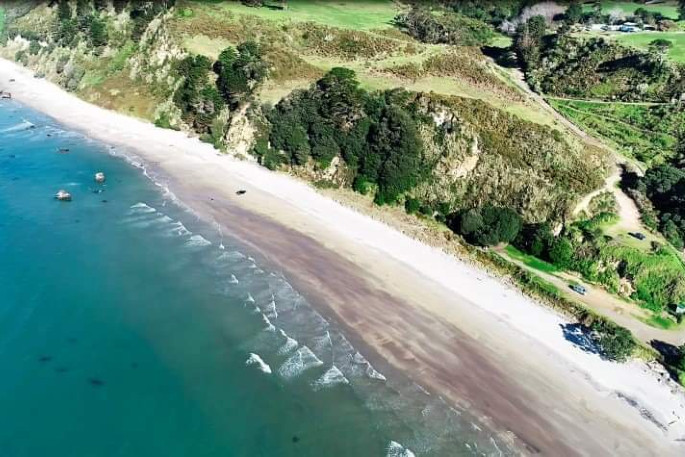 Newdicks Beach
The Maketu Ongatoro Wetland Society are holding a dune planting event at the Little Waihi end of Newdicks Beach. Meet at the Bledisloe Park Motor Camp at 9.30am and look out for the 'MOWS' flag. Covid19 contact tracing and social distancing will all be accounted for. Gloves and spades will be provided, please bring your own drink. Click here for more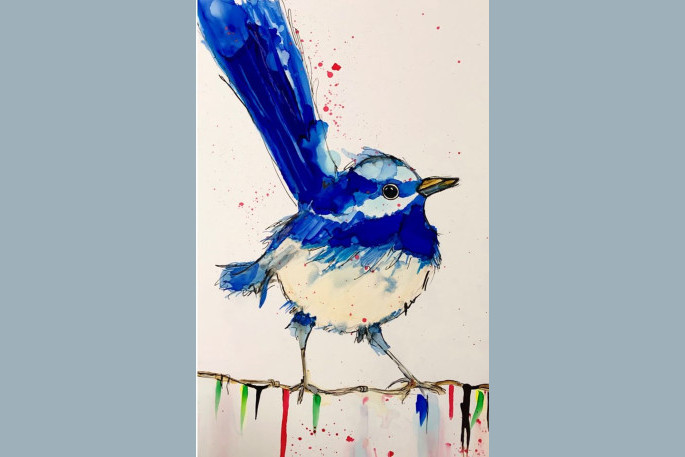 Come and learn the basics of alcohol ink from 9.30am-3.30pm at The Artery at Tauranga Historic Village. This full day course will teach you the basics of alcohol ink abstract painting, plus learning how to paint pots and using the inks to paint animals and birds. More here
Want to attend a Matariki online workshop? Check out the plant-based Kai Workshop online tutorial with Teiaro Taikato, for plant-based recipes that are healthy and affordable.
Also online is a beginnings carving workshop using soap with tutor Mike Matchitt. Jump online and learn some traditional Maori carving techniques, presented by the Incubator Creative Hub as part of the 2020 Tauranga Moana Matariki calendar of events.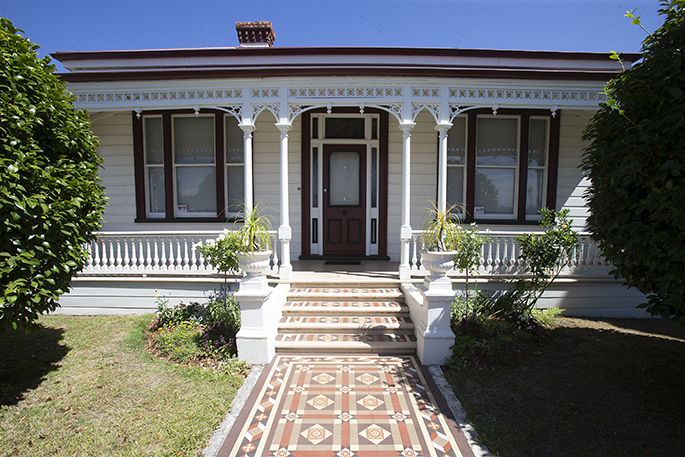 Brain Watkins House
Brain Watkins House is a historic house museum at 233 Cameron Rd which is open to the public today from 2-4pm. $5 adult, children free. Phone 578 1835 for more information.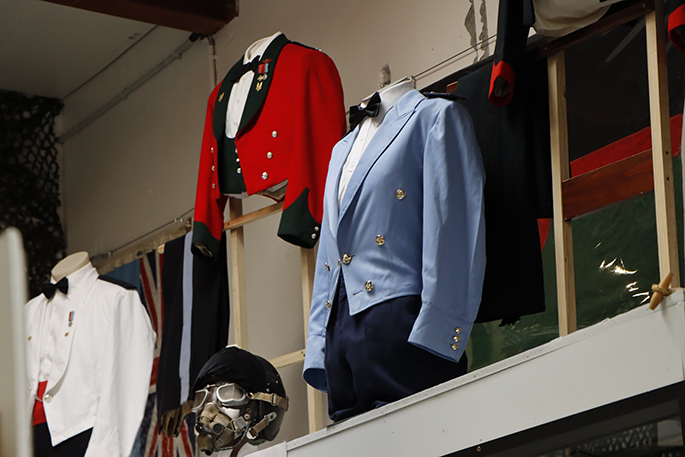 Uniforms on display at the Lion & Tusk Museum at Mount Maunganui
The Lion & Tusk Museum is open today from 10am – 3pm at Unit 10, 14 Portside Dr, Mount Maunganui. Come along and see the museum of the Rhodesian Services Association. Adults $10, under 12 have free entry.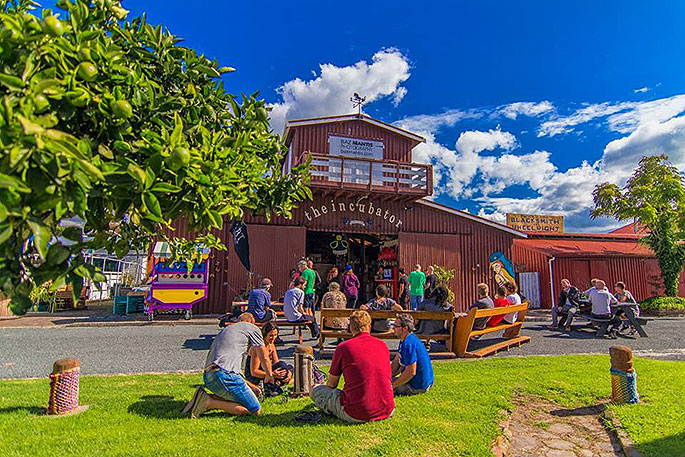 At The Incubator Creative Hub at Tauranga Historic Village, there are many exhibitions, workshops and events happening daily. For more information click here. Exhibition hours are 10am – 3pm.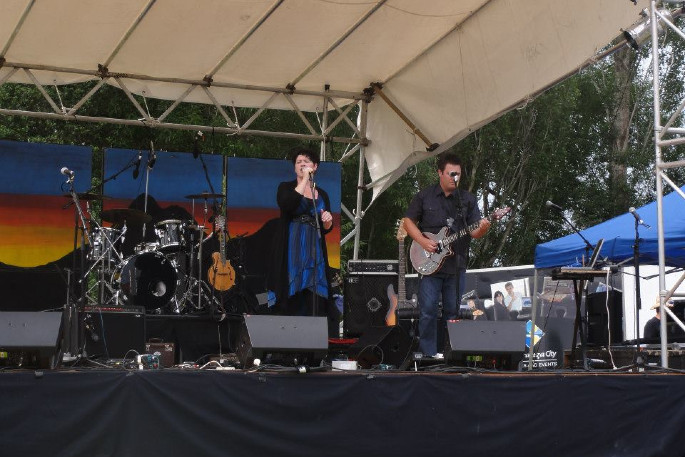 A Kind of Magic
Come along to the Mount RSA this afternoon from 4.30pm-7.30pm for a meal and drink and great afternoon sounds with 'A Kind of Magic'.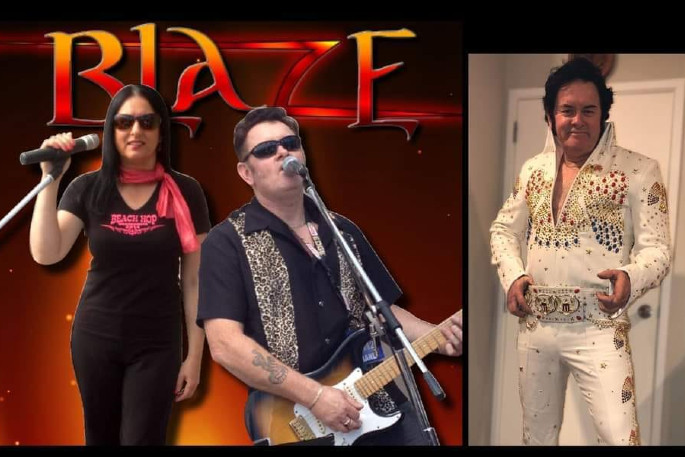 The Blaze and Elvis Show is happening at Jack Dusty's Ale House in Bureta today from 3pm – 6pm.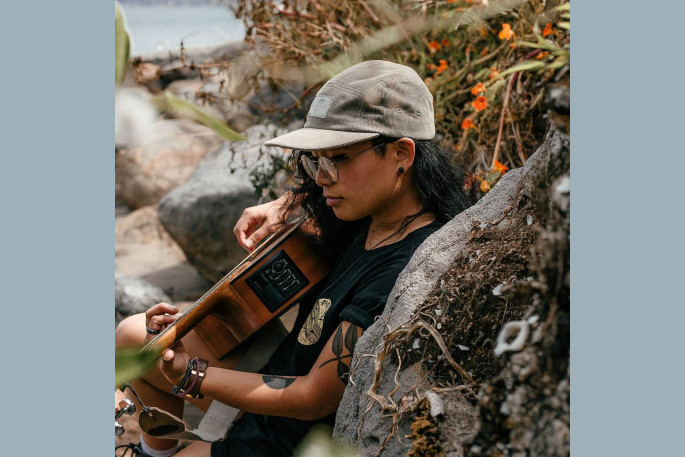 Ash Laforteza
It's Sunday live today with Ash Laforteza playing rhythm and blues at the Phoenix from 3pm – 6pm.
What else is on today?
A Course In Miracles
A nondenominational teaching aimed at bringing personal peace through forgiveness. Why is forgiveness the key to happiness? How to truly forgive. RSVP Txt 0210 274 2502
---
Bible Seminar
1:45pm Greerton Senior Citizen's Hall, Maitland St. Title: The healing of the paralyzed man, lessons for us. Interactive, Q&A. All welcome. Mary 573 5537
---
Brain Watkins House Open
Historic house museum, 233 Cameron Rd. 2-4pm. $5 adult, children free. Group tours school classes by arrangement. Ph 578 1835
---
Croquet
At Tauranga Domain, Cameron Rd, Sun, Tues, Fri, 12:45 for 1pm start. Beginners welcome. Ph Peter 571 0633
---
Enjoy Travel
Safe travel & home-hosting NZ & worldwide. Melbourne, Noumea 2021. Meet twice-monthly. friendshipforce.org.nz or Barbara 027 315 1136, Jonathan 572 2091
---
Golf Croquet
At Mt Maunganui, 45 Kawaka St, beside Blake Park. Tues, Thurs, Sun at 9:15am for 9:30am start. Visitors & new players welcome. Ph 07 575 5121
---
Mah Jong Te Puke
12:45-4pm, Lyceum Rooms, 8 Palmer Ct. All players welcome. Beginners session available. Ph 027 430 6383
---
Maketu Market
3rd & 5th Sundays at Maketu Village Green. Set up from 7am. $10 per stall. Ph Carolyn 027 251 0388 or Maureen 021 267 1685
---
Messy Church
Join us for fun activities, faith exploration, celebration time. Meal provided. 4-6pm at St John's Anglican Church, 94 Bureta Rd
---
Ninja Knits Hook Up
Social knitting group of mad yarn bombers, sultry stitchers & happy hookers. First Sunday of month, 9am-12pm, The Incubator, Historic Village. www.theincubator.co.nz. Ph 07 571 3232
---
Papamoa Radio Control Yachts
DF65s sailing daily, pond behind Monterey key 1-3pm. All welcome. Ph Dusty 021 076 1252
---
Quakers
Invite you to meet, to explore your spiritual journey. Silent worship, refreshments & conversation. 10am NW cnr Cameron Rd & Elizabeth St. All welcome. Ph 543 3101 www.quakers.nz
---
Radio Controlled Model Yachts
Sundays & Thursdays 1:30-4pm. Pond behind 22 Montego Dr, Papamoa. Sailing Electron radio controlled yachts for fun. Adult beginners welcome. Graham 572 5419
---
Soul Food
Relax, unwind, reflect, refresh, enjoy! Share in a selection of sacred & inspirational writings & music from around the world. Ph 543 0434
---
Taize @ St. Georges
Join us for contemplative service using the music of the Taize Community. 7pm, 1 Church St. https://www.stgeorgesgatepa.com/ or https://www.facebook.com/GatePaAnglican/
---
Tauranga Country Music Club
1pm, Senior Citizens Hall, Norris St. All welcome. Members a plate please. Ph Merv 571 6716
More on SunLive...