Keeping infectious patients separate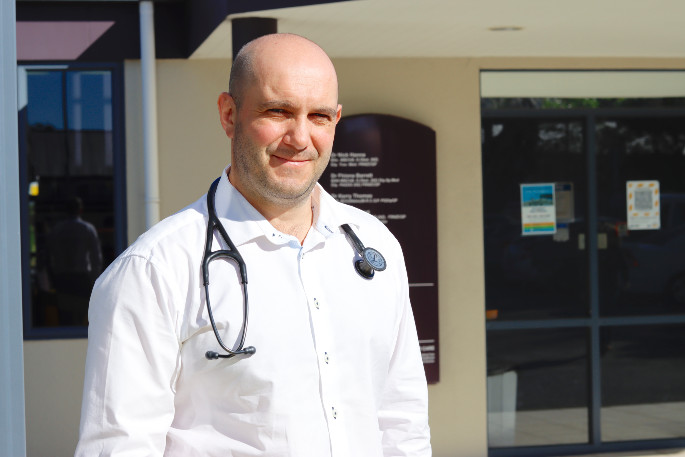 A Tauranga doctor has described general practice waiting rooms as "breeding grounds" for viruses pre-COVID.
But coronavirus has changed the way doctors' waiting rooms operate, and strict hygiene measures have helped prevent the spread of infectious illness, he says.
Measures include operating separate clinics for patients with respiratory illness, triaging patients over the phone before appointments and having consultations via video call when possible.
Fifth Avenue Family Practice doctor and Western Bay of Plenty Primary Health Organisation co-chairman Dr Luke Bradford says, in the past, clinics haven't separated non-infectious patients from people with respiratory illness in waiting rooms.
"We were too comfortable in the past having infectious disease sitting in the same space as non-infectious patients and often vulnerable patients. Waiting rooms were breeding grounds for viruses.
"We never really thought about it because people didn't really die of the viruses and we vaccinated our elderly against the flu – there was just sort of an acceptance that in winter you would get a couple of colds and maybe the flu.
"People came in and coughed and sneezed everywhere and a lot of people would sit separate but we didn't enforce it unless people were ill."
The COVID-19 pandemic has provided them with an opportunity to evaluate how general practitioners attend to patients, he says.
Luke says the Fifth Avenue Family Practice's separate clinic for respiratory patients will continue until COVID-19 is under control. However, he hopes infectious patients will continue to be kept separate at GP's offices long term.
"Respiratory clinics will stay for the foreseeable future. Long term, as health organisations and practices look at their modelling, they will look to see how they manage cold and flu season differently.
"There is going to be a lot more acceptance going forward that we will be trying to separate respiratory patients in waiting rooms."
At the clinic they also currently have seats spaced out, no magazines and they prioritise phone consultation when possible, Luke says.
"Patients need to be able to access us in a more convenient way, and COVID-19 accelerated that.
"There are illnesses we can manage through video consult or phone consult.
"It means less people have to be physically in the building, which means there is less disease is spread amongst people."
Medical director of The Royal New Zealand College of General Practitioners Dr Bryan Betty says general practices around the country are using a variety of strategies to keep respiratory patients separate.
"We have 1000 general practices around the country. Most surgeries are still screening patients at reception to establish if they have respiratory complaints.
"A variety of strategies can be put in place such as streaming respiratory patients into specific respiratory clinics, separating patients by at least one meter in the waiting room, using masks with patients who have a respiratory complaint, or offering a tele-consult."
Bryan says GP's and nurses are also often wearing masks or visors if seeing respiratory patients.
Guidelines issued to general practices by RNZCGP at Alert Level 1 state that patients with respiratory symptoms need to be separated from other patients within the practice, provided with a surgical mask and must maintain a two-metre distance from others in waiting rooms.
More on SunLive...