What's on - career expo, sport, markets and music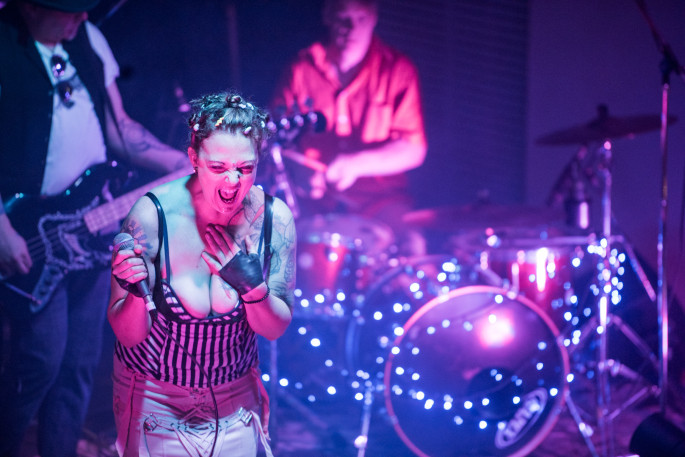 Good morning and welcome to Saturday. Morena koutou katoa. Kia pai te ra ki nga hoa me nga whanau.
There is a chance of a morning shower, but then the weather forecast is for fine weather for the rest of the day. Westerlies will be turning to southerlies later in the morning.
It's a three-clothing-layer day with an expected high of 16 degrees around 2pm, and an overnight low of 3 degrees. High tide is at 10.23am and low tide at 4.24pm. Sunset is at 5.35pm.
What's on today?
Find your career direction at the Canvas Tauranga Careers Expo today from 10am- 2pm at Durham St, Tauranga. Entry is free.
The Young Enterprise Scheme is holding a YES Market Day as part of the Canvas Careers Expo on Durham St. Come and browse a selection of products made locally.
Want to attend a Matariki online workshop? Check out the plant-based Kai Workshop online tutorial with Teiaro Taikato, for plant-based recipes that are healthy and affordable.
Also online is a beginnings carving workshop using soap with tutor Mike Matchitt. Jump online and learn some traditional Maori carving techniques, presented by the Incubator Creative Hub as part of the 2020 Tauranga Moana Matariki calendar of events.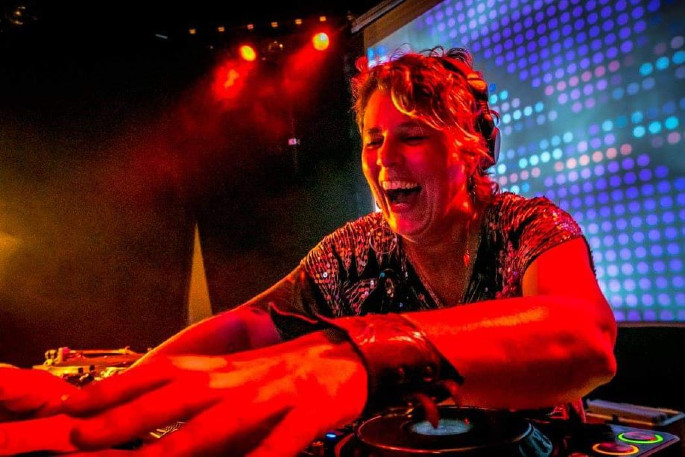 Red Lounge returns tonight
The Red Lounge Sessions returns tonight to Totara Street from 8pm-1am. The Mount's classiest pop up party returns with a great lineup of talent. Come and experience Electroswing Collective, Kong Fooey, Mamadafunk, Jimmy Fresh and special guest Naomi Lamb from The Wanderer Productions with her awe inspiring visuals. For more information click here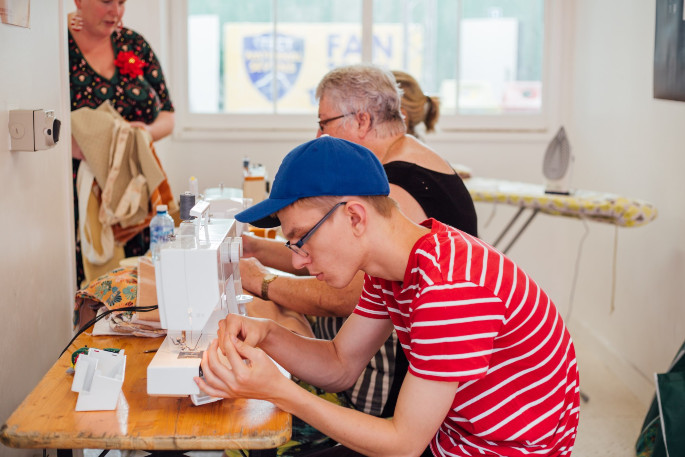 Boomerang Bags Tauranga is having a Sewing Bee at Our Place Tauranga from 10.30am – 2pm and would love your help. Volunteers are needed to help with cutting materials, pinning, ironing, stamping and sewing. Click here for more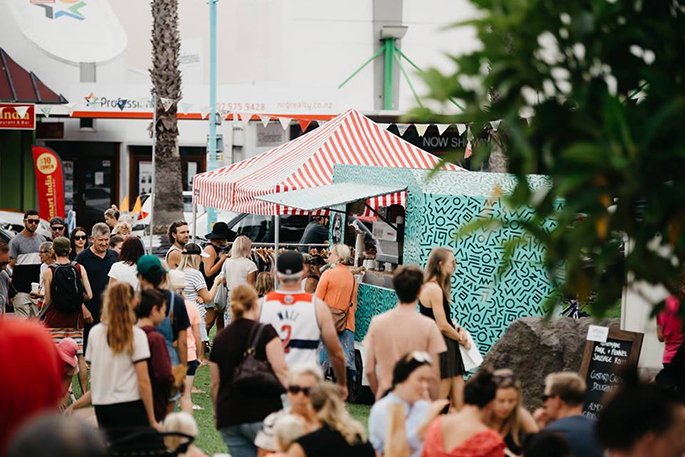 The Little Big Markets have a huge range of street food, stallholders, live music and lots of activities for the little ones at Coronation Park, Mount Maunganui from 9am – 2pm.
Keen to watch some live sport? Head along to Links Ave, Mount Maunganui to watch the NRFL Men play East Coast Bays at 3pm today. Event starts at 12.30pm. More information here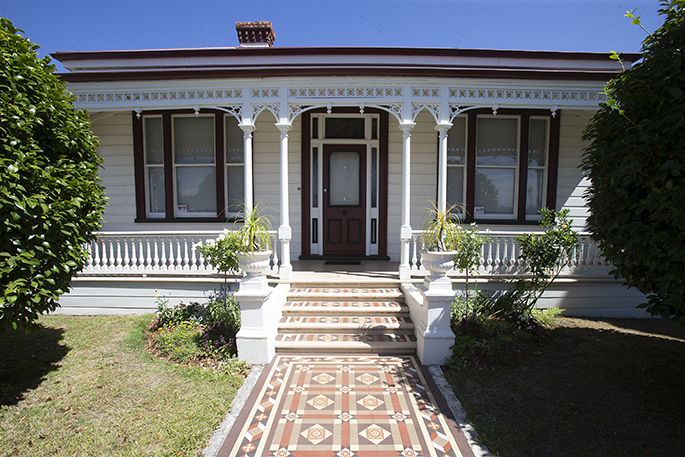 Brain Watkins House. Photo: John Borren
Brain Watkins House is a historic house museum at 233 Cameron Rd which is open to the public today from 2-4pm. $5 adult, children free. Phone 578 1835 for more information.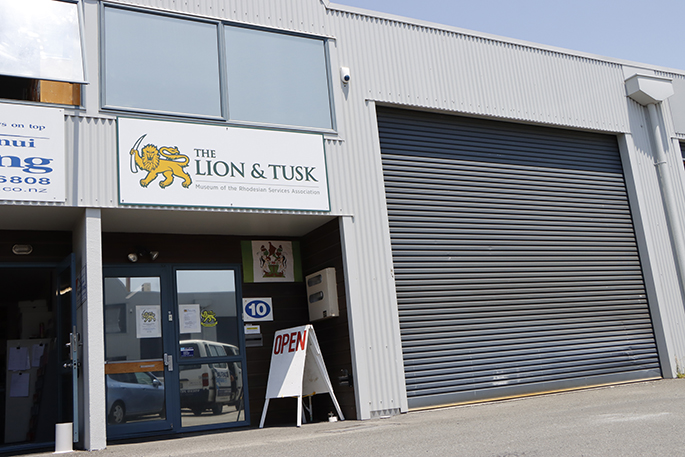 Lion & Tusk Museum at Mount Maunganui
The Lion & Tusk Museum is open today from 10am – 3pm at Unit 10, 14 Portside Dr, Mount Maunganui. Come along and see the museum of the Rhodesian Services Association. Adults $10, under 12 have free entry.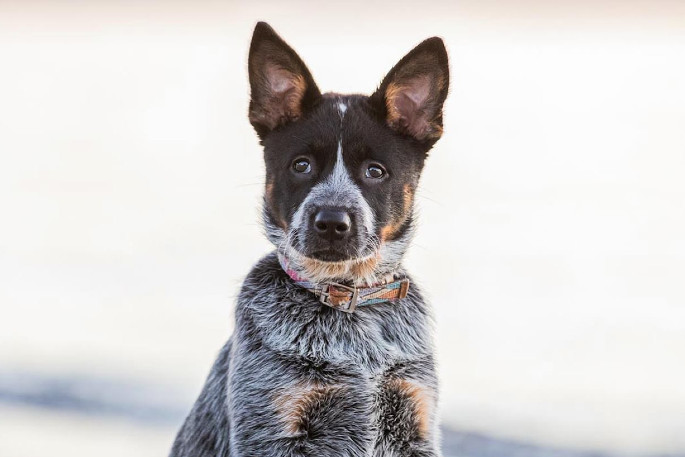 Celebrate the canine connection through a carefully curated collection of heart-warming stories about dogs and their people at the 2020 Top Dog Film Festival screening in Tauranga today from 2.30pm – 5pm at Holy Trinity in Devonport Rd.
At The Incubator Creative Hub at Tauranga Historic Village, there are many exhibitions, workshops and events happening daily. For more information click here. Exhibition hours are 10am – 3pm.
Head along to The Barrel Room for an evening of free jazz from 7.30pm with Trevor Braunias, Wayne Melville and Jeff Baker.
What else is on today?
Adoptees Group Meeting
Adoptees only. 1260A Cameron Rd, just before Caltex. 7pm. Look for Osteo billboard. Rear unit. All adoptees welcome. Chat, coffee, tea.
---
Art In The Park
Original art for sale. Weather permitting. 9am-4pm. Coronation Park, Mt Maunganui. Tauranga Society of Artists.
---
Association Croquet
At Mt Maunganui, 45 Kawaka St, beside Blake Park. Mon, Wed, Sat at 9:15am for 9:30am start. Visitors & new players welcome. Ph Jacqui 07 574 9232
---
Bay Network Singles Club
Social club for over fifties. Ph Maureen 021 112 3307, Jonathan 572 2091
---
Beth-El Messianic Family
Celebrate the Sabbath (Sat) as Yeshua (Jesus) & all believers did. All welcome. 10am, Otumoetai Primary Hall or Zoom 599-965-041. Joel van Ameringen 021 768 043 BethEl.org.nz
---
BOP Tall People Club
People taller than 5''8 (178cm) who live in BOP please join our new social club & Facebook group. Ph 0210 226 2619
---
Deep Blue Do
Steampunk Tauranga fundraiser for Prostate Cancer. Dress splendid in blue. Sat 26th Sep, Tauranga Yacht Club. Shabang playing live! Tickets $30 from slurps@kinect.co.nz
---
Film Acting Workshop
Intensive weekend workshop by Vicky Yiannoutsos at The Incubator, 17th Ave, today & Sunday. For info & tickets go to www.theincubator.co.nz
---
Genealogy Informal Group
What have your ancestors been up to? Who were they? 1:30pm Brain Watkins House, 233 Cameron Rd. Visitors welcome. Janet 576 8835 evenings
---
Greerton Hall Market
Last Saturday of month. 8am-12pm. Stalls inside/outside. Discounts for charity groups. Refreshments available. Ph/txt for site. Tricia 07 543 1487 or 027 908 2952, www.facebook.com/greertonhallmarket
---
Jigsaw Library
10am-12. Variety of 500 puzzles. Hire Charge: 50c under 1000pcs, $1 for 1000+pcs. St Stephens Jigsaw Library, cnr Highmore & Brookfield Tce
---
Katikati Lions Moggies Market
8am-12. Memorial Hall, Main Rd Katikati. Crafts, plants, veges, books & more. Ph Alan 027 279 1096 or Sharon 022 318 0196
---
Katikati Tramping Club
Tramp to Pivot Rock. Ph Gail 027 759 1084
---
LOL Laughter Wellness
Come & laugh away the Covid blues. 11-11:45am Arataki Community Centre, Zambuk Way, Mt Maunganui. Ph Trish 022 036 6768 Email lollaughterwellness@gmail.com. All welcome. Koha
---
Mount Country Music
2nd Saturday monthly 1-4pm Senior Citizens Hall, 345 Main Rd, Mt. Mostly country, good backing band. Ph Dick 027 493 8458
---
Papamoa Radio Control Yachts
DF65s sailing daily, pond behind Monterey key 1-3pm. All welcome. Ph Dusty 021 076 1252
---
Petanque
At Club Mt Maunganui, Kawaka St every Tues & Sat, 1pm. Boules & coaching available. Ph/txt Maryan 022 070 8200 petanquetauranga@gmail.com
---
Tauranga Careers Expo
Uni, trades, retraining? Find your pathway to your future. 10am-2pm, Durham St, Downtown Tauranga. Free entry. All info at www.canvascareers.co.nz
---
Tauranga Farmers Market
7:45am-12 at Tauranga Primary School. Rain, hail or shine. Direct from the producers, fresh regional produce & artisan foods.
---
Tauranga Fuchsia Group
Last Sat of month at Art & Craft Ctr, Elizabeth St West 1:30pm. Learn how to care for fuchsias. Ph Pat 579 1655 or Noeleen 578 4643
---
Tauranga Social Dance Club
2nd Sat monthly at Baptist Church Hall, 13th Ave & Cameron Rd. 7-10pm. Sequence dancing supper, raffles. Entry $7. Ph Jan 576 3455
---
Tauranga Theatre Organ Society
Baycourt at 1pm. Hear & play the Mighty Wurlitzer Theatre Organ. All welcome, no charge. Ph 552 0243
---
Te Puke Scottish Society
Monthly dance, Pioneer Room, Memorial Hall, Te Puke, Sunday 16th Aug, 1-5pm. Great music, meet others, raffles, afternoon tea. Entry $7. Ph Valerie 573 7093
---
Te Puke Yoga
Yoga classes at Te Puke Lyceum Club, 8:30-9:30am. All experience levels welcome. Ph or txt Brendan 022 621 3556, Facebook: Tepukeyoga for more info.
---
TePuke Country Music Club
Sat 15th Aug AGM 11:30am, followed by country music day 1-4pm, Te Puke Citz & RSA Club. Please note change of day! Ph Gayle 5738255
---
Under the Stars
Community meals for the homeless & needy. Thurs 12-1:30pm & Sat 5-6pm. 45 Cliff Rd. Also accepting food donations. Ph Laura 027 555 2872
---
Welcome Bay Worship
Church of God's Love (7th Day) 10:30am using WBCC premises opposite primary school. All welcome. www.churchofgodslove.com
More on SunLive...