An opportunity to thrive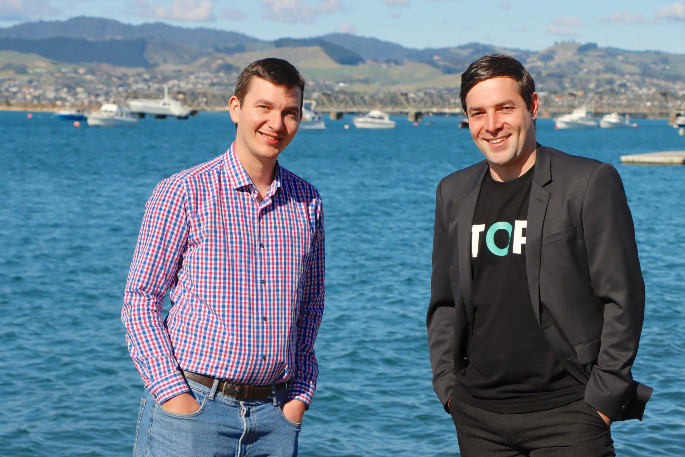 The cost of housing, a universal basic income, the environment and the opportunity to thrive are all top policy priorities for The Opportunities Party – TOP – as we head towards the September election.
Here in the Bay, Chris Jenkins, data manager and father of three, is the TOP candidate for the Bay of Plenty. Andrew Caie, physiotherapist and father of one is the TOP candidate for Tauranga.
At the last election, TOP won 2.4 per cent of the vote, the largest number of votes outside Parliament.
"This time we want to get over the threshold," says Chris.
Led by Geoff Simmons, TOP has attracted new talent to their ranks, as well as a very experienced and previous MP and cabinet minister Tuariki Delamere, who did his schooling in Tauranga and who is running for Auckland Central.
"The largest voting base we have are the young professionals, people who are out there in business," says Chris.
"They know how often they have to pivot, they know what the cost of living is.
"Historically they may have been a National voter but they're worried about the COVID response. They may have been a Green voter but they're worried about a wealth tax. They could be a Labour voter who cares deeply about those in poverty, but they know we need a longer ladder not money from a helicopter."
Managing a data team where decisions are made from an evidence-based perspective, plus motivation to create a better future for his children are two key drivers for Chris deciding to stand for TOP.
"Looking at the country, it looks like a lot of decisions are being made for popularity sake rather than being made to leave us in a better place long term."
An evidence-based approach also attracted Andrew to TOP.
"When I came to work in physiotherapy, there was a massive shift to an evidence-based practice. Using latest research to offer the best treatments makes wonderful sense. TOP's evidence-based policy married up with my professional life," says Andrew.
"Previous governments have ignored reviews and recommendations such as the drug law review, the MMP review, the tax working group. So, I was really tired of parties sticking to their ideology.
"A party promising not to follow ideology but instead follow evidence was really inspiring to me."
Andrew is also "super passionate" about TOP's Universal Basic Income or UBI, where everyone would have a basic income of $250 per week. The welfare and tax systems would be overhauled to make them modern, fair and simple.
"I've been following the research behind a UBI and the outcomes are amazing. Canada had a UBI in the 70s and effectively eliminated poverty, they had an 8.5 per cent decrease in their rates of hospitalisations and really significantly, they had a massive drop in mental illness."
Andrew says TOP wants to focus on the fundamentals.
"Let's get our economy for small business and innovation going, let's get investing in these things that will take us out the next three decades, not the next three years.
"Let's sort the economy and apply some commonsense to sort the cracks too. For me this is everything that the Opportunities Party stands for."
More on SunLive...