Te Papa transformation starts at Cameron Road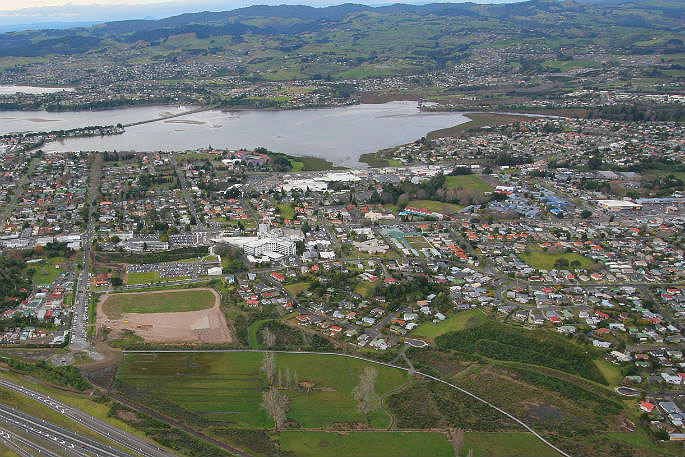 The government will invest $45 million in the first stage of an urban development project for Tauranga that will employ up to 250 people in the region.
Urban Development Minister Phil Twyford says the funding has been allocated out of the $3 billion the government earmarked for infrastructure projects to help get New Zealanders into work following COVID-19.
"The Government's $45 million will go towards the first stage of redeveloping Cameron Road into an urban corridor and the creation of a public transport link between Tauriko West and the Tauranga CBD.
"Tauranga residents will have real transport options through the construction of dedicated bus lanes, a separated cycleway, intersection upgrades and amenity improvements along Cameron Road from the CBD to Tauranga Hospital."
The Tauranga City Council estimates construction will start mid next year and the project will take two to three years to complete; with the bus lanes to be staged with clear ways in initial years.
"This transformative project will allow the Te Papa area's population to grow from 20,000 to 30,000 residents.
"Current transport connections and choices in Tauranga aren't fit for a growing city. It is becoming increasingly difficult for residents to get to Tauranga's key commercial, health, educational and recreation facilities," says Twyford.
He says improving transport links means more people will use Tauranga's city centre and its walking and cycling networks.
"This project is a great example of a shovel ready project that will unlock urban development and lead to the building of more public and affordable housing.
Tauranga mayor Tenby Powell says the announcement is an "absolute shot in the arm which will propel progress in Tauranga.
"The strength of the relationship developed with central government throughout the year has paid dividends and this project alone will deliver 200-plus jobs in construction and professional services in the short-term, with a second wave of employment to follow via the housing and commercial development facilitated by the infrastructure investment.

"This will be a catalyst for progress on multiple fronts, enabling housing intensification, promoting transport choice and implementing a raft of roading, amenity and environmental improvements.
"In essence, this will put in place the first major building blocks for urban growth in this part of the city, which over the next three decades, could result in around 19,000 additional homes for 29,000 additional residents, and allow the creation of employment hubs providing for up to 15,000 additional jobs.

"To be able to substantially progress this work without impacting on council debt and rates costs is a massive advantage for our fast-growing city and the government is to be congratulated for this visionary approach to high-quality urban development."

Powell says the project aligns well with the sub-region's Urban Form and Transport Initiative final report, signed-off recently by Tauranga City Council, the Western Bay of Plenty District Council and the Bay of Plenty Regional Council, which confirmed a significant strategic shift in Western Bay of Plenty infrastructure planning.

"UFTI is not only an urban development and transport plan, but also a significant new partnership with central government, with ministers joining local government and tangata whenua at the multi-party governance table. Its execution will rely on government support and we sincerely appreciate the funding provided for this important project."

Council Infrastructure general manager Nic Johansson says work will get underway over the next few months on the design and planning requirements for the project, with a view to calling for tenders in early-2021. Physical works would then roll-out progressively from mid-2021, and be completed by September 2023.

Significant project components include:
• peak commute period bus clearways and intersection improvements to enhance public transport reliability

• high-quality bus stops, bus shelters and messaging infrastructure

• a separated cycleway and 'micro-mobility spine' between Tauranga Hospital and the city centre

• side-street improvements and placemaking initiatives

• intersection and safety improvements, including new traffic signals

• pedestrian crossing improvements

• central median and kerb adjustments to support the new road layout

• pavement renewals

• stormwater improvements.
It is expected that bus clearways would transition to dedicated bus lanes within 5-10 years of the project's completion, with the timing to be determined by intensification progress and bus patronage.

Nic says aspects of this work have been the subject of a community engagement process with key business and other stakeholders over the past 18 months, and the wider community would also be consulted as the plans progress.
More on SunLive...