Essential industry full of career options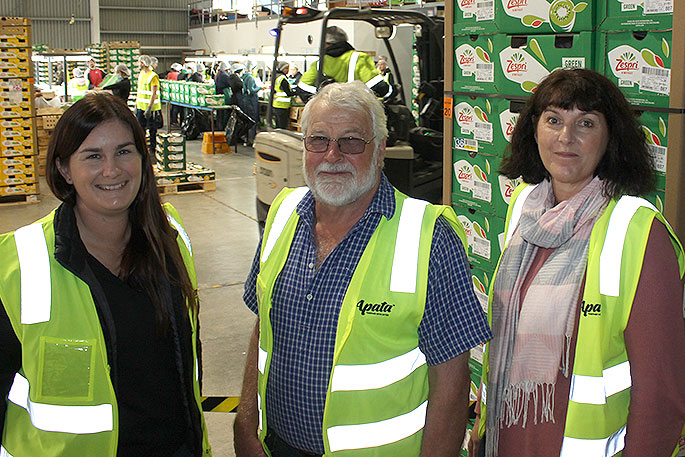 Join the essential workers and enjoy not only diverse and rewarding career opportunities, but also job stability – that's the message to school students from Paul O'Brien, director of Apata Suppliers Entity Limited.
He's talking about the horticultural industry, declared essential during the recent COVID-19 lockdown because it produces fresh food for Kiwis and the world.
"There are already amazing careers in horticulture and in future, there will be jobs we haven't even imagined yet," says Paul.
He and fellow growers who supply fruit to Apata Group Ltd and Western Orchards Limited, have donated $16,800 to Katikati Innovative Horticulture Trust to construct a purpose-built facility in Katikati to train and educate people of all ages seeking employment in the horticultural industry.
"When the proposal to make the donation was put to the Apata Suppliers Entity Limited board, there was no hesitation – we all agreed such a facility is needed to ensure our industry has trained people to meet its growing future needs."
The decision has been welcomed by two Apata staff members, Erin Atkinson, Manager Apata GROW, and Kate Trufitt, Compliance and Avocado General Manager, who both recognise the importance of encouraging more people, especially school leavers, to consider careers in horticulture.
Erin, the first woman to win the national title of Young Fruit Grower of the Year, is now a member of Apata's management team.
"I love my job and many of my friends are envious of the opportunities it offers, including work life balance. I work hard and love doing so, but horticulture also gives me the chance to enjoy time out for other interests," says Erin, who thoroughly recommends horticulture as a career.
Kate, who joined Apata Group in 2015, has experience in marketing citrus, pip fruit, feijoas and avocados.
She has also held a number of roles in operations and logistics before turning her skills to human resources, compliance, health and safety and sustainability.
"There is so much more to horticulture than picking and packing fruit or vegetables. There are jobs for all interests and skills including in human resources, compliance, finance, research and development, IT, laboratory work and much more," she says.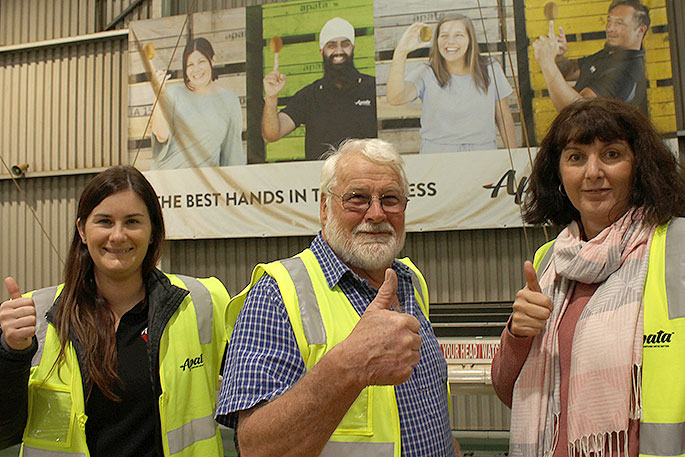 Paul is inviting other postharvest companies, and businesses involved in the industry's service sectors from beekeeping, to transport, to IT to irrigation and fertiliser supplies to make donations to the Katikati Innovative Horticultural Trust.
"We all know one of the biggest challenges facing our industry's future is a shortage of labour, which makes this project so important."
Katikati Innovative Horticulture Trust needs to raise around $430,000 to build the facility, on land at Katikati College, and a further $125,000 for operational expenses.
The public can help too, by making donations through the Givealittle page.
"We're asking for everybody's support. The Katikati Community can do this, and every little bit helps," says Hilary Johnson, Innovative Horticulture Manager, Katikati College.
Thanks to recent donations, the trust's bank balance stands at $130,000. Money has come from private donations, kiwifruit and avocado growers, Zespri and the Department of Internal Affairs Lottery Community Fund.
The New Zealand Fruitgrowers Charitable Trust has approved a grant of $25,000 subject to sufficient funding within the next 12 months to ensure the project succeeds.
The Katikati Innovative Horticulture Trust has been established to create a centre of excellence, based at Katikati College, bringing together educational skills and training providers under one umbrella to offer pathways into horticulture.
To make a donation go to: https://givealittle.co.nz/cause/innovative-horticulture-is-the-future
Visit the Innovative Horticulture website here.
More on SunLive...