Bella Vista report recommendations released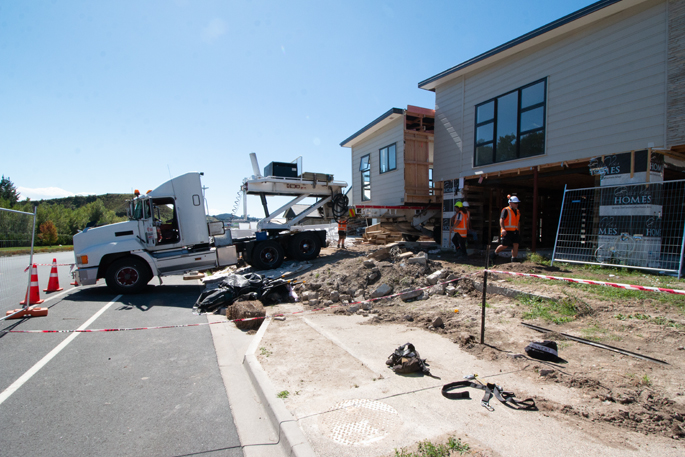 Tauranga City Council has released all of the systems recommendations in the 'Colgan Report', which examined the roles, performance and accountability of staff in relation to the Bella Vista subdivision.
In September last year, the Council released the executive summary of the report, in response to requests made under the Local Government Information and Meetings Act.
However, it declined release of the full report, as under the Act, there were good grounds that it should be withheld for privacy and confidentiality reasons, and to protect the free and frank expression of opinion by persons involved in the preparation of the report.
It was also considered that all of the key findings of Graeme Colgan's investigation were captured in the executive summary.
That decision was appealed to the Office of the Ombudsman and as is standard practice, the Ombudsman initiated an investigation in early-July.
Council Chief Executive Marty Grenfell says the Ombudsman has been provided with the full Colgan Report, together with copies of all documentation supporting both the original withholding decision, and the reasons for continuing to withhold the report.
"We believe those reasons outweigh any public interest in this matter. However, with the passage of time, there are no longer good grounds for withholding the report recommendations.
"All of the system recommendations involved have now been addressed and, where appropriate, changes implemented. I am therefore releasing that additional information to those who have requested it and have advised the Ombudsman accordingly."
Regulatory and Compliance General Manager Barbara Dempsey says staff involved in the issuing and monitoring of building and resource consents have implemented a raft of important system and procedural changes as a result of the Colgan Report, and other parallel processes, including an investigation by the Ministry of Business, Innovation and Employment and routine audits of the council's Building Control Authority.
"The actions taken meet, and in some cases go beyond the various recommendation requirements and include comprehensive training initiatives to ensure that there will be no repetition of the circumstances that were particular to the Bella Vista development's issues.
"We now have a significantly different structure in place, so the organisation and community can have confidence in the integrity of our consenting, inspecting and monitoring activities."
The Colgan Report made 36 separate systems recommendations covering: coordination between resource management and building stages of subdivision development; points of contact for complex projects; avoidance of conflicts of interest; avoidance of 'undue influence' problems; improved management, supervisory, training and qualification processes; ensuring that multiple staff are aware of complex projects and can take action if and when required; improved information systems; improved monitoring and enforcement procedures; clarification of the role of elected members; and measures to prevent external stakeholders exerting undue influence on council staff.
To view the systems recommendation visit council's website.


More on SunLive...