Tauranga Council infighting turns toxic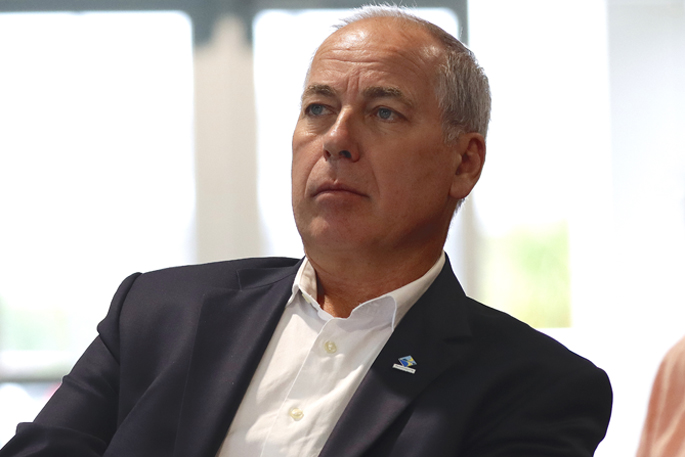 Tauranga's mayor labelled one of his councillors a "softc**k" and "spineless coward" in an increasingly bitter feud among the leadership of the country's fifth largest city.
Mayor Tenby Powell says he had considered resigning, but pulled back, over an increasingly toxic stoush with councillors, the full extent of which has been revealed in a Stuff Official Information Act request for emails and texts around a push to oust former deputy mayor Larry Baldock in June.
The mayor was called "arrogant" and a "narcissist" by councillors, while others say they are sick of the "plotting and scheming" going on behind closed doors.
The messages also revealed Powell was considering resigning as he became concerned about threats to his family, in what he called an effort to "run him out of town".
"I think there's no doubt I've lost the community," he wrote. "And while we have great support from biz and iwi leaders, the messages I'm now getting are vicious and threatening. While I'm up for this level of hate, my family didn't sign up for this. I'm going to make a decision by 1700 Sunday."
Powell is not alone in considering leaving the council amid the toxicity and salty language. New councillor Jako Arbie said in messages to fellow councillors, "I regret getting into politics, it's not my jam". There are messages saying Arbie was going to make an announcement at some point.
The infighting left Tauranga close to its second by-election within its first year sitting.
Emails reveal six councillors Kelvin Clout, John Robson, Bill Grainger, Dawn Kiddie, Steve Morris and Andrew Hollis banded together and signed a requisition letter to chief executive Marty Grenfell withdrawing support from deputy mayor Larry Baldock.
They said Baldock stifled debate and had screamed at staff and councillors to "shut up".
In a statement to Stuff, Powell says he "had to give [resigning] some consideration as part of a number of options" as the information was released, but he is now "committed to seeing out the term".
Powell says the community should be upset with the manner elected members have conducted themselves of late.
"I think the community can feel disappointed in some personal comments by elected members, including myself.
"I also say democracy has not been served well in recent months, and we have to make sure we are responsible for that."
He says he had to console family members who were being abused and considered sending his family home to Auckland at one point for safety.
More on SunLive...