Leaky building case costs Tauranga council $1.5m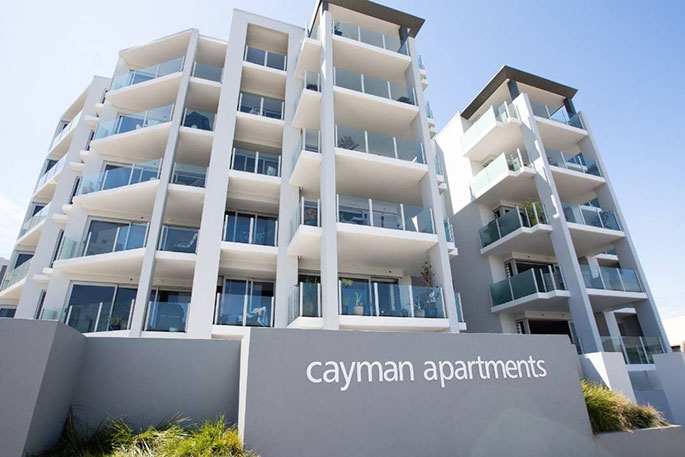 More than $1.5 million of ratepayers' money has been spent in a leaky building lawsuit over luxury apartments at Mount Maunganui.
But the final settlement will not be released publicly due to third party influence.
Information released under the Local Government Official Information and Meetings Act reveals Tauranga City Council spent $666,000 on legal costs and another $868,000, plus GST, on expert advice for the Cayman Apartments claim alone.
Council says they can't reveal their costs in the lawsuit, requested as a LGOIMA, as the figure is commercially sensitive.
Council will not confirm which of the third parties is preventing it from disclosing the cost.
The lawsuit began after 47 out of 48 luxury apartment owners joined the $36 million lawsuits against 16 parties after a note was added to their property file by council saying the code compliance certificate "may have been issued in error".
The body corporate undertook investigations which they allege revealed a wide range of building defects and showed negligence from the builder and council inspectors.
They alleged there were roof defects, wall integrity issues, weather tightness issues, balustrade complaints as well as drainage, stormwater and fire protection defects.
The building was constructed by CBC, headed by property developer Peter Cooney, in 2007
In 2019, Cooney said the building was built in accordance to the code at the time it was constructed.
Contacted about the settlement, he said there was not much he could say.
"Both parties moved a bit," he said.
Leaky homes are costing Tauranga ratepayers big money with the council allocating millions for leaky homes payments.
Since 2014, council has paid out more than $7 million settling leaky home cases and in expert fees.
Under the Weathertight Homes Resolution Service council has received 226 leaky building claims with 13 requiring settlements to date.
Records show Tauranga City Council has paid out $7 million in settlements and costs since 2014 and $6.1 million paid out as Department of Building and Housing Financial Assistance Payments.
This scheme was introduced as a 25 per cent financial contribution from central government towards repair costs.
In addition to this, another 25 per cent could be claimed from participating councils.
More on SunLive...