Isolation escapee went to retirement village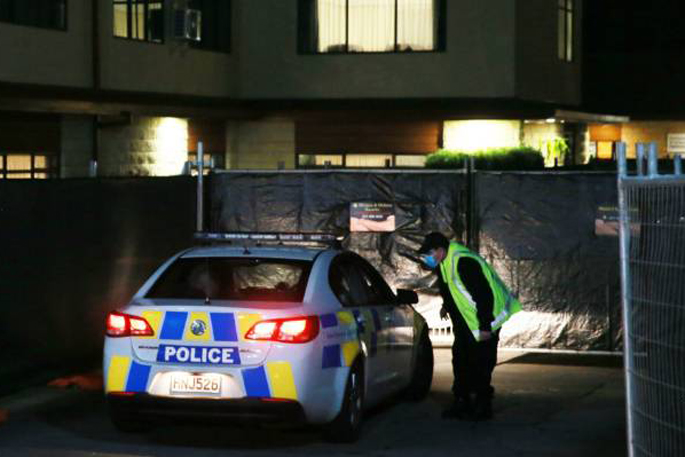 At least one person who fled isolation in Hamilton knocked on the door of a home at a nearby retirement village.
The family of five – a woman, 37, and her children aged 18, 17, 16 and 12 – absconded from the Distinction Hotel on Garnett Avenue on Friday evening. None can be named for legal reasons.
They had flown over from Brisbane after the children's father suffered a stroke and died on July 20.
At least one of the group had knocked on a resident's door after walking through a nearby retirement village, an All-of-Government response group spokesperson said.
No direct contact was made, and an assessment established there was no public health risk at the retirement facility, they said.
A woman whose mother is in Forest Lake Gardens, a gated retirement village close to the isolation facility, told Stuff someone knocked on the door of a house in the village and asked the person to use their phone to call a cab.
"They escaped and went to people more vulnerable (to COVID-19)."
She says the gates to the village were still open at that time of night but there was a COVID-19 sign at the gate reminding people if they had been travelling or showed symptoms not to enter.
"Whoever went in there chose to ignore that and went into a particularly vulnerable population."
She says it was a concern there was a vulnerable population so close to an isolation facility.
The retirement village declined to comment.
The woman who escaped the isolation facility became agitated when questioned by Stuff on the matter, questioning where the information had come from before hanging up.
Prior to hanging up, she says they were waiting for the court process to play out to see what the future had in store for her and her family.
She is an Australian citizen, but the children were all New Zealand citizens, so a criminal conviction could create difficulties getting back into Australia.
The New Zealand Foreign Affairs & Trade website states New Zealand citizens planning to travel, live, or work in Australia, who had criminal convictions, must get written confirmation they would be allowed to enter Australia from the Australian Department of Home Affairs before travelling.
The woman says she has to wait for the court process to be played out and go from there.
"My life is back in [Australia] not here.
"I only came here for the funeral, I'm not too sure how that will affect me getting back."
Hamilton's mayor Paula Southgate previously said they had told the Government they did not want a fourth isolation hotel on top of the three already in the city.
"We would have preferred to just have the two because of economic reasons. We want to be able to host conferences and things again, and we don't want to find ourselves short of hotel rooms."
She says the community was "understandably anxious" following Friday's alleged breakout, but stressed the vast majority of Kiwis in isolation are following the rules.
Hamilton Deputy Mayor Geoff Taylor took to social media late Friday, saying the city council needs to hold the Government to account.
The isolation hotels were forced on the city and those running the sites appear unable to keep them secure, Taylor says.
Previously, Martin McVicar allegedly escaped the same premises to visit a liquor store. He was arrested after allegedly cutting through fence ties to break out of the facility.
More on SunLive...