Rotorua Rebels stockcar team surrender flag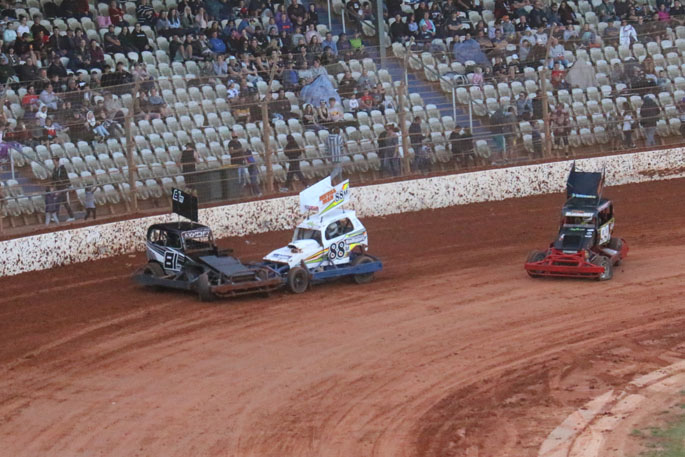 The Rotorua superstock team whose use of the Confederate battle flag drew criticism from the race relations conciliator has announced "it is time for a change".
The Rotorua Rebels Superstock team came under fire for their use of the flag as racial tensions rose in the wake of the killing in the United States of George Floyd, and a decision from NASCAR to ban the use of the controversial flag at its race meets.
The flag, carried by the slavery supporting armies of the Confederacy in the US Civil War, has long appeared alongside Nascar and other originally dirt-track based motor racing which sprang out of the US South in the early 20th century.
However, in banning it Nascar says it "runs contrary to our commitment to providing a welcoming and inclusive environment for all fans".
In a statement posted to social media the Rotorua Rebels team say that they had used the flag for 35 years "to acknowledge the battles that come with teams racing".
"Although the club only ever used the flag to recognise the courageous efforts of their drivers, recent events in America have reignited the original meaning to the flag.
"Therefore, the club have decided it is time for a change and are in the process of designing a new flag that will continue to reflect the pride and honour that past and present teams and supporters will use to help show their support for the Rotorua Stockcar Club Inc. An announcement will be made in due course, once the new flag has been finalised."
Race relations conciliator Meng Foon had earlier told Stuff that he believed it would be "provocative to continue to use the Confederate flag in a sports club setting".
He cited the recent NASCAR decision and says the flag was "politically loaded and has been known to be used by white supremacist groups".
University of Auckland senior history lecturer Paul Taillon​ says it was important to view the flag in the original context of the American Civil War "and understand that the Confederacy seceded to protect slavery and to maintain a society based in white supremacy".
More on SunLive...