Small group find jobs following dairy training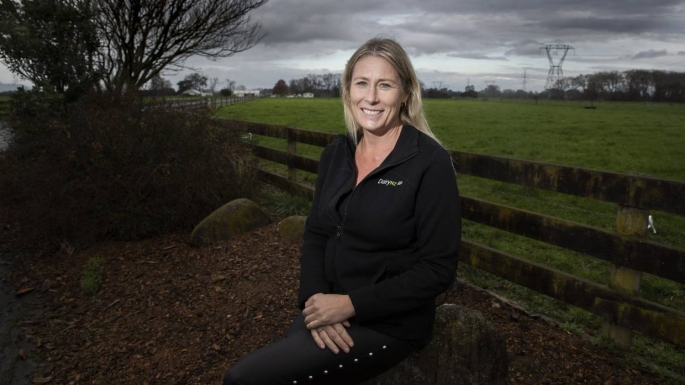 A campaign to train Kiwis to work on dairy farms has so far only delivered a handful of graduates who have gone on to start the 2020-21 milking season.
But DairyNZ said its Go Dairy, three-week farm ready training course was never designed to be a quick fix for the shortfalls in labour inflicted by Covid-19 border restrictions.
DairyNZ's People Team Leader Jane Muir, who is based in Hamilton, said the initiative was designed to introduce New Zealanders looking for a career change, to dairy farming.
"It is about setting them up for a good experience in dairy, learning what the job is about, the technology used, the animal care involved and vehicle training," says Jane.
She said the real measure of success will be if farmers prefer to employ people who have completed the Go Dairy training.
"And if people go through the training and get a good start on a dairy farm, they are likely to have a better experience and stay in the dairy sector for longer."
Go Dairy was launched on June 24 and the first intake, seven trainees, were introduced to Agriculture Minister, Damien O'Connor at Dairy NZ's Scott Farm near Hamilton.
The $3.5m farm training programme is backed by the Ministry of Social Development, the Ministry of Primary Industries and supported by Federated Farmers.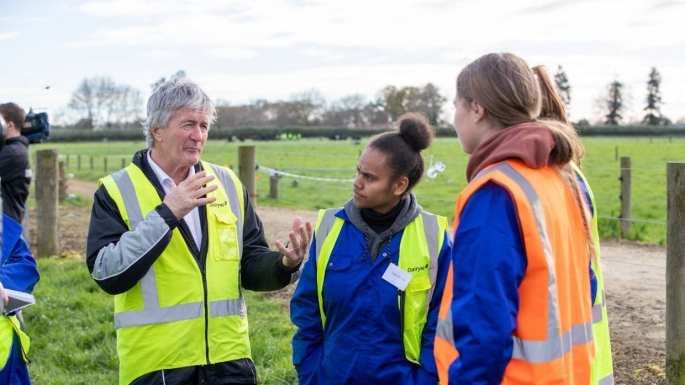 Agriculture Minister Damien O'Connor toured DairyNZ's Scott Farm near Hamilton where he met the first trainees of the Go Dairy programme in June.Photo: Tom Lee/Stuff.
Jane says DairyNZ was pleased with the number of people, 252, who had registered interest for the training. The target is to have 500 complete the course.
The first week of training was an online course giving an overview of the dairy industry and jobs available.
If the trainees opted to continue, week two involved animal care and week three was about vehicle training and safety.
DairyNZ figures showed that 104 people had started the training and in the coming weeks, there will be more practical training courses in Northland, Bay of Plenty, Masterton, Canterbury and Otago.
"There is only a small group that has been through all three weeks but job placements have come out of that," says Jane.
"Anecdotally I feel that quite a number of people have got jobs, we have got farmer interest.
"We had some who completed the first week and went into placements, so they can come back and do the other two weeks when it suits."
Jane says the practical training courses will continue to be offered where there is demand but DairyNZ needed to "build our capacity" to have enough teachers and trainers around the country.
DairyNZ is encouraging farmers to list vacancies on Farm Source jobs, TradeMe, Keep New Zealand Working - an MSD jobs portal, and Work the Seasons.
Farmers are asked to say they are open to "career changers" and those who have completed GoDairy farm ready training.
DairyNZ would continue to lobby Government agencies for permits to bring back senior and highly experienced migrant dairy workers stuck overseas because of the border restrictions.
"We are still very keen to have our dairy managers back and that remains a priority for us," says Jane.
"It is a small group of people but really New Zealand is their home now, they have lived and worked here for a number of years.
"Employers are holding their jobs open and have been forced to use other staff to fill those gaps."
More on SunLive...