Boil water notice update for Coromandel Town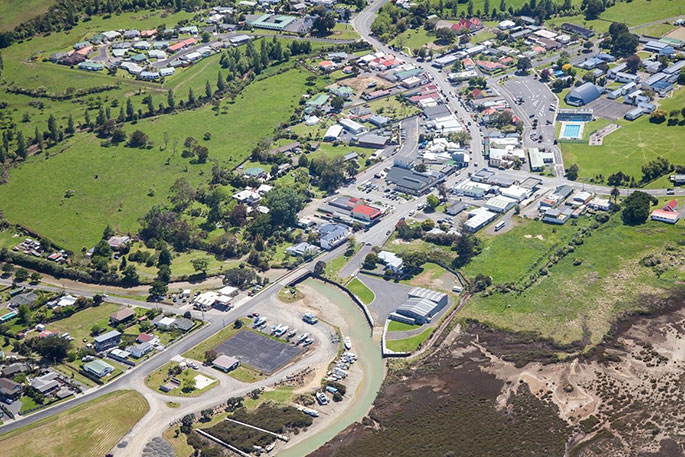 The Waikato District Health Board has advised that the boil water notice for properties on the Coromandel Town water supply network will remain in place until further notice.
"The DHB require another round of samples and 24 hour plant records before the boil water notice can be lifted," says a Thames-Coromandel District Council spokesperson.
"Our team is working hard to get the water treatment plant fully operational and will provide another update on Monday."
Residents are reminded to bring their water to a rolling boil for at least two minutes to make it safe for drinking.
The Thames Coromandel Council has stationed water tankers in town at the parking area opposite the council service centre at 355 Kapanga Rd, and at Patukirikiri Reserve, Wharf Rd.
"The tankers will be available 24 hours-a-day until the boil water notice has been cancelled. The tankers will be replaced when empty, however there may be a short delay between the tanker being emptied and replaced.
"Thank you for your patience and understanding," says a council spokesperson. "We apologise for any inconvenience and ask that you avoid any wastage of water."
Updates will be posted on the council website or people can sign up to the council e-newsletter or follow council updates on Facebook.
More information is as follows:
This means your tap water is not safe to drink.
Immediate actions for you to take:
1. Extra chlorine is being put into the water however, to make the tap water safe to drink, boil all tap water at a rolling boil for at least two minutes. If using for a hot drink it may be used immediately, otherwise allow it to cool.
2. Be especially careful with infants, the elderly, and people with immuno-compromised conditions
3. Share this information with all of the people you came into contact with who live or work in the affected area e.g. schools, hospitals, businesses.
What caused the situation?
Heavy rain in the Coromandel area has resulted in more very dirty water reaching the treatment plant. For that reason, the treatment plant has been running at reduced capacity. To continue supplying sufficient water to town it has been necessary to supply non-compliant water to the community. The District Health Board has been notified.
Who is affected?
This boil water notice applies to all water taken from the Thames-Coromandel District Council Coromandel Town Reticulated Water Scheme.
How will you know if you have been made ill from tap water?
If you swallow tap water without boiling it first, you may experience diarrhoea, stomach cramps, fever, or nausea. See your doctor as soon as possible and take this notice with you if you experience any of these symptoms.
Action for industry and institutions
Any industry or institution involved in using tap water for consumption or a food process must stop immediately. Contact the Thames-Coromandel District Council on (07) 868 0200 to obtain specific clearance before starting operations again.
What action is being taken?
TCDC in conjunction with Veolia is working to fix the problem. A Boil Water Cancellation Notice will be issued when the tap water is safe to drink. Keep boiling the tap water until you receive a Boil Water Cancellation Notice.
Who to contact for more information?
For updated information, ring the Thames-Coromandel District Council customer services team on (07) 868 0200, check the website , follow the council's Facebook page or sign-up for the council e-newsletters.
More on SunLive...