Best NZ short film stars Papamoa actress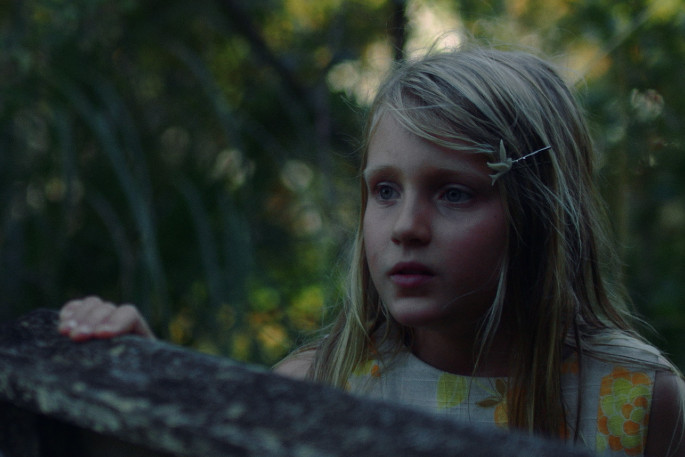 A nine-year-old Papamoa Primary School girl stars in the film that won top prize in the New Zealand International Film Festival yesterday.
Skyler Sylvester was only eight when she auditioned for and acted as the lead in 'Oranges and Lemons', a short film that has beaten out 77 other films to be New Zealand's best in this year's short film competition.
Skyler will be watching the film today at 12.15pm at Tauranga Rialto with her family and friends, with seating still available to anyone else who wants to go meet the star and see the film.
The Creative New Zealand Jury Prize for Best New Zealand Short Film at Whanau Marama: New Zealand International Film Festival was awarded at a ceremony yesterday in Auckland to 'Oranges and Lemons' director Robyn Grace who received the cash prize of $4,000.
Skyler was at home in Papamoa when she heard the news.
"I was very excited and very happy," says Skyler, who is looking forward to seeing the film today for her second time, with her grandparents and a couple of friends joining her and the rest of her family.
The short film is the first one she has successfully auditioned for.
"The acting part of it was pretty easy because we didn't talk much. I had to be sad in one part and a little bit confused when I met the bird man," says Skyler.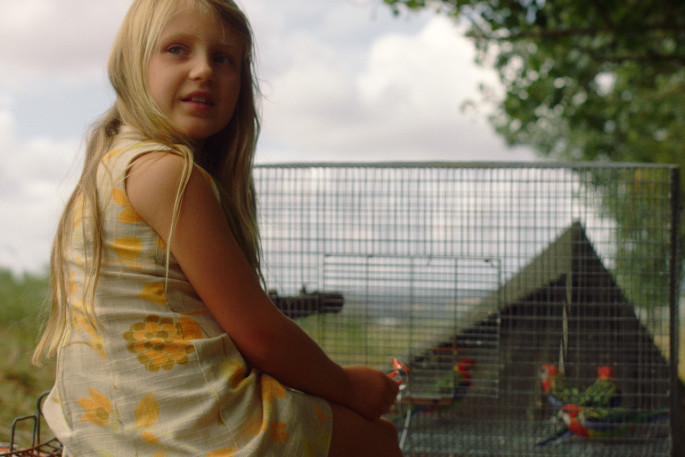 Skyler Sylvester in 'Oranges and Lemons'. Photo: Supplied
The cast also includes Saskia Shand as the sister, Olivia Muller as the friend, Toby Leach as the birdman, Sophie Hambleton as the mother, Matt Saville as the father, and Bree Peters playing the school teacher.
Director Robyn Grace says that the story was based on her own real life experience, about walking to school when she was five, and being bullied by the neighbour's daughter who wouldn't let her walk with them.
"We walked over the paddocks and I'd get left behind every day."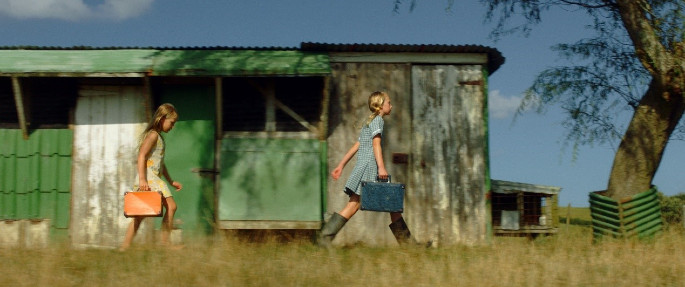 She says the three young girls in the film were amazing.
"Skyler was incredible. She'd just turned eight. She's a really good actress," says Robyn.
Skyler says she herself has never experienced being bullied at school, so had to act out how that would feel.
"I just thought it wouldn't feel good if it was in real life being bullied like that," says Skyler, who would like more opportunities to act. "The experience was very fun."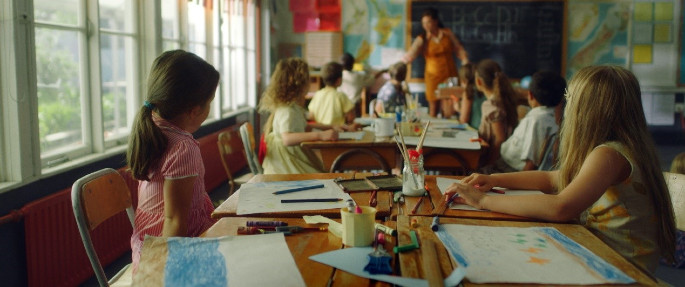 The film was made on a farm over four days in February 2019, with Skyler's mum Catherine Sylvester accompanying her.
Director Robyn Grace says winning the award is "amazing and very unexpected. This is a very personal story and one which I have waited a long time to tell. It was crowd-funded and my entire family is up there in the credits."
She was initially speechless when the award was announced.
"We were sitting on the stage whey they announced it, and apparently I looked vaguely like a goldfish when they said my name. It's a very personal story for me, a story about my childhood.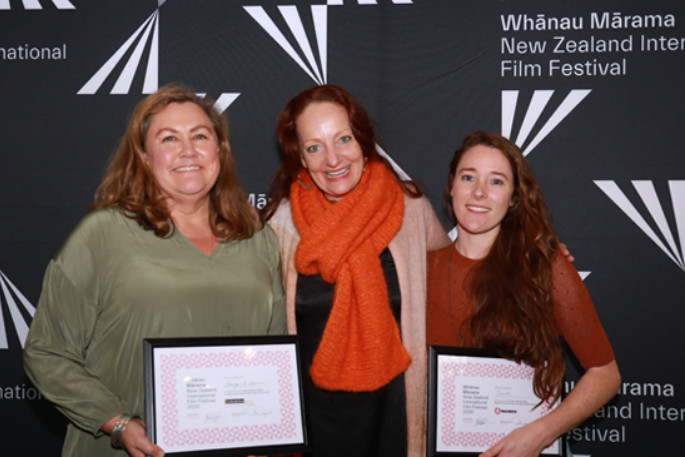 Robyn Grace, jury member Pietra Brettkelly and Daniel director Claire Van Beek. Photo: Veronica McLaughlin
Robyn says the appearance of the bird man confuses people watching the film.
"Men especially. They expect him to hurt our girl, use his power over her. It is hard wired in our society that that is what happens when a vulnerable female encounters a male.
"No one expects him to be nice. It's quite confronting when you realise that, because our world has changed so much and we are fearful.
"But this story is about power of a different kind. The bird man uses his power to show the girl how to find her own. By simply speaking to her and including her, she is empowered to take control."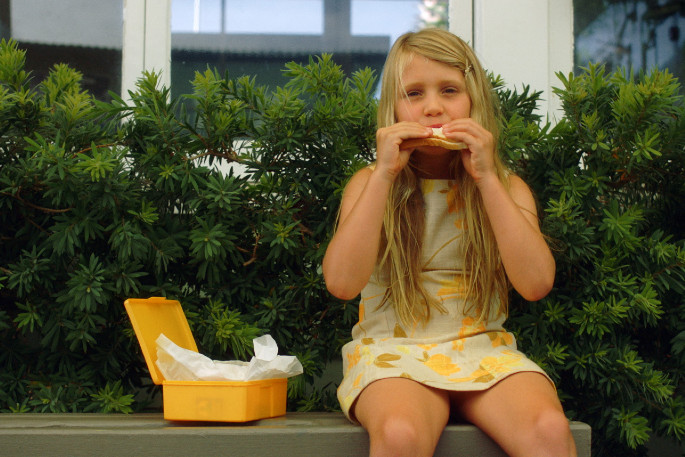 Skyler Sylvester in 'Oranges and Lemons'. Photo: Supplied
Robyn wrote the story five years ago, but didn't get to make the film then.
"I came back to it after my mum died unexpectedly and tragically last year. It suddenly became important to tell the story that comes directly from my childhood, and has a moment of my mum in all her silent strength in the kitchen, making up for the lack of attention from Dad, and keeping us all fed and moving forward.
"The film is also about young girls learning to find their voice, and find their freedom and there's small moments of my mum in the film. It's about women being loud enough to be heard."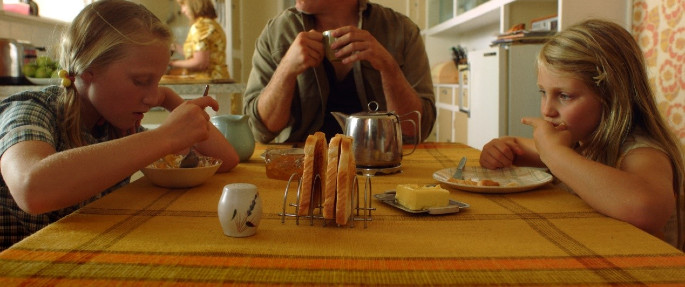 The awards were judged online by a five-member jury: Arts Laureate, renowned New Zealand filmmaker and Member of The Academy of Motion Pictures Arts and Sciences Pietra Brettkelly, Madman Entertainment Theatrical Sales Manager Luke Murray, award-winning author and screenwriter, and Creative New Zealand board member Briar Grace Smith (Nga Puhi, Ngati Wai), renowned New Zealand actor Kerry Fox, and internationally-acclaimed film producer, Academy member and Chair of the PJLF Arts Foundation (London) Olivia Stewart.
The Madman Entertainment Emerging Talent Award was awarded to 'Daniel.' director Claire van Beek who received a cash prize of $2,000.
Of the two winners, the jury said: "Original voice and the courage to be true to it, and the full use of all aspects of cinema – rather than just relying on plot and performance – informed our choice for the two short films' awards."
The jury said 'Oranges and Lemons' "evoked beautifully the world and anxieties of childhood both in visual detail and performance, demonstrates a courage to resist sensationalism and predictability, while at the same time challenging, in a subtle and gentle way, our conditioned assumptions about human behaviour."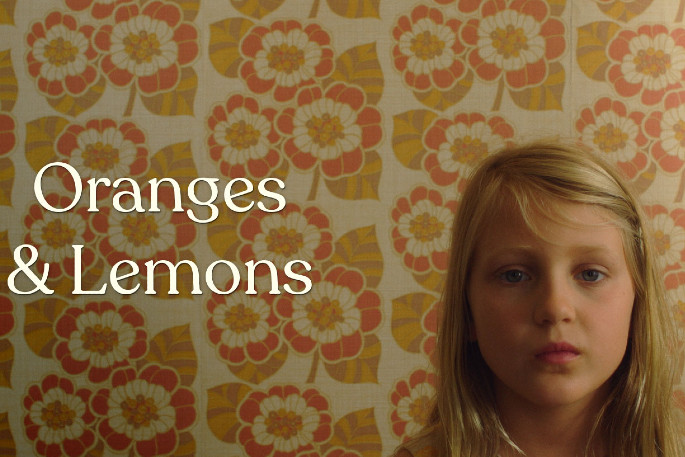 Robyn is a writer director with an extensive knowledge of film, having worked as a sought after First Assistant Director and Associate Producer for over 20 years, on both large-scale international productions and local films such as 'Guns Akimbo', 'In Dark Places', 'Deathgasm', '1000 Ropes'. She has also worked on many US TV series such as 'Shannara', 'Legend of the Seeker', 'Spartacus' and 'Sweet Tooth'.
After graduating from Victoria University with a BA in Drama and Film, Robyn worked in the theatre in many roles including directing the critically acclaimed 'Dry', 'White and Friendly' and 'You've been a bad bad boy Elvis' which went on to the Montreal Comedy Festival.
She has directed two short films, 'A Woman's Right to Shoes' which premiered at Palm Springs Short Fest 2017 and then screened at 39 International Film Festivals, and NZFC shortlisted 'Oranges and Lemons (2020) which has now won the Jury Prize for Best NZ Short Film.
She has also directed three series of 'Korero Mai' for TVNZ and three episodes of 'The Cul De Sac' for TVNZ/Greenstone TV.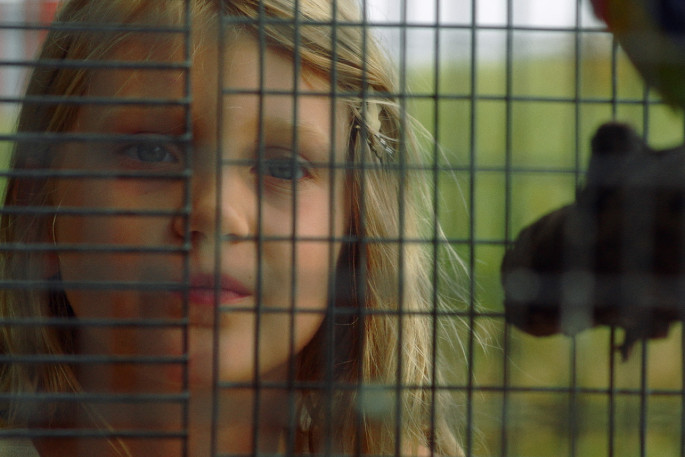 In 'Oranges and Lemons' Robyn used caged animals in the film to evoke feelings.
"Our girl knows she is in incapable of freeing all of them but she tries to pass on the power to her mother, so she too can free herself."
Following her mother's funeral, Robyn found that the story came back into her mind once again.
"It was after the funeral when everything became quiet again, that I had a thought about 'Oranges and Lemons', and the new ending sprang out of my brain at 3am. That's when all the good stuff happens."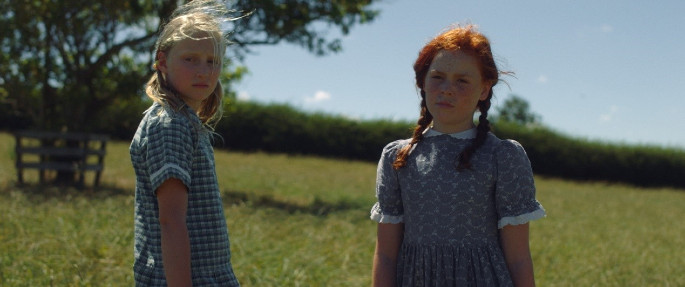 Saskia Shand and Olivia Muller
The Director of Photography for 'Oranges and Lemons' is John Cavill, an Emmy Award-winning cinematographer with a career spanning over 30 years. He has mostly worked on feature films and TV dramas, with his credits including 'The Lord of the Rings' trilogy, 'King Kong' for Peter Jackson, 'We're Here to Help' for SPP, and 'Show of Hands' for Great Southern Television.
His career started with 'Hercules the Legendary Journeys' and 'Xena Warrior Princess' so a natural place for him to be has been all four series of 'Spartacus' and the new 'Evil Dead' TV franchise for Pacific Renaissance Pictures.
In 2018 he was nominated for Best Cinematographer for Robyn's previous short film 'A Woman's Right To Shoes' at the Madrid International Film Festival and also won a Daytime Emmy Award – Outstanding Cinematography – for Chinese American production 'Scars of Nanking'.
"We are very pleased to have his amazing depth of experience for 'Oranges and Lemons'," says Robyn.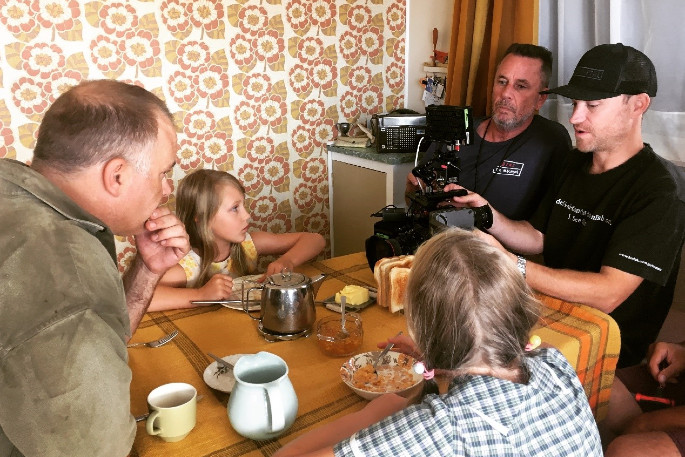 The six finalists in 'New Zealand's Best', were 'Daddy's Girl' (Kotiro) - director Cian Elyse White, 'Daniel' – director Claire Van Beek, 'Love Is Real!' – director Calvin Sang, 'Oranges and Lemons' – director Robyn Grace, 'Pain' - director: Anna Duckworth, and 'Safety Net' – director Anthea Williams.
Seventy-eight submissions were received for the 'New Zealand's Best' competition this year with New Zealand International Film Festival Director Marten Rabarts, Head of Programming Michael McDonnell and Paris-based programmer Sandra Reid shortlisting 12 films, from which Guest Selector Tusi Tamasese selected the six finalists.
The six films are all eligible for the 2020 Audience Choice Award which is decided by audience vote from online screenings and in-cinema screenings at ASB Waterfront Theatre, Auckland, and Roxy Cinema, Wellington. Voting will close on Sunday August 2 at 6.00pm and the award will be announced that evening during the online Closing Ceremony. The winner will take home 25 per cent of the online box office takings.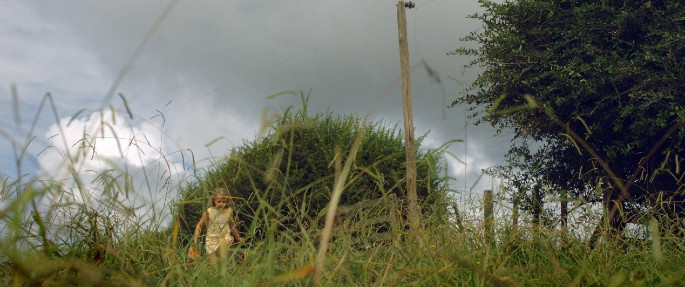 Robyn says her story should evoke feelings of heat, the joy of a childhood summer, memories of a time gone by.
"The smell of Coppertone suntan lotion, or watermelon eaten off the rind. How the dust settles after a summer storm. The sound of a water sprinkler, or eating corn on the cob. Visceral reactions to the images.
"When I think of this story, the day I saw the bird catcher in the paddock, it makes me smile, makes me think of skipping to school, of running and jumping, of the sun on my back, of laughing out loud," says Robyn.
"If that's what happens to anyone who watches 'Oranges and Lemons', then I will have succeeded."
More on SunLive...