National wine awards hitting the road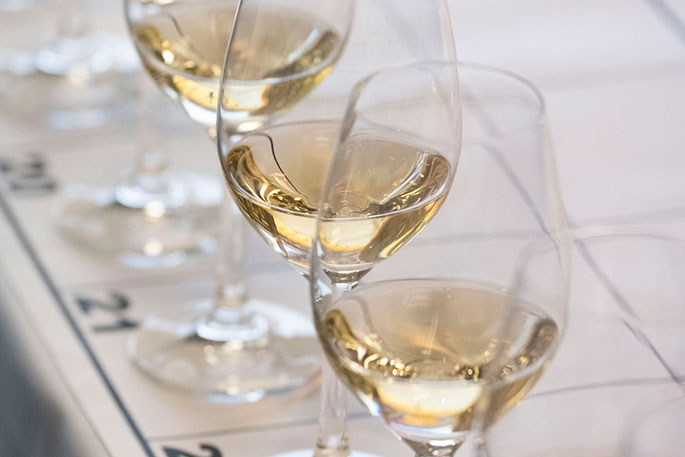 The New World Wine Awards, one of New Zealand's largest and most anticipated annual wine competitions, is hitting the road to host a series of regional judging events for the first time in its 18-year history.
More than 1200 wines are set to be judged over 10 days of non-stop tasting at events in and around the country's key wine regions – a big change from the usual one-off Wellington event held each year.
Hawke's Bay, Marlborough and Central Otago will each be the judging hub for wines grown and made in the surrounding areas, while Auckland will hold the judging for local as well as international, sparkling and emerging wines.
The change was designed to ensure the awards could continue safely and effectively during the country's evolving COVID-19 response and has gone on to attract strong entries and support from wineries all over the world.
Chair of Judges Jim Harré says the judging team, made up of 18 independent wine experts from around the country, is delighted to see award entries exceed expectations and hold strong to previous records during such a challenging year for many businesses.
"New Zealand's wine industry is an incredibly important part of our economy, and like so many sectors, it has been working through a difficult period with many unknowns. It is encouraging to see such a significant number of local wineries, as well as many of our regular entrants from Australia and beyond, put their wines forward."
He says the entry response reflects the event's reputation for high-quality, professional judging and is also recognition of the value the awards provide to winning wineries and consumers alike.
"The Top 50 ranked wines will enjoy the prestige of a Gold medal that is recognised and trusted by consumers, as well as the nationwide sales opportunity through New World supermarkets. For some, particularly smaller wineries or those that rely heavily on strained export or hospitality markets, a Top 50 win can go a long way in supporting and growing their business."
Three local experts Kate Radburnd of Radburnd Cellars, Nick Picone from Villa Maria, and Ant Mackenzie of Ant Mackenzie Wines will sniff, swirl, sip (and spit) their way through the entries by grape variety, judging each wine on colour, taste and smell.
The top ranked silver and all gold scoring wines will then be reviewed by a second panel of judges in Auckland including Chair of Judges Jim Harré, Associate Chair Sam Kim and consulting winemaker Simon Nunns. The panel will review the wines to confirm consistency across regional scoring, rank the Gold medal wines to determine the Top 50 and award Champion titles.
All entries to the New World Wine Awards must retail for $25 or less, and there must be at least 4000 bottles (or 2000 for emerging varietals) available for sale through New World stores to ensure there is plenty on hand for wine-loving shoppers to enjoy. The full results will be announced later this year.
More on SunLive...