Briscoes sales rebound stronger than expected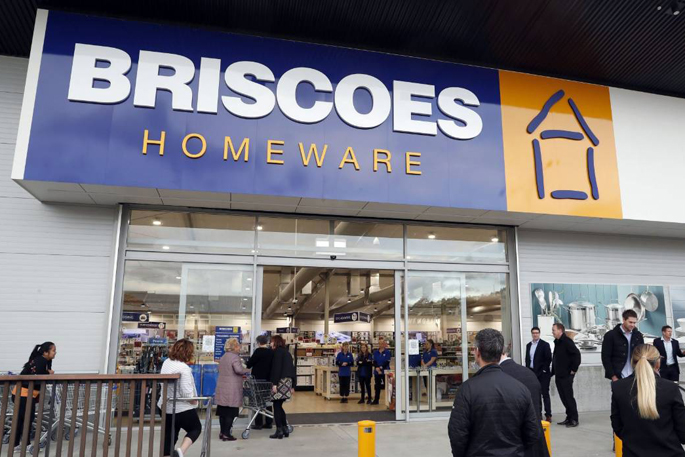 Briscoes experienced unexpectedly strong sales in the rebound from lockdown, directors announced in guidance to the NZX on Wednesday afternoon.
Sales, together with cost saving measures it implemented had positively impacted the business, the statement says.
Briscoe Group had received a wage subsidy of $11.4 million from the Government.
The group, which owns homeware retailer Briscoes, Living and Giving and Rebel Sports signalled that its half year results would be closer to last year than previously indicated.
The group had previously reported that sales would be significantly impacted due to Covid-19 and its estimated profits after tax compared to last year would be "modest".
Managing director Rod Duke says this was no longer the case.
Second quarter results would be announced on July 31 and half year results would be released on September 8.
"Our primary focus has not altered from the outset of these challenging times – the health and wellbeing of our team and customers and the protection of existing jobs and incomes have been upper most priorities for the board and leadership team. I'm extremely proud of how everyone continues to adapt to the ongoing testing demands currently facing our business," Rod says.
Hamilton Hindin Green financial adviser Mark Hampton says it was important to realise that the results came off a very low base.
Things had been very uncertain during lockdown and were now slightly better, he says.
"That is now viewed as very very positive news."
The retailer was a good barometer of what happened to many businesses after lockdown.
"Everyone was stuck at home using the same pans and bedding, not being able to spend their money on anything and thinking well it would be quite nice to be able to upgrade this stuff once we're at the next level."
Briscoes did have online shopping capability during Alert Level 3, as well as being able to sell some essential items like heaters at level 4.
A combination of the built-up demand and money saved during the more severe Alert Levels, along with people being stuck at home with time to think about what needed upgrading around the house, had resulted in a "big slingshot back" for homeware sales, Mark says.
A similar trend had been observed with Australian retailer Kogan, he says.
"They've seen a massive increase in sales through things like TVs and electronics because people had been stuck at home watching Netflix ... and hadn't been spending [money] on flights or ski passes."
People with jobs and stable income wanted to spend that money and the Government was also telling people to stimulate the economy through spending, he says.
More on SunLive...