Efforts resume to recover submerged truck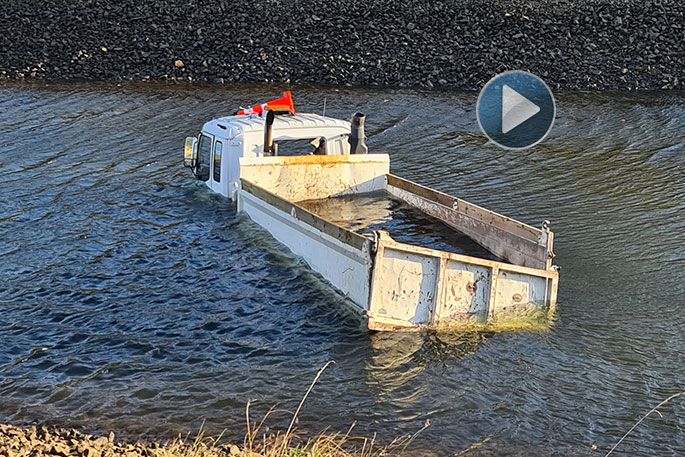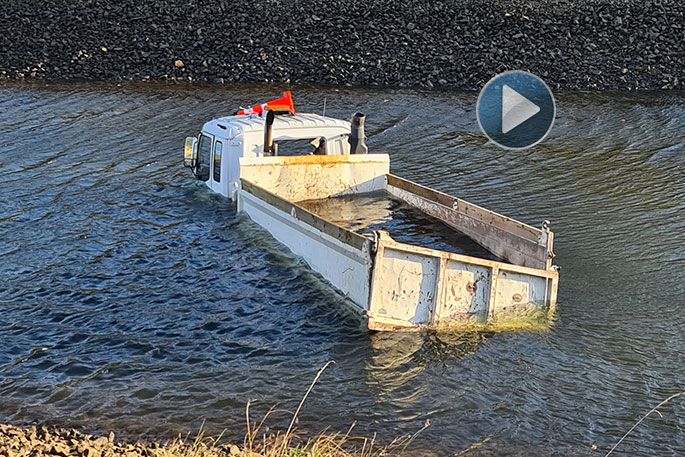 Click the image above to watch the video
UPDATE: Downer has confirmed one of their employees died when a truck plunged into a waterway near Tauranga on Wednesday.
A Downer Group spokesperson says a member of their Tauranga team was in the small truck, that is currently being recovered from the canal.
"This is a tragic event and we are working with the family and the local team to support them through this challenging time," says the Downer spokesperson.
"As I'm sure you can imagine, this is a distressing event for all involved.
"This does still remain a New Zealand Police investigation and we are assisting both police and WorkSafe,."
Emergency services were called to the Ruahihi Canal off McLaren Falls Road in Omanawa at 1.20pm.
The water level in the canal had to be lowered for emergency services to access the vehicle.
It's understood the truck left McLaren Falls Rd, crashed through a fence and down a hill before plunging into the canal.
Police made use of an inflatable rescue boat from the Mount Maunganui Lifeguard Service to retrieve the body after the water was drained to a sufficient level.
EARLIER:
Efforts to remove a truck submerged in a Western Bay of Plenty canal following a fatal crash are expected to resume today.
A body was recovered from the Ruahihi Canal near McLaren Falls on Wednesday.
Police were alerted to the incident at around 1.20pm after a vehicle had gone into the water.
The canal water levels were lowered to allow better access to the area, says a police spokesperson in a statement earlier this morning.
"A formal identification process is underway," says police
"Enquiries are ongoing to establish the circumstances of the incident."
It's being reported that the truck lost control and crashed down and back, before going through a fence and into the canal.
This is yet to be confirmed by police.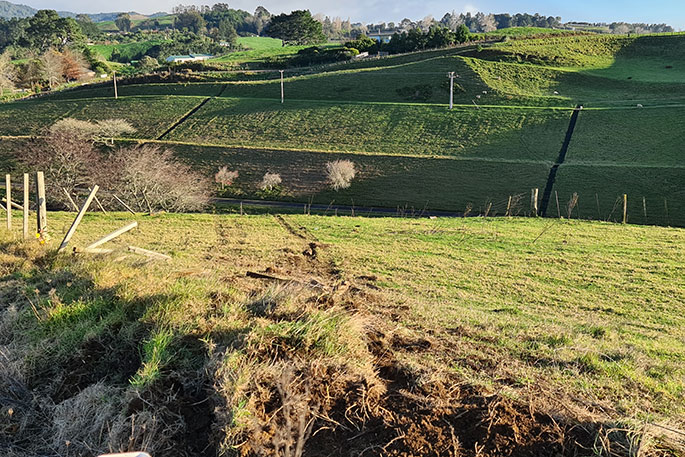 More on SunLive...