Car rolls on SH2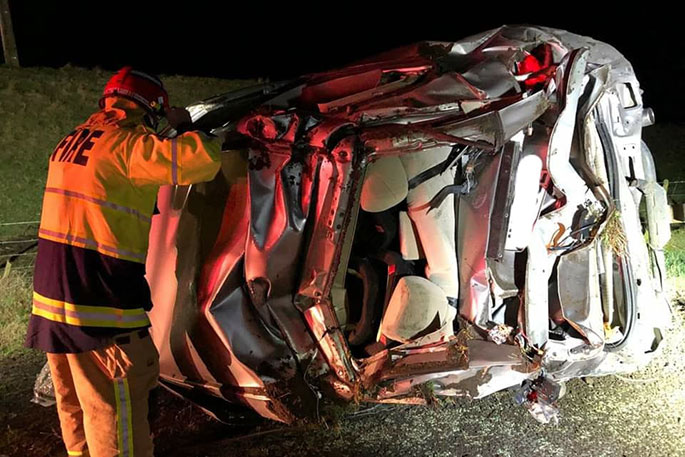 Minor injuries are being reported in a crash which forced emergency services to shut down State Highway 2 overnight.
At 9.50pm, the Matata Siren called out local volunteers after a call was received from St John Paramedics for a car that had rolled on SH2, near Pikowai.
"At the scene, we found a car on the edge of the highway down the Otamarakau end of the Matata straits, on its side looking very worse for wear," says a post on the Matata Volunteer Fire Brigade Facebook page.
"We closed down the highway and then found all three occupants had self-extracted and were standing near the car, just a little dazed.
"We continued to make the scene safe with the Edgecumbe crews' assistance and endeavoured to provide a medical assessment to the vehicle's occupants.
"Soon after St John crews arrived from Whakatane and Te Puke and once they had assessed all people as suffering nothing but minor injuries, they departed the scene."
Firefighters removed the car from the road and swept it free of debris and glass.
Once this was done, the trucks left the scene in the hands of police, who are investigating the crash.
More on SunLive...