Katikati's best shot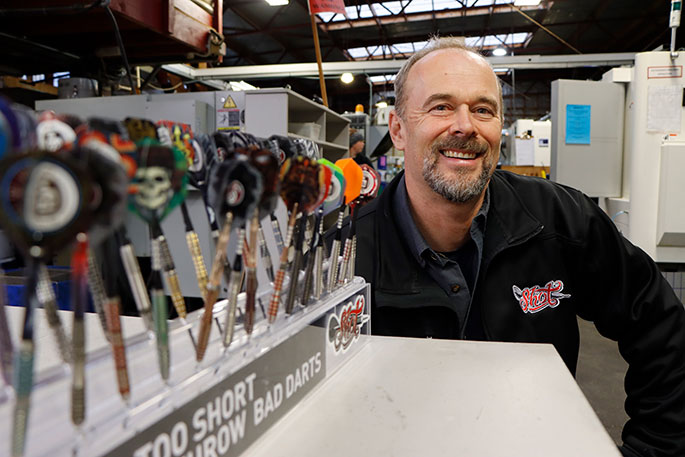 Nestled at the start of Katikati is a well-kept secret that has international recognition.
The Shot Dart factory turns 50 this year and like many Kiwi businesses they are modest about their success.
"We don't put our head out too much. We just sit here and do our job, we don't get out there and wave the flag too much, we just do it," says managing director Peter McCormick.
"Yet internationally, we are incredibly well known."
Shot Darts has changed immensely since it began in 1970. Peter's dad John bought the business from a man who was making dart boards in his garage and grew it to become a dart manufacturer that creates darts for some of the world's top players.
Peter says his dad was gutsy to give up his job in Auckland, take up the challenge of a new business and relocate his young family to Katikati.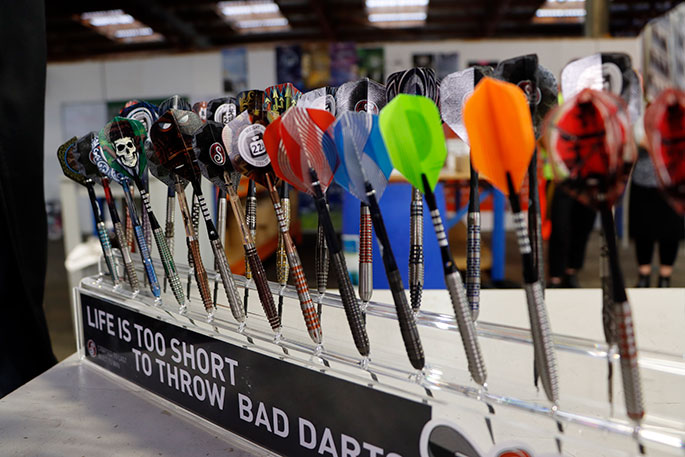 Good shot, some of the 600 models of Shot Darts. Photo: Daniel Hines.
For a long time the company was an original equipment manufacturer, supplying products for brands to label their own but Peter has developed the Shot Darts brand and now all of what they sell is under their own label.
They are the only company in the world that make darts from start to finish and sell darts in 70 countries.
"We did very well out of that, operating as a factory, but that's not what we are now. We're a brand.
"I've sort of lead that conversion from being a niche manufacturer to being a design-led brand."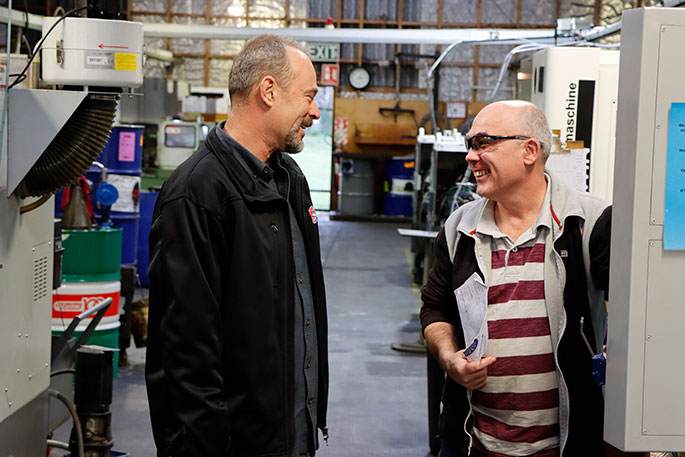 Perfect pair, Shot Darts managing director Peter McCormick, left, with engineer Jason Rhodes. Photo: Daniel Hines.
After John died suddenly in 2003, Peter took over as managing director and got a "crash course in running a business."
He enlisted the help of his sister Julie and this year they hired Julie's daughter, Gemma, making it a third generation family business.
The precision required to make the perfect dart spills over into the design and branding.
For their Viking range the team were trying to pick a colour and decided that dried blood on leather is a true representation of the Norse warriors. They went to the lengths of putting animal blood on leather and matched the colour for the darts.
The art of a good dart isn't just about looks and design, the functionalities have to be right as well, says Peter.
"The balance points, all that sort of stuff, the flight trajectories, all that has to be right.
"But coupled with that you've got to put some design flair into it."
"We've really focused hard on storytelling. So every barrel has got to have a story, it's got to have a reason to exist."
The factory produces 1200 darts a day which equates to 170,000 sets a year, with 90 per cent of these exported.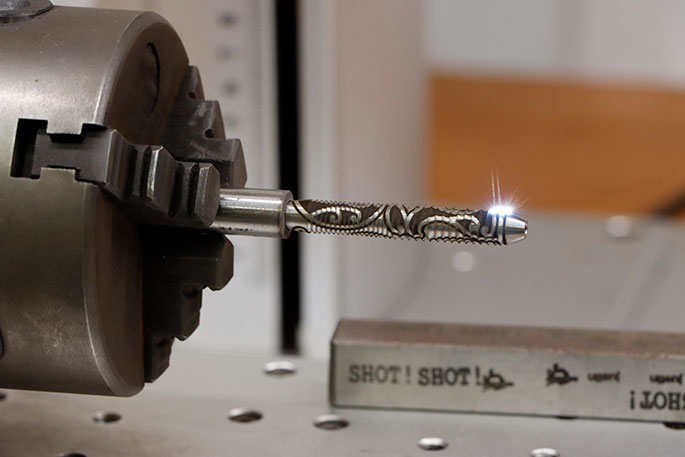 An intricate designed being lasered onto a dart barrel. Photo: Daniel Hines.
To celebrate their half century the factory is having an open day on Saturday, July 25 from 8am until 1pm.
People can see how a dart is made, be fitted for their ideal dart and challenge New Zealand number one Haupai Puha and Mount Maunganui pro John Kelly to a match.
If you get there early enough you can also grab a snag for breakfast.
More on SunLive...