Air NZ staff face discrimination over COVID-19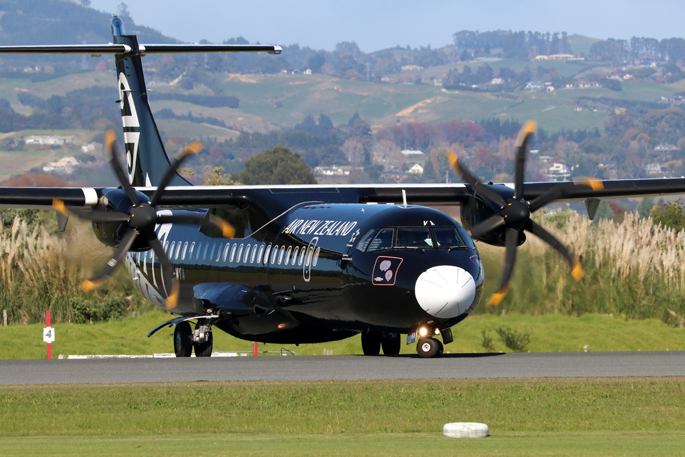 Air New Zealand staff face fear and discrimination because people worry they could have been exposed to COVID-19, the airline's chief executive says.
Chief executive Greg Foran says one pilot had even found builders were no longer willing to work on his home because they worried about being infected.
"I was talking to a pilot the other day who can't get the builders to work on his house because they know he's flying for Air New Zealand," says Greg.
"So they've said, we are not going to deal with you. We don't know where you've been."
Other Air New Zealand uniformed staff had been challenged in shops by members of the public, Greg says.
"If they go into a store and are still wearing their Air New Zealand uniform, they can get some feedback about whether or not they should be in the store."
He says staff had been through a traumatic six months.
"More than 4000 of our Air New Zealanders have departed our business, over a third of our workforce.
"It is tough for our staff, as it is for our customers," he says.
"Since February 3, we've seen a business whose revenue was circa $6 billion lose 99 per cent of its revenue," he says.
"Even for someone like myself, who has done a few different jobs over the years, I can honestly say I have never seen that in my life."
Greg says he had been in businesses that experienced temporary revenue drops of as much as 25 per cent.
"I've dealt with my share of natural disasters from hurricanes, and floods, and fires, and unfortunately in the US, shootings in stores, but I've never been part of an organisation where effectively your total revenue disappears in a matter of weeks," he says.
COVID-19's impact on Air New Zealand has been like "a rehearsal for the end of the world", he says.
Air New Zealand had five groups of stakeholders, Foran says, customers, staff, shareholders, suppliers, and the community in which it operated
"The interesting thing about this particular crisis is that it's the first time in my career I have successfully disenfranchised all five stakeholders simultaneously."
China is the second largest international market for Air New Zealand after Australia, Greg told the China Business Summit in Auckland.
When Chinese people came on holiday to New Zealand they spent well, he says.
China is the world's largest tourism market, with about 150 million Chinese people holidaying abroad each year, he says.
"By the way 450,000 of those come and visit New Zealand every year."
Delegates to the summit heard there was hope for international students to return to New Zealand next year. International students would been keen to come to a COVID-19-free country, delegates were told.
Other big hopes for Air New Zealand were getting airways open to Australia and the Cook Islands again, Greg says.
After the early months of the pandemic delivering such a big hit to Air New Zealand's business, Greg says it was nice to experience growth as a result of domestic tourism.
"Relative to our scale, Air New Zealand is doing more flying than any other airline domestically in the world, probably. That's thanks to all the hard work everyone's put in."
More on SunLive...