Verge wreckers anger Tauranga residents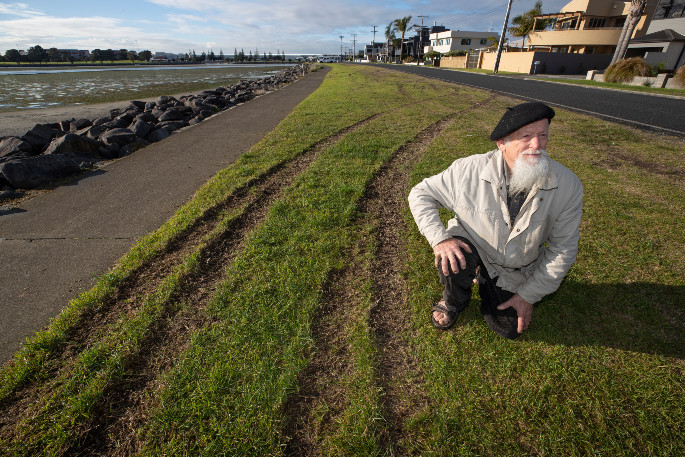 Berms along Harbour Drive in Bureta are continually turned into muddy messes – and residents say it's no accident.
"Cars intentionally race along the verge, which is about 15 metres in width," says Geoff Ellett, who lives on an adjacent street to Harbour Drive.
"This completely destroys the grass and puts mud all over the footpath, leaving a big mess for residents to clean up.
"It has been going on for some time now, but has picked up again in the last few weeks since we've had some rain – probably because it's better for skids."
Geoff says people living on Harbour Drive have heard racers as early as 3am.
"I spoke to a resident recently who is in their 70s, and is being woken up by racers at all hours," says Geoff.
On behalf of residents, Geoff is in discussions with Tauranga City Council to find a solution. Suggestions include installing cameras so racers can be identified and reported to police.
More on SunLive...