National's plan accelerates inter-city motorway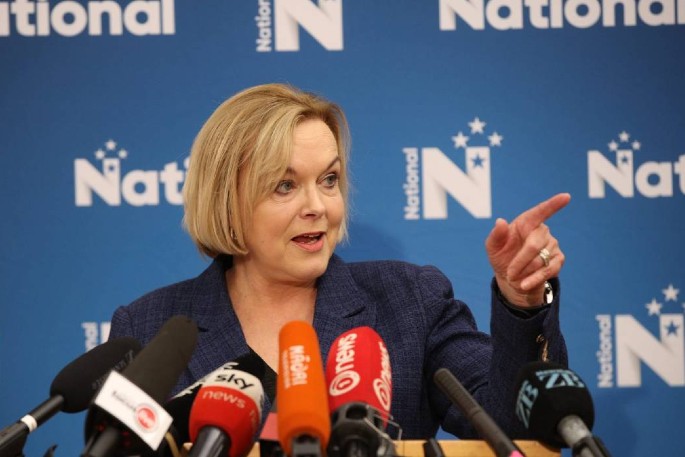 National's roading plan could accelerate the development of an inter-city four-lane motorway through the Waikato
National's pledge to sink $31 billion into New Zealand transport projects could propel the Waikato to become the "powerhouse economy" of the country.
The multi-billion dollar transport package was announced by National's new leader Judith Collins in a pre-election promise which included $17.5b for projects in the North Island.
At the top of the list is a four-lane motorway from Whangarei, Auckland, Hamilton to Tauranga, via a new tunnel under the Kaimai Range.
Collins said the country's motorway network was essential for technology advancing zero-carbon, electric and hydrogen cars and trucks.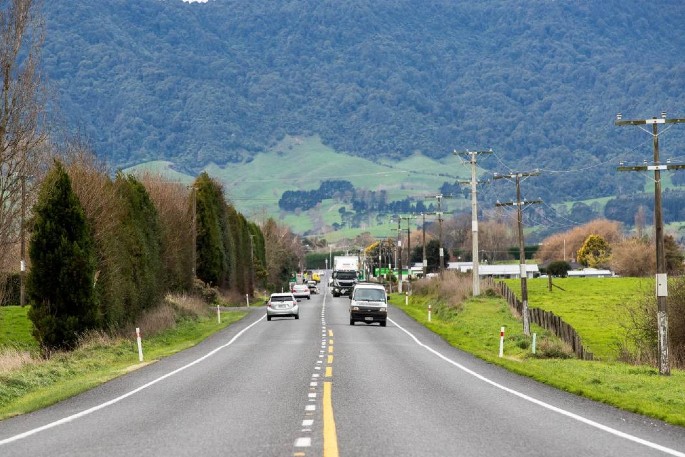 State Highway 29 near Te Poi, looking towards the Kaimai Range in the Waikato, where National plans to construct a tunnel for traffic to travel to Tauranga.Photo: Dominico Zapata/Stuff
She said "desktop work" on the four-lane road would start "immediately upon us forming a Government" but specific timeline and funding details were light.
It would be an "intergenerational approach" and the New Zealand Transport Agency would be allowed to borrow more to pay for the projects.
Hamilton East MP David Bennett said the motorway would open up a freight and trade route to create an economic triangle comparable to similar commercial zones around Melbourne and Sydney.
"It's a huge investment and will set up the future of the Waikato and Bay of Plenty for our next generation.
"You add into that the connection with Whangarei and you will create a powerhouse economy in that zone."
National also promised to build the Hamilton Southern Links project and another four-lane motorway between Tauranga and Katikati. Electrifying the rail line to Pōkeno in Waikato was also on the list.
Hamilton Mayor Paula Southgate said the "golden triangle" trade route between Auckland, Hamilton and Tauranga was something the Hamilton City Council had advocated for in the past.
The four-lane motorway would be important to serve ports in Auckland, Tauranga, and three inland ports around Hamilton.
"But what I would like to see is a programme to complement a mode shift, to get people out of their cars and into other transport options like buses and bikes.
"We know New Zealanders will always rely on their private cars but with our commitment to climate change, we believe we need to be more aggressive in the way we provide alternative transport options."
Waikato Regional Council's Transport Committee Chairman Hugh Vercoe said rail needed to fit into the picture.
"Rail is a significant player in public transport for the Hamilton to Auckland corridor and we're talking to the Government at the moment about electrification of the rail line down to Hamilton."
Vercoe said a passenger rail route from Huntly to Ngāruawāhia, Te Awamutu and Hamilton through to Morrinsville had been floated by KiwiRail.
"All of the tracks and stations are still there, so there's no capital needed."
He agreed the transport package did tick a lot of boxes for the committee, including the Cambridge to Piarere route, which would be upgraded if the four-lane motorway went through to Tauranga.
"Our number two priority is the Southern Links to deal with all of the freight traffic coming up from Taranaki, on State Highway 3, and heading over to Tauranga."
Tauranga Mayor Tenby Powell said the Western Bay of Plenty needed "a big vision like this" to address a host of transport problems.
"We've got an increase of heavy traffic and there could be more if Ports of Auckland move.
"We've got train infrastructure, we've got an airport and the road from Tauranga to Katikati, now our main route north, is in desperate need for an upgrade."
Powell said road and rail options needed to be considered together, especially around options for a new Kaimai tunnel.
"Do we build another tunnel for rail or do we build one for vehicles?
"Or could we have a tunnel just for heavy freight vehicles and let the passenger traffic go over the top?"
First-time Green Party election hopeful Rimu Bhooi said building more roads would not resolve the country's transport problems.
"We need alternative transport options to ease the congestion on our roads and a great way to do that is rail."
Bhooi will contest the Hamilton East seat held by incumbent David Bennett and said transport would be a major election issue for the Waikato.
Bennett said a passenger rail service around the Waikato didn't stack up.
"That would be hugely expensive and ineffective. We need to look at what is the best option for our region and that is a link from Hamilton to Tauranga.
"It will get real use and it is the right choice rather than a costly rail network."
He said Labour had three years to set up a rail service from Hamilton to Auckland but it had failed to deliver.
More on SunLive...