Red Lounge Sessions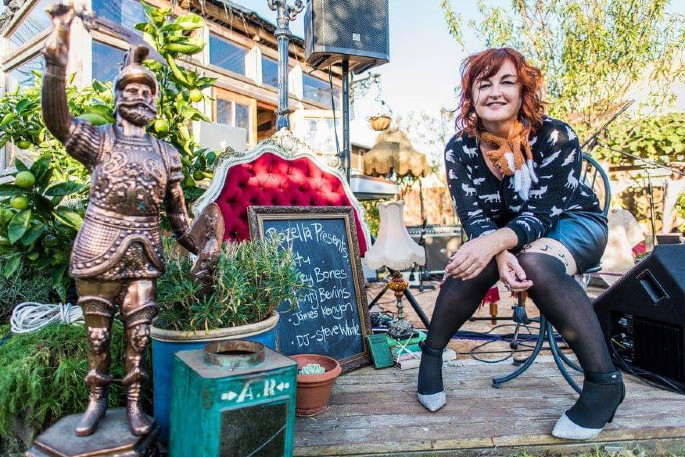 Sitting perched on stools sipping coffee with a friend outside Luca one afternoon, I was suddenly aware he was grinning at something behind me. Turning, I caught a flurry of red hair as a woman sped past pausing briefly to push a flyer into his pocket.
She zoomed on down Mount Mainstreet, popping flyers into other people's bags and pockets, gaily waving and spreading a sense of excitement and vibrancy. Who was she? I seized the flyer and read it.
Little did I know back then but I'd struck the vein of creative gold that runs through the Mount community. Quietly humming away behind the scenes are musicians, artists, poets and very creative people who love to spend time together enjoying music and just hanging out.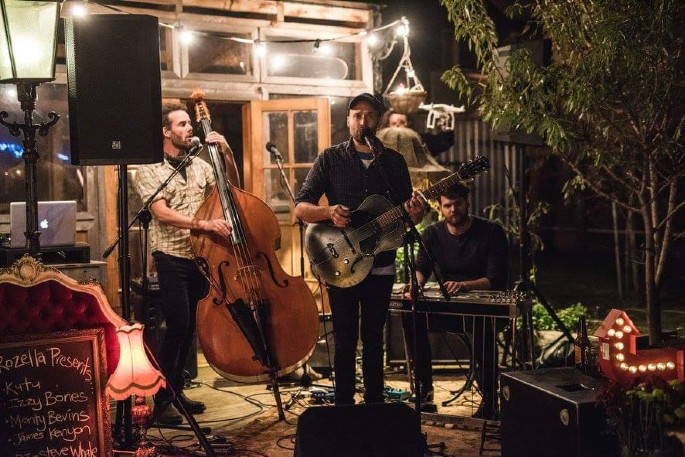 It's a mix of bohemian free-spirit, Kiwi can-do, the joy of life, and a welcoming attitude to all, organically growing and spreading through people who enjoy beachside living and getting to know each other.
Rachael "Rozella" Stanway is the brainchild behind the Red Lounge Sessions and one of the pumping hearts at the hub of this arty friendly subculture. She with the red hair and her lamp collection opened her Marine Parade home around 2009 to her friends to come and share an evening house party of music around a brazier. And so the Red Lounge Sessions was born.
"It was really just put on for my friends," says Rachael.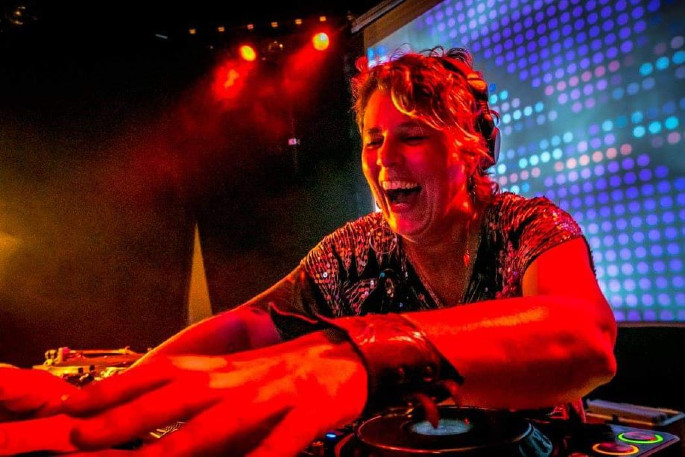 "My friend Matt met some English guys busking on the street and said I should see if they want to come and play at my house. We had about 30 friends come over and a DJ played light mellow music after them. People mixed and mingled and I thought 'there's something in this'. Word soon got out and people asked 'I heard about this party you put on, are going to have more?'"
I don't think Rachael fully realizes the excitement and vibrancy that she brings to this community. A Mount native, she's been organising house parties since she was 13.
Over the past six years, she's run about 17 Red Lounge Sessions, from small home events, to transporting 60 people to the unique Falls Retreat in the Karangahake Gorge for champagne, canapes, and jazz, to holding popular shows at Totara Street for a few hundred people.
She always has at least three performers at each event, with stunning lighting and visuals, and that special, old-school hosting. The stylish Red Lounge Sessions also showcase emerging talent.
"It's a complete mishmash. At one show we had a solo performer on acoustic guitar, then a punk band and finished with a DJ."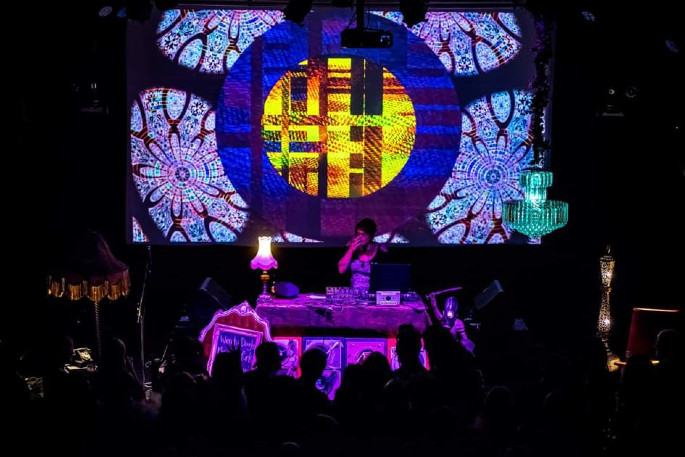 She adds life to everyone else's lives, creating memories that are full of music, classy warmth, and the mellow glow of laughter and comradery.
A passionate collector of vintage, quirky furniture and décor, Rachael's rare and often peculiar finds become part of her fabulous event and stage styling which surprise and captivate all the senses.
"I enjoy collecting unique things like a naked reclining mannequin with a vintage butcher's apron and German gas mask.
"We want people to have a warm friendly experience, from when they're greeted at the door until they leave."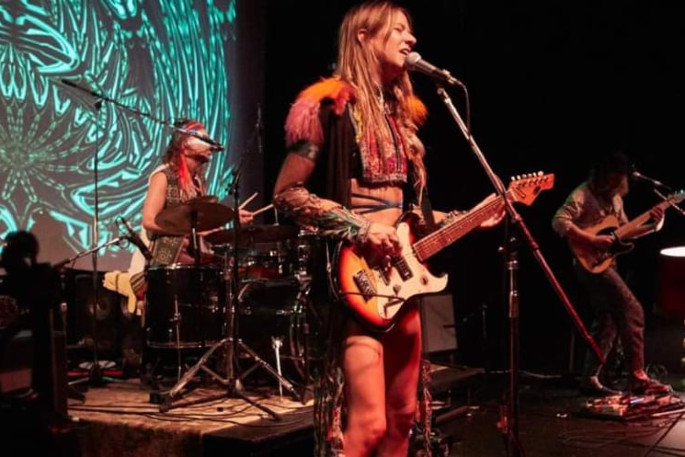 She plays hostess superbly well, mingling and ensuring everyone is having a good time. It's all about helping people make connections that go beyond the Red Lounge Sessions. There's an intimacy that allows regular attendees to catch up while those new to the scene get the opportunity to connect with others.
Once you've attended a Red Lounge Sessions event you'll be in the know for early bird tickets for other, underground or exclusive events ranging from roaming road tours, to pop-up recording studios and house parties.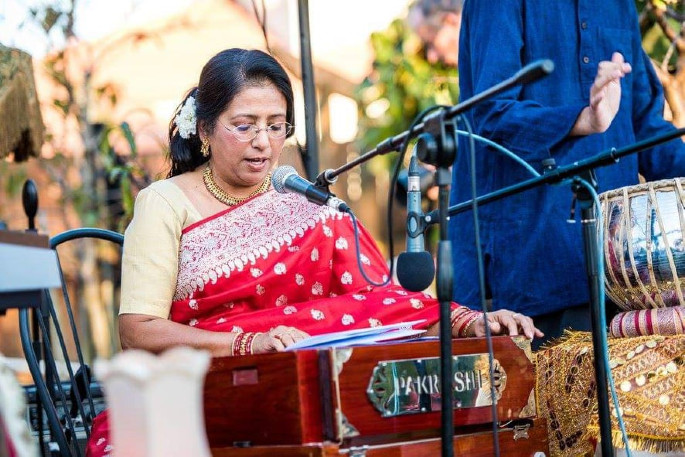 The next Red Lounge Session is set for Saturday, August 8 at Totara Street. The line-up includes DJ sets, a Burlesque performance, a band, and a visual show by Naomi Lamb aka The Wanderer, supporting the onstage acts with live visual projections throughout the evening.
Emerging talent Jimmy Fresh is opening the show. An established, talented artist and photographer, hailing from Whakatane, Jimmy Fresh will play an hour set of melodic techno to warm up the dance floor.
Raglan's Blue Sapphire Electro Swing Collective are a flamboyant group including live vocals, DJ and performance artists. Their heavy vintage dance floor tunes combine with sassy burlesque to add a modern twist to speak easy era styling. Their place in the line-up is set to ensure a banging performance both classy and entertaining that adds an enticing party atmosphere to yet another Red Lounge Session.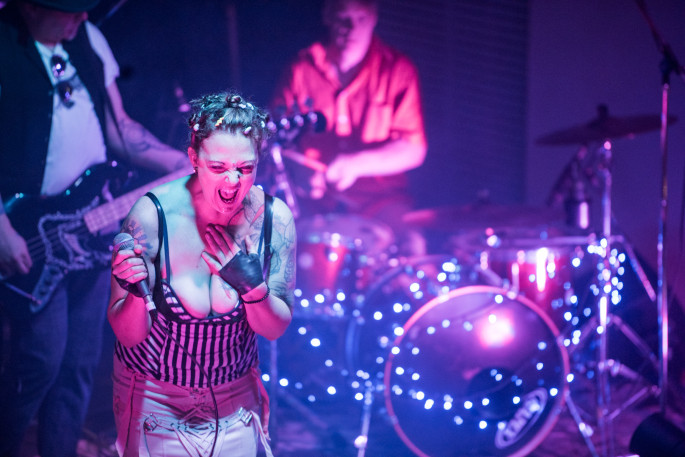 Kong Fooey, from Auckland is a three-piece band with an original fusion of vintage funk, neo soul, hip hop and electronica. Having played alongside some of New Zealand's leading international acts, Kong Fooey and his crew are ready to set the dance floor alight.
Nelson's Mamadafunk will close out August's Red Lounge Session with an eclectic multi-genre DJ set ranging from funky beats to soulful dance floor tunes. Her curated sets portray her infectious sense of fun and humour to create a magical dance session you won't want to end.
Tickets on sale now from – Eventspronto.co.nz/Rozella
'Rozella Presents' are giving away a double pass to the Red Lounge Session on August 8 to a Weekend Sun reader who can answer the question "Name one of the artists performing at the next Red Lounge Session." Go to the Competitions page on The Weekend Sun to enter the draw.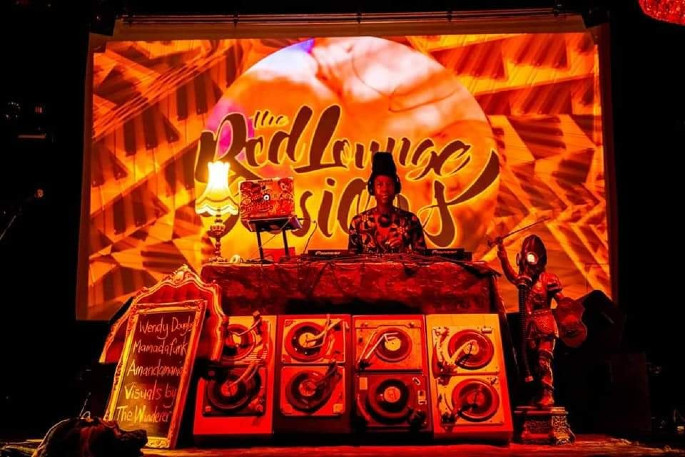 More on SunLive...