What's on - art, rugby, petanque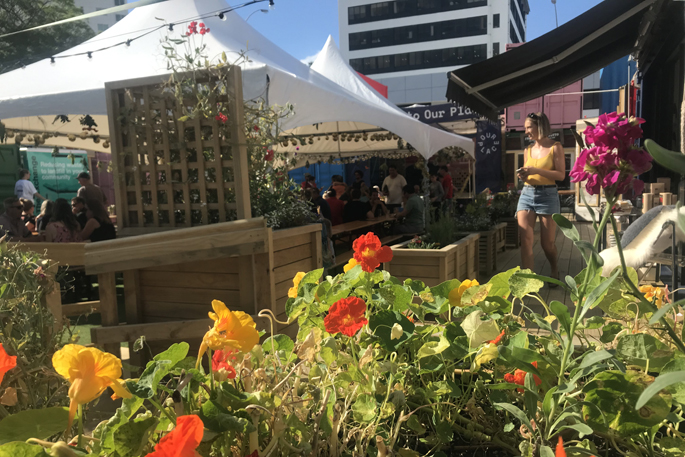 Good morning! He ra hou. Me koa tonu ki o hoa me o whanau.
Today we are expecting cloudy periods and a few showers with gusty southeasterlies.
It's a one-to-two layer clothing day with a high of 17 and an overnight low of 10 degrees forecast. Sunset is at 5.18pm.
The Matariki celebrations continue over this weekend with workshops and activities.
Have you every learned how to make your own poi? On Saturday and Sunday there are free workshops at The Artery in 17thAve where participants can learn to make their own Kapa Haka poi, using their own pom pom colours.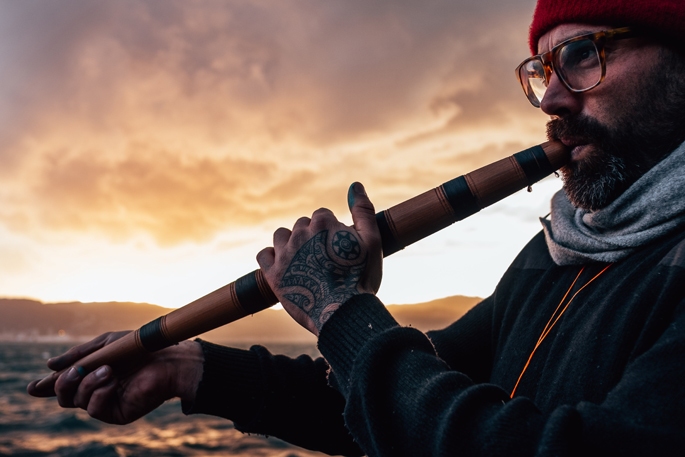 The Artery is also the place to learn from a nature-inspired florist how to use natural resources to create something special. Go to www.mytauranga.co.nz/whats-on/matariki for further details.
A korowai weaving workshop is being held today, teaching people how to make the traditional garments. Click here for more information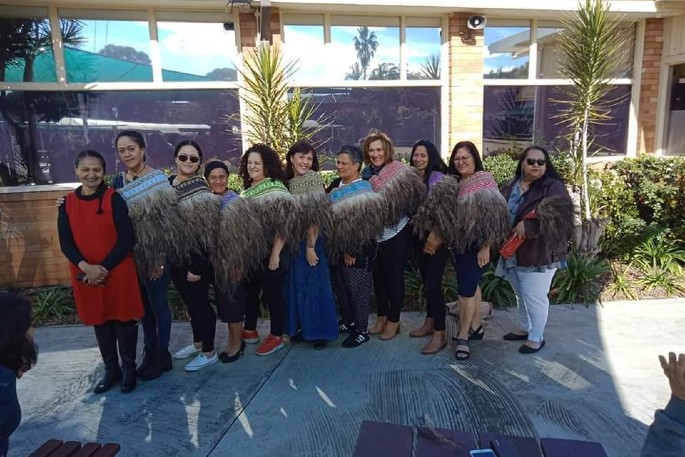 Korowai
Come along to the Tauranga Art Gallery today to hear the Miles Art Awards 2020 finalists briefly speak about their work. There are two session times at 10.30am and 1.00pm. Different artists will speak at each of the talks so come to both. Entry is free.
Our Place Tauranga has three artisan pop-up stallholders on site today. Come along and enjoy food and stalls at Our Place in Willow St from 10am – 3pm. More information here
Come and watch Bay of Plenty rugby matches this afternoon. The teams draws are listed here
The Manu Kuka Memorial Cup will be played between the Arataki and Te Puke rugby clubs at the Arataki fields this afternoon, with kick off at 2.45pm.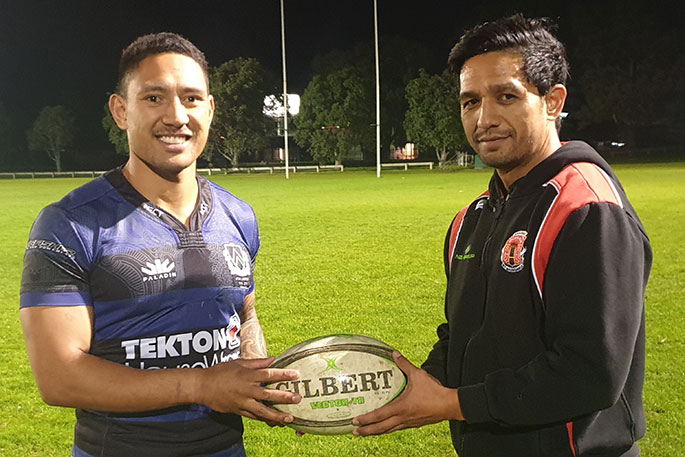 Te Aihe Toma from Te Puna and Michael Rawiri Jr from Arataki, ready to play for their respective teams for the Manu Kuka Memorial trophy this afternoon.
What's on:
Association Croquet
At Mt Maunganui, 45 Kawaka St, beside Blake Park. Mon, Wed, Sat at 9:15am for 9:30am start. Visitors & new players welcome. Ph Jacqui 07 574 9232
---
Bay Network Singles Club
Social club for over fifties. Ph Maureen 021 112 3307, Jonathan 572 2091
---
Beauty For Ashes
10am-2:30pm Holy Trinity Church, Devonport Rd. Donation. No childcare
---
Beth-El Messianic Family
Celebrate the Sabbath (Sat) as Yeshua (Jesus) & all believers did. All welcome. 10am, Otumoetai Primary Hall or Zoom 599-965-041. Joel van Ameringen 021 768 043 BethEl.org.nz
---
Jigsaw Library
10am-12. Variety of 500 puzzles. Hire Charge: 50c under 1000pcs, $1 for 1000+pcs. St Stephens Jigsaw Library, cnr Highmore & Brookfield Tce
---
LOL Laughter Wellness
Come & laugh away the Covid blues. 11-11:45am Arataki Community Centre, Zambuk Way, Mt Maunganui. Ph Trish 022 036 6768 Email lollaughterwellness@gmail.com. All welcome. Koha
---
Louis Mikaere Matariki Exhibition
Lost Children of Tane Mahuta exhibition by Louis Mikaere. The People's Gallery. Toi ka rere until 28th, The Incubator, Historic Village
---
Mount Country Music
2nd Saturday monthly 1-4pm Senior Citizens Hall, 345 Main Rd, Mt. Mostly country, good backing band. Ph Dick 027 493 8458
---
One Day Painting Workshop
Inspiring workshop for all levels of experience. Oil or acrylic. Professional tutor. 15th Aug 9:30-3:30pm. The Artery, Historic Village. Book @ www.theincubator.co.nz. Ph 07 571 3232
---
Papamoa Radio Control Yachts
DF65s sailing daily, pond behind Monterey key 1-3pm. All welcome. Ph Dusty 021 076 1252
---
Petanque
At Club Mt Maunganui, Kawaka St every Tues & Sat, 1pm. Boules & coaching available. Ph/txt Maryan 022 070 8200 petanquetauranga@gmail.com
---
Tauranga Fuchsia Group
Last Sat of month at Art & Craft Ctr, Elizabeth St West 1:30pm. Learn how to care for fuchsias. Ph Noeleen 578 4643
---
Te Puke Scottish Society
Dance, 7-10:30pm, Memorial Hall, Jellicoe St, Te Puke. Live music, air conditioned hall, lovely supper, great company. $7 entry. Ph Valerie 573 7093
---
Under the Stars
Community meals for the homeless & needy. Thurs 12-1:30pm & Sat 5-6pm. 45 Cliff Rd. Also accepting food donations. Ph Laura 027 555 2872
---
Welcome Bay Worship
Church of God's Love (7th Day) 10:30am using WBCC premises opposite primary school. All welcome. www.churchofgodslove.com
More on SunLive...