Rugby bonds bind hearts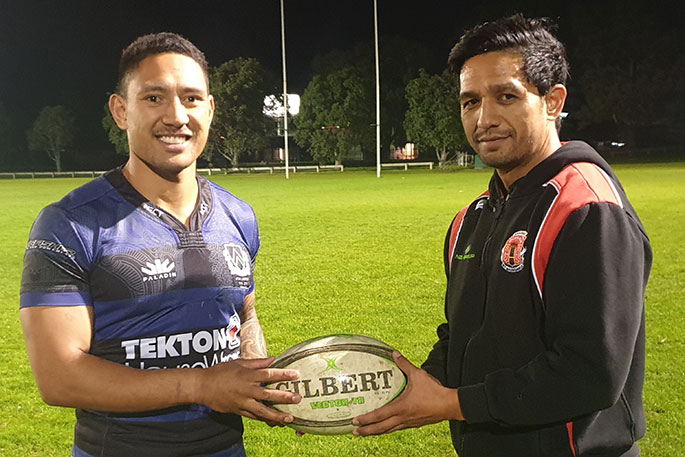 It's been more than 20 years since Manu Kuka died in a vehicle accident near Paeroa in 1998, but he is remembered every time the Arataki and Te Puna rugby clubs take to the field to play each other.
The clubs are the hubs of their communities, going back three generations and nearly 50 years in Arataki with grandparents, sons and grandchildren growing up playing rugby.
It goes further than a game of sport, where people make lifelong friends and experience a deep camaraderie together.
"There's so many things that being amongst sporting groups teaches you about life," says Mickel Rawiri, who was a best mate of Manu. "I've made so many friends through rugby over my life time."
He's talking about that feeling you get when you walk into a rugby club – the affection, and feeling connected. It's the same all around NZ during the club rugby season which was delayed getting underway this year due to the COVID restrictions.
The Te Puna and Arataki clubs have strong family ties between them, as well as the friendly rivalry.
"Manu was a good friend of mine. I think I might be the only one around our age group still playing. There might be a few of his cousins still playing over in Te Puna. His dad played for our club and the cousins played for Te Puna."
On Saturday, as well as playing for the Manu Kuka Memorial trophy, the two sides will be commemorating two club stalwarts who recently passed – Mickel's mother Patsy Terry-Rawiri who passed away last year, and Lawrence Keogh who died just before the Covid lockdown.
"My mum was very involved in the Arataki club," says Mickel. "She and my father were a big part of the club since they joined in about 1974."
His father, Michael "Big Mike" Rawiri, passed away in 2013. A big loss to the club, the couple were involved in nearly every role from president to coach. Their love of the club even extended to their pocket, when they took it upon themselves to help fund it.
"Behind every good man is a good woman, and my mum was behind him in everything he's done. She was very involved in netball when it first started in Arataki. My dad coached junior rugby and he was the club president before he passed."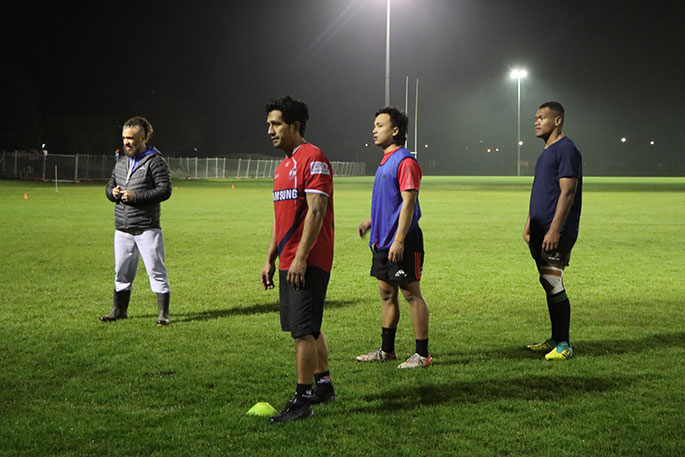 Saturday is the second home game this season for the Arataki club, but their first significant match playing Te Puna, which currently holds the trophy.
"Te Puna's had the upper leg on us for the last few years. Let's hope that we can do enough to get over the line. I'm a big believer that if Manu wants the shield to come back it will happen or Manu may want it to stay over there with his cousins."
Te Aihe Lawrence Toma, from the Te Puna club is also the grandnephew of Arataki's Lawrence Keogh who he is named after.
Saturday's memorial match with Arataki will be a special moment for him, playing in memory of his granduncle, who passed away in January at age 63.
Still in the role of club secretary at the time of his death, Lawrence, a life member, was a huge influence in the Arataki club.
"Ever since my dad passed, Lawrence took it by the horns and was leading it," says Mickel.
Lawrence's son Jack says his father took on many other roles as well within the club since joining it in around 1980 as a player.
In the last few years he gave hours of service, getting fields ready, coaching, mentoring and looking after the welfare of players.
"He was coach from 2011/12 and then rugby director for the three years following that. He taught and mentored new coaches into the role from 2013," says Jack.
"But his biggest role was being everything to everyone. He'd been at the club for so long. He kept the culture alive and instilled values and what the club stood for."
In the early days, there was only junior rugby at the Arataki club to start with, with senior rugby kicking off about 1973. Later netball and softball were also introduced.
"Dad came to the club when his brother-in-law Bill Hiamoe convinced him to come and play in his 20s," says Jack.
Bill turned 80 two weeks ago and was one of the first era of players. Next year will be 50 years since the club was formed and a celebration is planned.
Families used to live close to the club grounds, which gave even a greater sense of family and community.
"It's like that within the teams as well. We tend to have a lot of families through three generations playing. Even though we've migrated further out with the way things are these days, we still link back to the Arataki area and always try and come back and help out where we can in the community."
The clubrooms were pulled down in 2010. Mickel was in Australia at the time.
"The club had significant memories because there were quite a few members who helped build it from the ground up so when we lost it there were a few tears shed."
Photos of past teams now hang in the Arataki Community Centre next to the three fields, which are now managed by Tauranga City Council.
The younger generation has been stepping up to fill the shoes of those who have passed. Manu's father is now club president, and Mickel is the junior coordinator. The club has seven teams "which is not a bad feat".
"We're not as big as some of the clubs, but certainly around Tauranga we're about the fourth of fifth biggest club," says Mickel.
"It's a shortened season this year, only seven pool games and then we break off to a final, because of COVID. It's been a good chance to get out there and blow the cobwebs out and have a good game."
At Arataki Park on Saturday, junior pre-season games will precede the premier men's game with the under 12s Arataki team kicking off the first match against Papamoa at 10am.
The juniors had a delayed start to their season which is still a week away, due to Covid. The premier men's game between Arataki and Te Puna, playing for the Manu Kuka Memorial trophy, kicks off at 2.45pm.
A canteen will be running all day for those wanting refreshments, and it's free to get in. There's nothing like grassroots rugby on a Saturday.
More on SunLive...