All Blacks coach to mentor local players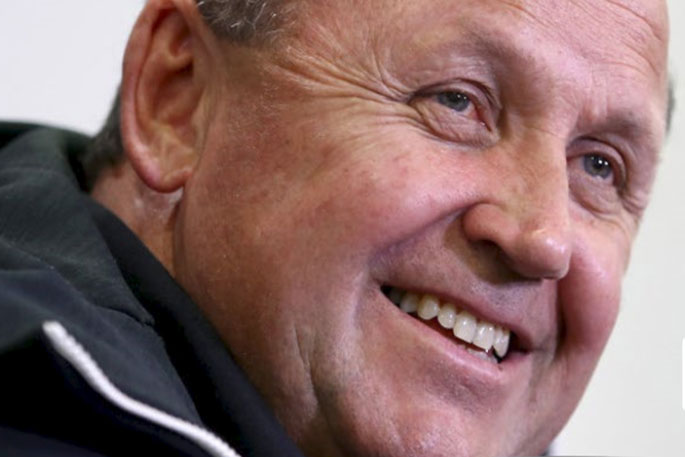 All Blacks head coach Ian Foster will be making his way to Tauranga next week.
Foster is heading to Otumoetai College on Thursday, July 23.
He will be welcomed to the school at 1.30pm and he will speak to student leaders/sport leaders between 1.30pm-2pm.
He will then assist with a 1st XV practice between 2.30pm – 4pm prior to Otumoetai starting their BOP secondary schools competition on July 25.
"This is a unique opportunity for the school and the pupils and everyone is looking forward to the day," says Otumoetai College First XV coach Richard Brown.
"To have the All Blacks' coach assisting our players is a once-in-a-lifetime opportunity.
"It will be a great way to finalise our preparation for the local secondary school competition."
Richard says the Ian Foster fundraising event is important for Otumoetai College Rugby.
He says co-educational schools are often and wrongly perceived as not being able to provide a rugby programme that can develop aspiring players.
Money raised from the event will help create a rugby academy and form an executive panel to build a sustainable model.
Fundamentals like hardship grants, medical kits, tape, balls, tackle bags and hit shields will also be purchased.
"We aspire to implement a rugby environment that can cater for both performance orientated players and those who wish to play for pure enjoyment.
"We also understand the importance of teaching core values through rugby. An academy can help us achieve these goals.
"Significantly, we also wish to promote our game to junior students by initiating a trip every two years and to build stronger connections with the local Intermediate School."
Aidan Ross (Old Boy – Otumoetai College), Sam Cane ( Reporoa College) and Kieran Read (Rosehill College) are high performance, elite rugby players who all attended co-educational, secondary schools for the majority of their secondary schooling, says Richard.
"Their respective rugby journeys began (and for Kieran ended) with a co-educational school, so it is vital to keep the game alive at Otumoetai College and other co-educational schools."
Richard says Bryce Lawrence has been instrumental in the creation of this fundraising event and getting the All Black Coach Ian Foster to Otumoetai College.
He is an 'Old Boy' of Otumoetai College and wanted to give back. He is also helping coach the First XV, when time allows.
"Bryce comes from a high - performance background and it came as quite a shock to him as to what a grassroots team and its volunteers have to do and how little they have.
"His shock is our reward.
"Bryce immediately thought that we needed a fundraiser and a specific vision. Bryce being Bryce - got straight onto it."
He immediately contacted Ian Foster and the rest is history.
An Evening with Fozzie
MC: Peter Blackwell.
Where: Tauranga Sports Rugby Club – The Domain
When: Thursday, July 23 at 5.30pm
Ticket Sales: $20 per person. Corporate tables of 10: $750
Contact Bryce.calre.lawrence@gmail.com or phone 027 293 7284 to purchase tickets.
More on SunLive...