LIVE: Hipkins giving an update on COVID-19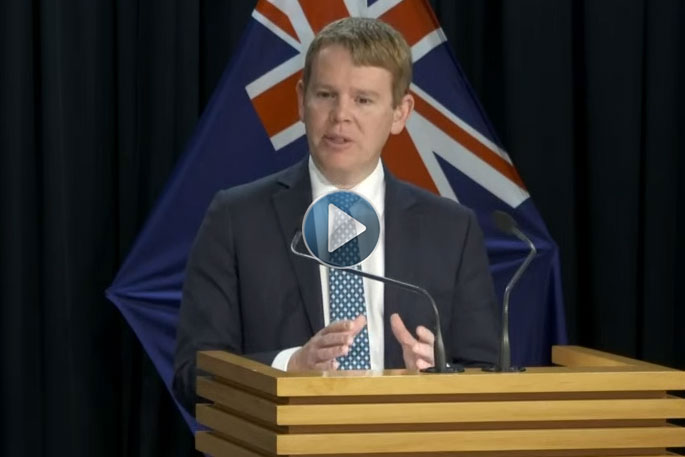 Health Minister Chris Hipkins is giving an update on COVID-19 and the latest on New Zealand's border controls and quarantine system.
Hipkins said yesterday Cabinet will next week be considering the possibility of charging for managed isolation.
"With all of these things we have to do the right thing for New Zealand, and what's right within New Zealand law."confirmed yesterday people in managed isolation facilities have access to mental health support and primary healthcare.
This week it was revealed that deportations of New Zealanders from Australia, suspended because of the Covid-19 outbreak, was resuming with a dedicated facility set up for their 14-day managed isolation.
Hipkins told RNZ's Morning Report yesterday the government was against the deportations but Australia was within the law to do it.
The first group of 30 were due leave Australia today. The minister in charge of managed isolation, Megan Woods, said yesterday there would be a pause after the first group to see how it went.
More on SunLive...