Comvita shifts propolis production to North Island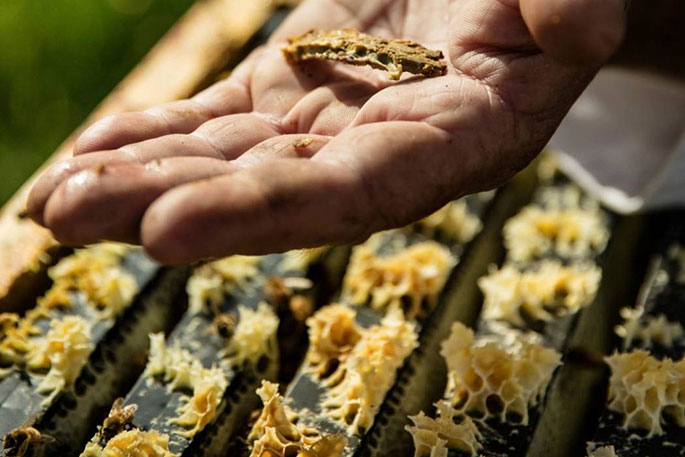 Its Nelson plant is no more, but honey producer Comvita says it's committed to continuing its propolis production in the North Island.
Comvita closed its ethanol extraction plant at Brightwater in March due to "considerable investment" required to keep functioning.
Chief operating officer supply Colin Baskin says to bring the site to the company's high standards and with its current compliance status expiring on March 31, a decision was made to close the propolis processing site.
"There were some changes to the regulations around Worksafe and the equipment suitable for processing these highly flammable liquids and it was determined that the old plant – which we had bought from the previous owner – was no longer suitable for the task.
"While it had been approved previously with the conditions an upgrade was required."
Colin says options to upgrade or replace were only temporary in nature and "wouldn't have helped us."
The plant's shutdown occurred "prematurely" due to the national alert level four lockdown.
"Some redeployment options were available to staff but unfortunately they involved operations outside of Nelson – we did provide some out-placement servicing and a couple of them have got other jobs."
The honey producer sourced products including manuka honey, olive leaf, omega 3, royal jelly and propolis.
The Brightwater plant was the only purely propolis extraction facility of Comvita's in the country.
Its other factories remain open, including three specific honey extraction facilities in the North Island, and its major packaging and processing plant in Paengaroa, Bay of Plenty.
Comvita was looking at contract options to fill production gaps while future plans were being decided, Colin says.
"We are keeping a bit of equipment which we will store in case we need it for future plans and our supply chain – some has been sold already and the rest will be auctioned off."
What was being kept from the Nelson site would be used at the company's North Island locations.
"We still remain committed to propolis – it's just how we best process it," says Colin.
Comvita was likely to sell the Brightwater site, due to its size being more than what was required on a future site.
An auction was held for non-compliant plant equipment at the Factory Rd site over the weekend.
Auctioneer John Walker says interest had come in from around the country for a number of items, particularly around 20 stainless steel tanks.
More on SunLive...