Paying $30 a week less in energy bills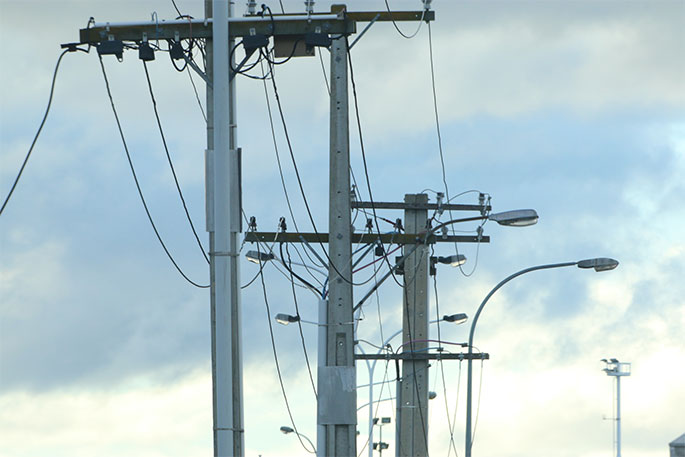 Fancy paying $1600 less in energy bills a year and saving the climate? Thanks to electric vehicles and energy-efficient appliances, that'll be the reality for the average Kiwi household in 2035, according to a Transpower report.
The price of electricity – per kilowatt hour – is expected to stay relatively static over the next 15 years, according to Transpower strategy general manager Richard Hobbs​.
That's even as our electricity companies are predicted to spend up to $9 billion building 40 new renewable power plants and battery storage facilities.
Transpower is planning to fork out another $1b to $1.5b on grid upgrades to send the electricity from generation sites to consumers, Richard says.
"Renewable generation is already the lowest-cost energy source in New Zealand and is declining at break-neck speed. It means the cost of electricity is unlikely to rise," he says.
Under the report's most-likely scenario, the country's total demand for electricity is projected to rise by 68 per cent in the next three decades, as industry electrifies fossil-fueled processes and drivers switch from petrol cars to electric.
In 2035, electric vehicles are expected to cover 43 per cent of the total distance driven across the country.
From that, Transpower forecasts the average Kiwi household in 15 years' time will own one petrol and one electric vehicle.
At a point between 2025 and 2030, consumers will be able to buy a new electric vehicle for the same price as a petrol car, Richard says.
"Beyond 2030, it may even be the case that an electric vehicle is cheaper to purchase upfront," he says. "One would expect, through time, that the impact would flow on to the second-hand market."
Electric vehicles convert electricity into kilometres far more efficiently than combustion engines turn petrol into the same distance and "cost about a third or a quarter to run", he says.
In 2018, Kiwi households spent an average of $6117 on energy – $2077 on electricity and $4040 on petrol, according to Transpower.
By 2035, this total will drop to $4486 – a 27 per cent decrease.
With only one combustion-engine vehicle, petrol costs will drop to $2074. The family will pay another $593 to charge their electric vehicle and $1819 for household power.
The average home is expected to become more energy efficient over the upcoming decades. Kiwi homes are notoriously under-insulated, but that's expected to change.
Appliances will offer increasing bang for buck. Already, heat pumps use far less power than other types of electric heater. "Heating and lighting are very important, as will be ongoing efficiency improvements in appliances like fridges and clothes driers, for example," Richard says.
However, the number of electric vehicles in a household was key. A family with two petrol cars would only see their energy bills drop by 2 per cent in 2035, while one with two electric vehicles would slash their energy bills in half.
The report assumes petrol prices will stay flat over the next 15 years, though there's a slight increase in the cost of emitting carbon dioxide under the newly reformed emissions trading scheme.
It did not calculate the energy savings of families that invest in home solar panels and battery storage, he says. "That could also lead to quite significant savings, so the future is quite bright."
Although electric vehicles could make a substantial difference to the country's emissions, they could also dampen progress if owners increase the demand for electricity during peak times.
"A lot of the electricity system is built out to meet peak demand – the time at 7pm on a winter night when everyone's heaters and kettles and TVs are on," Richard says.
If electric vehicles add to this demand by charging at these times, the price of power – for everyone – could rise. Both cars and charging stations needed to be capable of waiting until off-peak charging times, if the car wasn't needed overnight.
"If you come home at 5pm and plug [your vehicle] in and when you wake up in the morning, you want it to have a full charge, it might charge at 2am, it might charge at 4am, it might charge at midnight," Richard says.
More on SunLive...