BOP town on a winning streak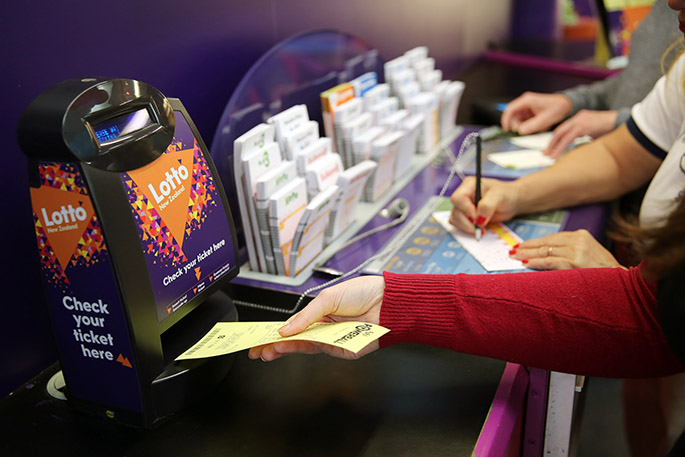 It's been a lucky couple of weeks for the Bay of Plenty town, with two Whakatane winners celebrating Lotto wins this past fortnight.
One lucky winner scooped up a Lotto First Division win of $500,000 at the end of June. A second winner quickly followed, taking home $15,443 with Lotto Second Division at the beginning of this month.
The $500,000 winner, a Whakatane woman who wishes to remain anonymous, purchased her ticket just hours before the draw.
"I don't buy Lotto very often, but I while I was at the shop I suddenly got a lucky feeling, so I bought myself a ticket," says the woman.
She popped her ticket in the glovebox of her car and went out for dinner with friends that night, not knowing just how much her ticket would be worth a few hours later.
"The next morning, I had that lucky feeling again, so I used the Lotto NZ App to check my ticket and that was when I found out I had won. I was shocked when it came up with 'a major prize."
The winner then rushed to tell her parents.
"I told my mum and dad, they couldn't believe it! My partner couldn't believe it either, we can't wait to celebrate."
With the money now safely in her bank account and the news finally sinking in, the woman is looking forward to what comes next.
The woman plans to use her winnings to invest in her future.
"I'm really looking forward to buying myself and my family our very first home," she said.
With the Bay of Plenty on a winning streak, will it be third time lucky with yet another Whakatane winner this week?
The ticket for the $15,443 Lotto Second Division win was purchased from Paper Plus Whakatane in Whakatane for the Lotto draw on Wednesday, July 1.
The ticket for the $500,000 Lotto First Division in was purchased at New World Whakatane in Whakatane for the Lotto draw on Saturday, June 27.
More on SunLive...