Entries open for 2020 Smokefreerockquest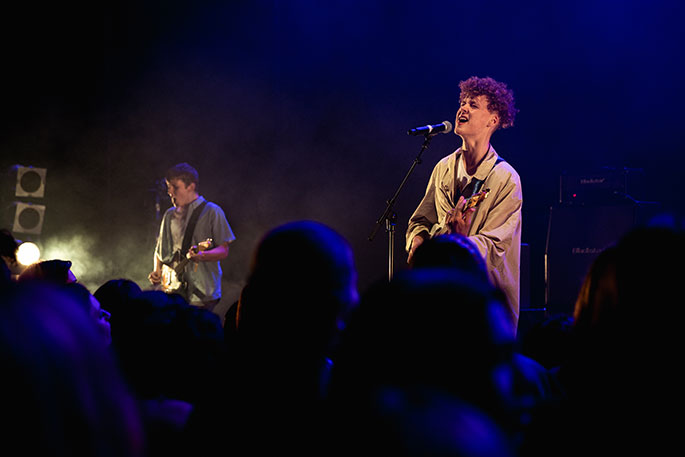 Online entries are now open for the Smokefreerockquest and Smokefree Tangata Beats On Screen for 2020.
For the last 32 years, Smokefreerockquest has been recognised as the launching pad for many great kiwi musicians, with a legacy that includes names from Kimbra to Alien Weaponry, Marlon Williams to Broods.
Smokefree Tangata Beats is run alongside Smokefree Rockquest, with a focus on the unique cultural identity of Aotearoa New Zealand and the South Pacific.
Among the past participants of this programme are Alien Weaponry, Nesian Mystik, and Aaradhna.
To reflect the restrictions on gatherings under the Covid-19 alert levels, the event models were revised for this year's competitions online.
Bands and solo/duos are required to record and submit their songs via video submission, to be viewed and assessed along with the other entries in each region.
A live National Final event is being planned for each competition, to be held in September.
Video submission entries for the Smokefreerockquest band category are open until July 24, along with all submissions for Smokefree Tangata Beats.
Entries for the Smokefreerockquest solo-duo category closed last week on July 1.
The public will be able to follow the progress of the competition through the Smokefreerockquest and Smokefree Tangata Beats social channels and website, where there will be virtual regional shows and awards from the video entries.
Smokefreerockquest is recognised as the launching pad for many great kiwi musicians.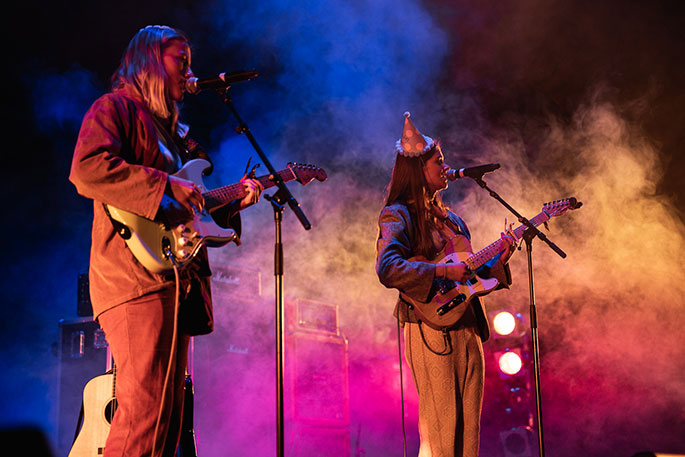 Fellow 2019 winners, Canterbury's There's A Tuesday.
Founder and Director Glenn Common says that an ethos of development and confidence building has always reminded central to the programme.
"Smokefreerockquest has always been about encouraging young musicians to work on, celebrate and share their craft, so we were determined to find a way to give students something exciting to be a part of in uncertain times.
"Taking the competition online this year means the core components of the competition, the development, confidence building, and sharing music in a supportive environment, can continue in 2020."
One half of last year's solo-duo winner, 19-year old Nat Hutton from There's A Tuesday, says that participating in the programme opened her eyes to the sheer amount of musical talent apparent in kiwis.
"The biggest thing I learnt throughout Smokefreerockquest is that New Zealand is so underrated in regards to the musical talent that we have.
"Entering a competition like Smokefreerockquest, you get to mix with so many people who enjoy playing music as much as you."
Each video entry will be judged by a panel of expert judges.
Those who place 1st and 2nd in the band and solo-duo categories will go into the running for Top 30, and then Top 10 National Finalist selection.
The National Finalists will play off at the Smokefreerockquest and Smokefree Tangata Beats national finals, planned for September.
Smokefreerockquest, powered by Rockshop, has national winners' prize packages for bands and solo/duo winners that includes $22,000 in Rockshop vouchers, $16,000 NZ On Air recording, video and promo package, a photo shoot and branding package from Imaginary Friends.
There is also the Musicianship Award, the APRA (Australasian Performing Right Association) Lyric Award, Rockshop Electronic Performance Award, ZM Best Song Award, and Smokefree Vocals Award.
Musical successes from Smokefreerockquest include Drax Project, Six60, Broods, Joel Little, Tiny Ruins, Marlon Williams, Robinson, Fazerdaze, Leisure, Opshop, Evermore, Ladyhawke, Brooke Fraser, Anika Moa, Chelsea Jade, Nadia Reid, Die!Die!Die!, Leroy Clampitt, Aldous Harding, Steriogram, Phoenix Foundation, Skinny Hobos, Kimbra, Aaradhna, The Black Seeds, Bic Runga, and Balu Brigada. Smokefree Tangata Beats standout successes include Alien Weaponry, Strangely Arousing, and Nesian Mystik, the only New Zealand band to ever have ten singles all certified gold or platinum.
More on SunLive...