Corben Simpson - a rock legend comes out to play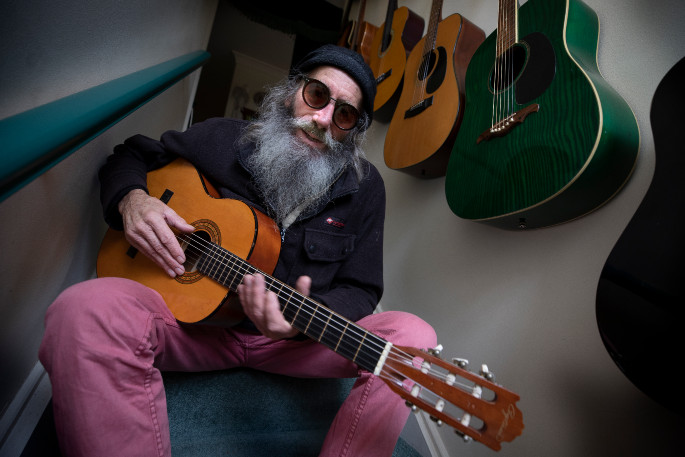 I met Corben Simpson last year, backstage at Maurice Greer's concert. Quietly blending in behind the scenes, he was helping out as Mr Human Instinct set up for his show at The Entertainers Club in Tauranga. Afterwards I went home and looked Corben up online.
"He was massive in his day, performing in like a Woodstock-type concert," says Entertainers Club president Nicole Saunders. She is meaning, I think, the Redwood 70 Pop Festival in West Auckland. Or the great Ngaruawahia Music Festival in 1973. I was too young to go.
"The audience egged him to take his shirt off, and he ended up on stage with just his guitar."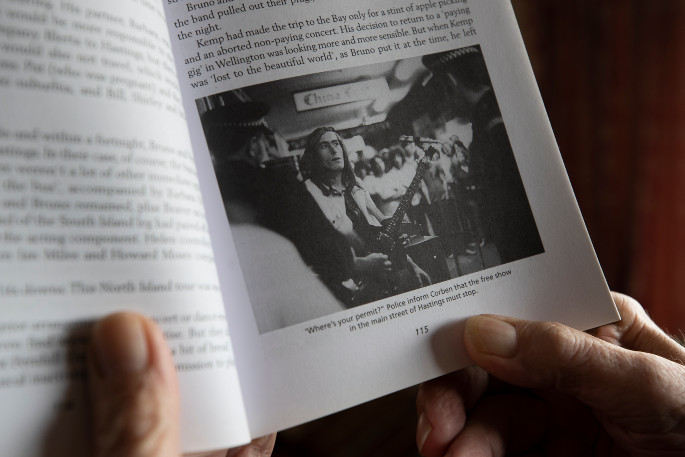 How do Kiwi rock stars live nearly unnoticed in Tauranga suburbia? Where are the documentary film makers to record these legends? I rang him up.
"I've been in Tauranga for four years, before that I was in Katikati for 15 years, and before that in Waihi for many years."
Starting off in Auckland, Corben moved to Rotorua when he was 16 – "that's when I started playing in a band" – and at age 18 moved across to Tauranga forming the band 'Sons and Lovers' with keyboard player Alan Moon, drummer Ally Mathews and Denny Price on vocals. Corben was on vocals and bass. It was 1968 and they were in hot demand in Hamilton and Auckland, also winning first equal in the Waikato-Bay of Plenty Battle of the Bands.
In 1970 he married his sweetheart.
"I had to leave that band because my wife was in Hamilton, so I had to go over there didn't I.
"After getting married, we went to Rotorua and then we went all over the place."
Landing in Wellington, his new band Littlejohn recorded their first single 'Everybody Knows'. Drummer Bruno Lawrence, already a well-known actor, along with Corben and Tony Littlejohn pulled in crowds as a trio at Wellington's Lucifer's nightclub with Alan Moon and lead guitarist Kemp Tuirirangi soon joining them. They were also in possession of a large red 1948 Leyland Tiger bus, previously owned by Wellington City Council. After recording an album, Littlejohn became BLERTA with the plan to tour the red bus through the NZ heartland. Corben had come up with the name BLERTA although afterwards it was suggested it could also stand for 'Bruno Lawrence's Electric Revelation and Travelling Apparition'.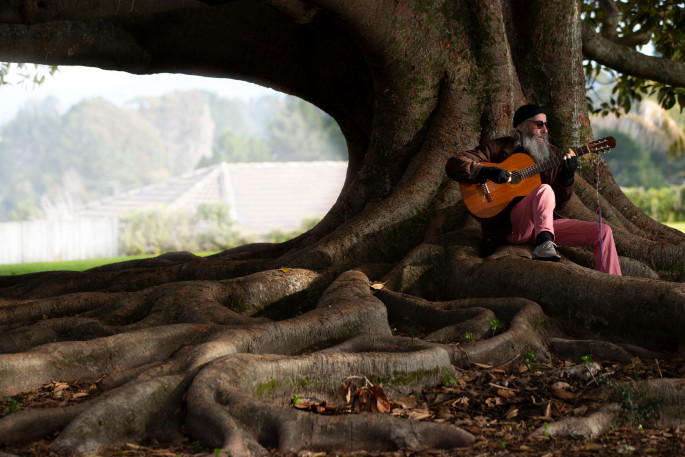 Now, 50 years since Corben wrote and recorded his hit single 'Dance All Around the World', he still gets a little peeved that many don't know he wrote it.
"They don't really associate me with that song, all people know is BLERTA the band, and Bruno Lawrence the actor who was BLERTA's drummer. They don't know I wrote it, that I'm the singer. They ask me 'what did you achieve in your life, Corben?' I reply 'oh you know that song Dance all around the World? That's me'. 'Bullshit that's not you', 'yes it is', 'no it's not'. I don't know how many times I've had that argument."
The hit song reached number 13 in the NZ music charts in 1972 and voted 18th best New Zealand song of all time.
A musical highlight was meeting Ravi Shankar, father of American singer-songwriter Norah Jones.
"Meeting him – it turned my life around."
He's also shaken hands with Prince Charles and met a lot of other famous people.
"I toured New Zealand with Michael Nesmith from the Monkees, just him and I. We were in the back of a limousine with a chauffeur in a uniform and spent the whole two weeks together being driven through the whole country. That was a highlight of my life."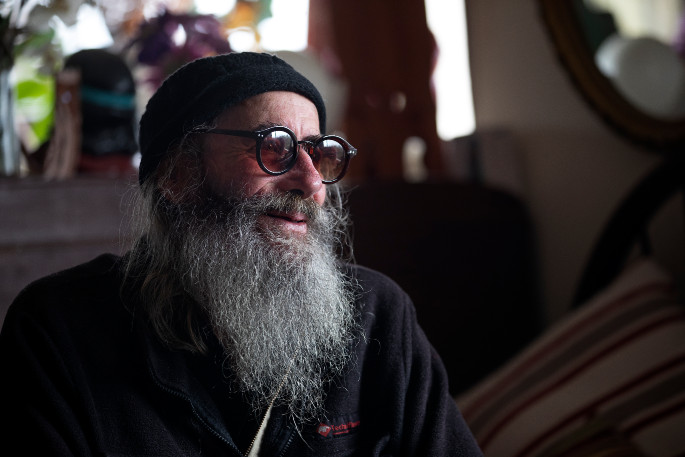 He also opened a lot of shows for overseas artists.
"I was doing a concert at the Wellington Opera House about 1975, I was only a young fella. I stopped for a break halfway through and went out the back to my room and who was waiting for me there but Kenny Rogers."
The famous American singer had heard Corben playing Jew's harp on a recording and brought him a Jew's harp from the US.
"Kenny Rogers came to my show! He came to my show and blew my mind."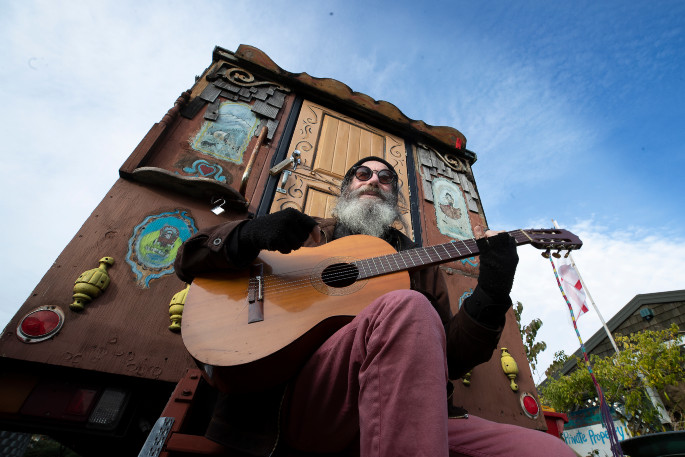 Although opening shows as an individual artist, he'd rather play music with others.
"So that's what I'm doing," says Corben about his upcoming performance on July 12 at The Entertainers Club.
"I've got the best musicians in town. Simon Graham – he's a drummer's drummer in this town, and Mike Kirk – he's a guitar player extraordinaire. They're really good and I'm proud to be playing with these fellas. And we'll be backing Fiona Cosgrove."
Known for her soulful tone, and great performance, Fiona sings a mix of blues, soul, jazz and funk.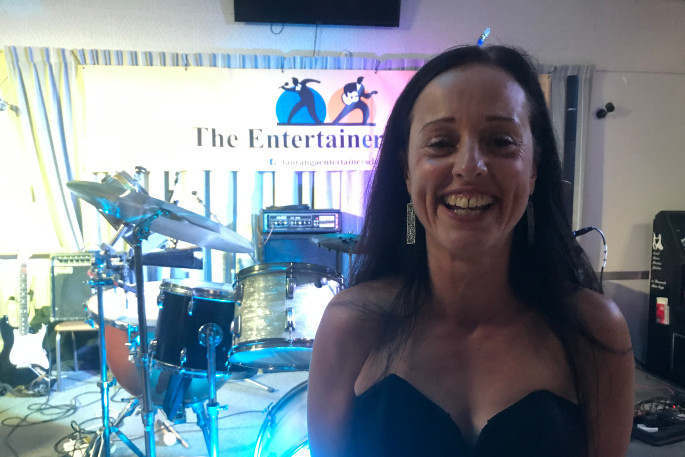 Fiona Cosgrove at the Entertainers Club. Photo: Rosalie Liddle Crawford
Nicole says Corben is a poet. She saw him playing a few months ago and booked him.
"He sang at the Silver Scroll songwriting awards last year in front of thousands of people, blew the roof off the place and got a standing ovation.
"He's one of these very unique, colourful, interesting people, and quite extroverted, but at the same time introverted. He still has an amazing talent for songwriting."
Tickets are selling fast, as excitement builds thanks to The Entertainers Club rocking and rolling out a big name for their first event since lockdown.
"So many people have missed live music, it's really awesome to have it out there and happening again," says Nicole.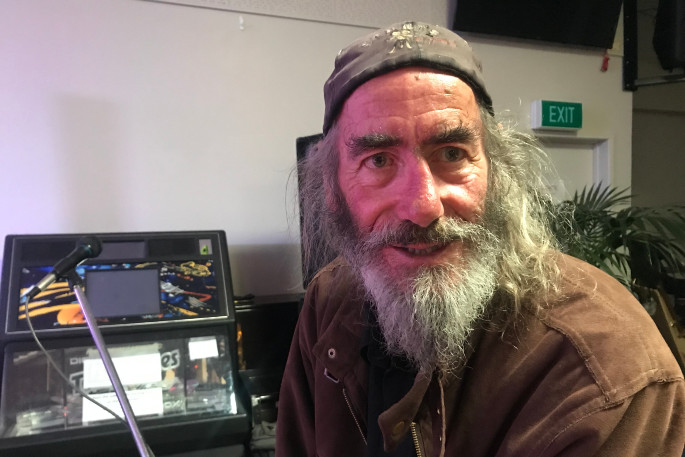 Corben Simpson at the Entertainers Club. Photo: Rosalie Liddle Crawford
More on SunLive...