Sunday mornings at Tauranga Historic Village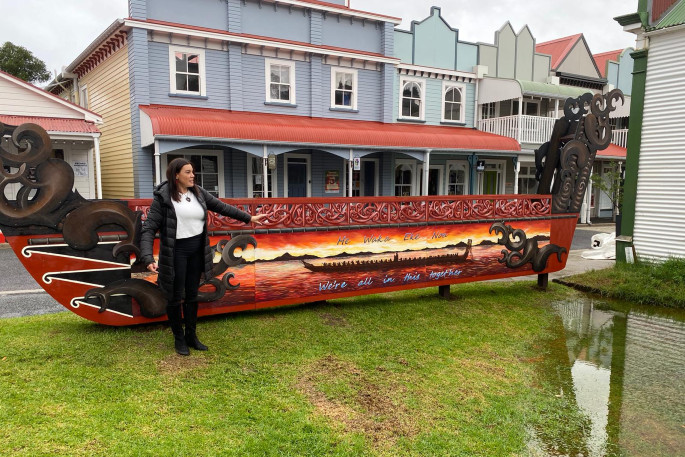 Sunday is a perfect day to go and explore Tauranga's Historic Village.
The popular market, bush walks, village radio station, turn-of-the-century buildings, and art displays can fill up a few enjoyable hours and there's now the recently installed waka that is part of the 'This is Us - he waka eke noa' community project initiated by Tauranga Sunrise Rotary.
The village market run by the Bethlehem Te Puna Lions from 8am to 12pm on the first and third Sunday of each month aims to raise much needed funds for community groups. Stalls include unique vintage items through to food, produce and crafts.
Bethlehem Te Puna Lions club member Bernie Allen is at the Tauranga Historic Village early on the Sunday market days, held on the first and third Sundays of each month.
Local artisans can be found tucked away in their village studios, with handmade homewares, retro clothing and a coffee shop waiting to be discovered. The village provides a popular hub for artists studios, tuition and workshops and musicians.
The Artery is an art learning space at the village with many workshops planned during the school holidays. The nearby Jam Factory has musical and comedy performances.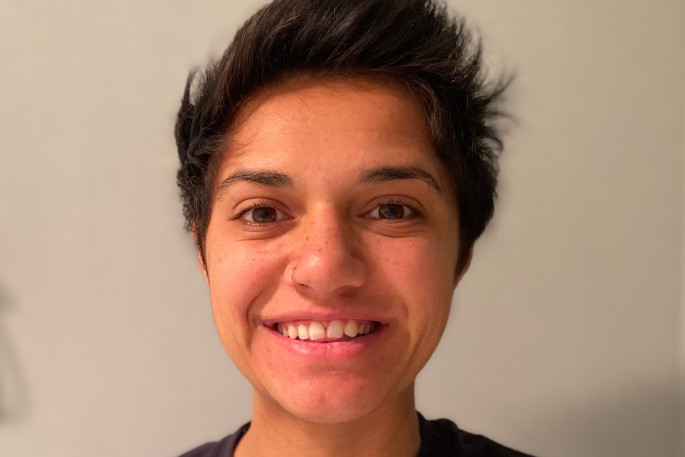 Teiaro Taikato. Photo: Supplied
On Sunday, a Matariki - Takaro Kemu workshop will be held at the Jam Factory at 2.30pm. Later in the day, the Jam Factory will be full of laughter as the Honest Liars Comedy Improv group take to the stage from 6.30pm.
Sue MacDougall has opened a new exhibition at The Incubator Creative Hub, titled 'Standing Alone'. Sue is an artist known for her abstract and acrylic work.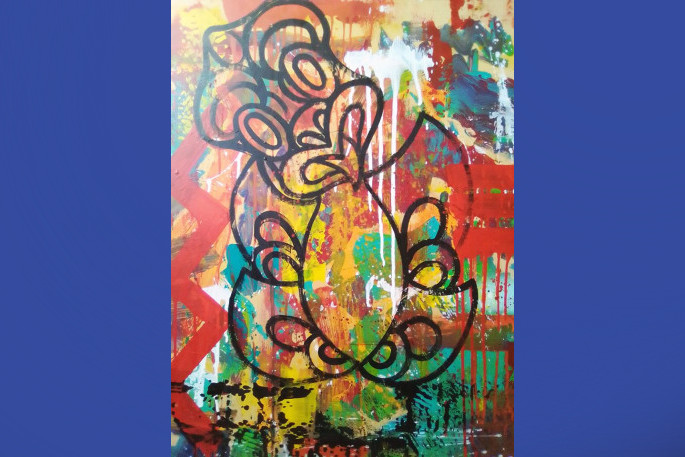 Artwork by Areena Smith
There is also an exhibition by Areena Smith titled 'Timatanga Hou New Beginning' at The Incubator Creative Hub, which refers to identifying a change in direction or start of something new.
The Whipped Baker Cafe is a popular destination once all the exploring is done, and is open seven days a week with coffee, a brunch menu and treats.
During the school holidays this coming week, 'The Big Matariki Rock Hunt' will be happening at the village on Tuesday July 7, Wednesday July 8 and Thursday July 9 from 11am - 12pm. The recurring event will include rock painting, a colouring-in competition, prizes and giveaways.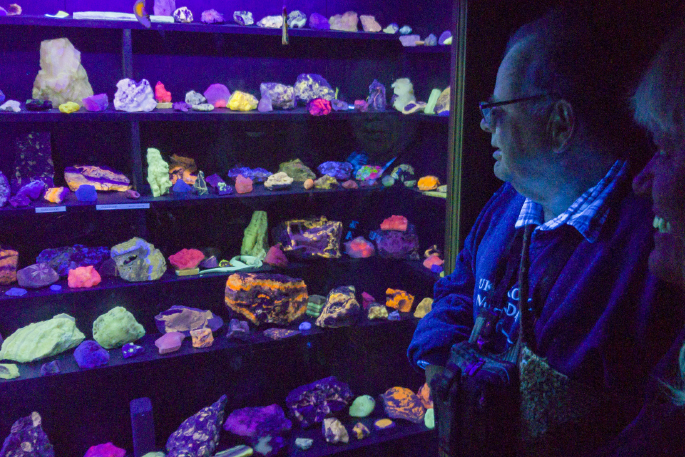 Robert Peachman viewing the rocks in the flourescent room at the Tauranga Gem & Mineral shop at Tauranga Historic Village
The Tauranga Gem & Mineral Club also have a shop at the Historic Village which is open from Monday to Saturday from 10am - 3pm.
Free 'This is Us- he waka eke noa'' workshops are planned for anyone to attend during July and August. Sign up at www.theincubator.co.nz/this-is-us
More on SunLive...